Sunset Sangria
The ultimate summer drink for entertaining. This Sunset Sangria is made of fresh lime juice, white wine, and fresh nectarines!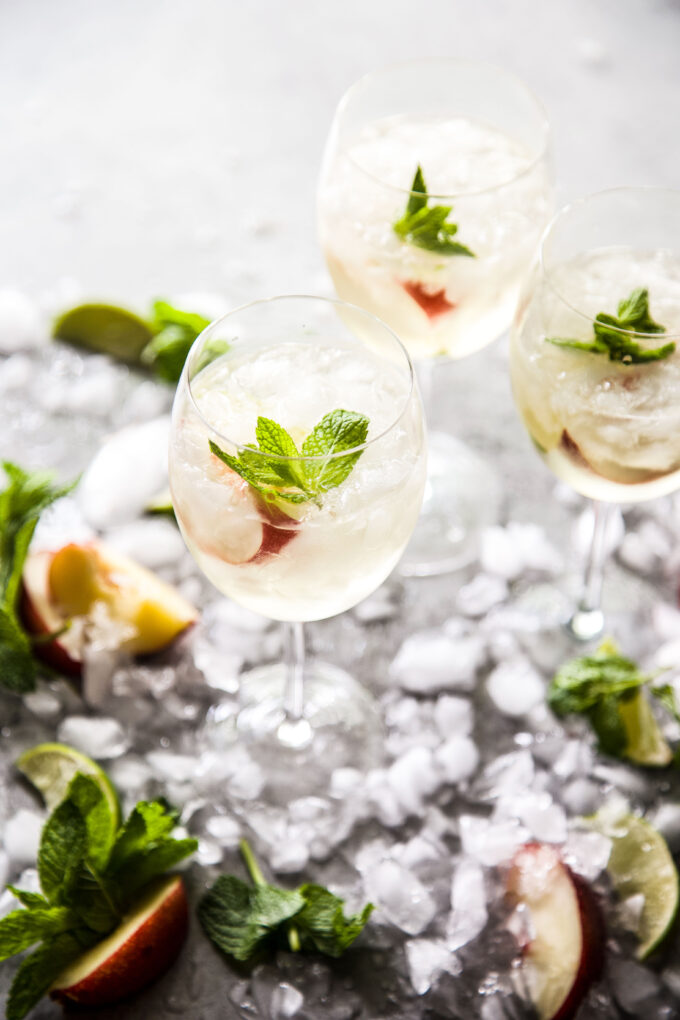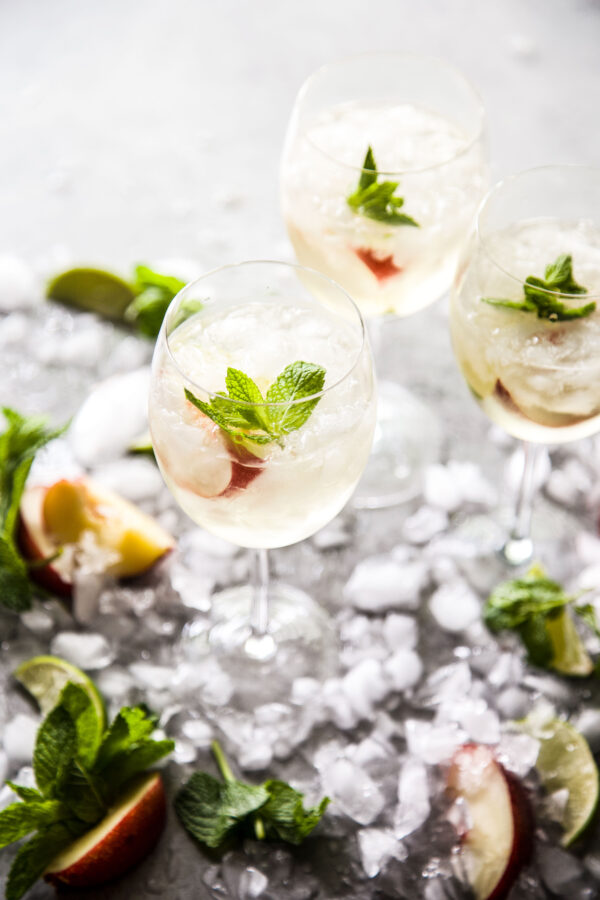 Sangria should be the poster child of summer.
Cold, crisp, and full of giggles.
When it comes to summer entertaining, I love making big batches of sangria that I can prepare ahead of time. All I have to do when folks arrive is stir, pour, and hand deliver. Makes this mama's life super easy.
If you are looking for an easy a big batch cocktail to add to your drink making list then you need to try this Sunset Sangria. Made with a mixture of fresh lime juice, sugar, ice, white or red wine, and fresh nectarines. Mixed together and what you get is summer in a glass!
Ready to make a big batch of giggle juice? Let's go!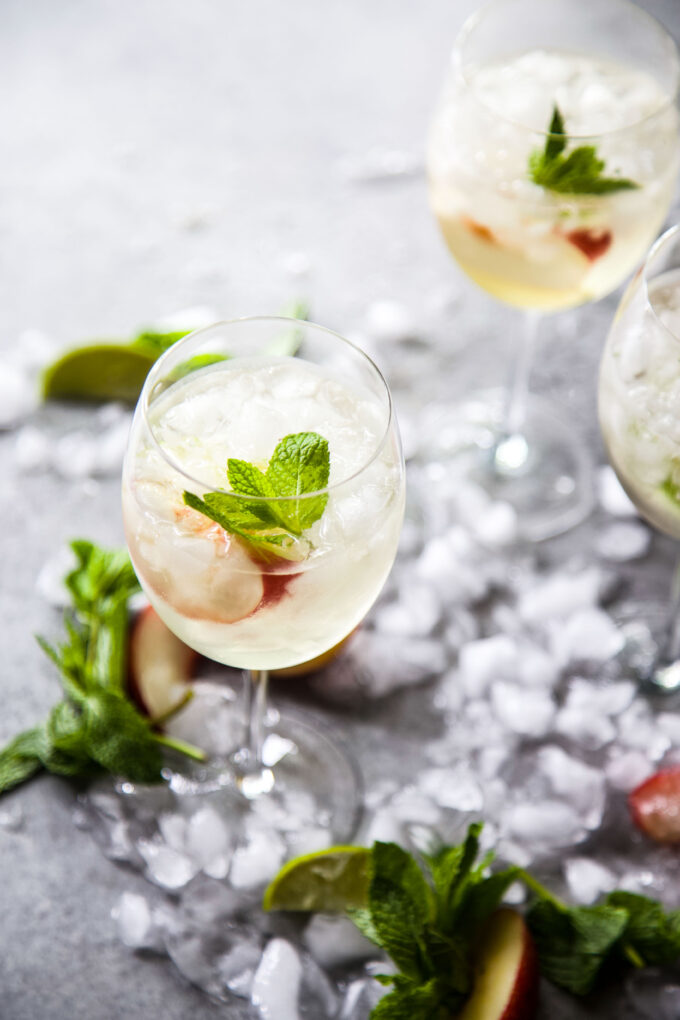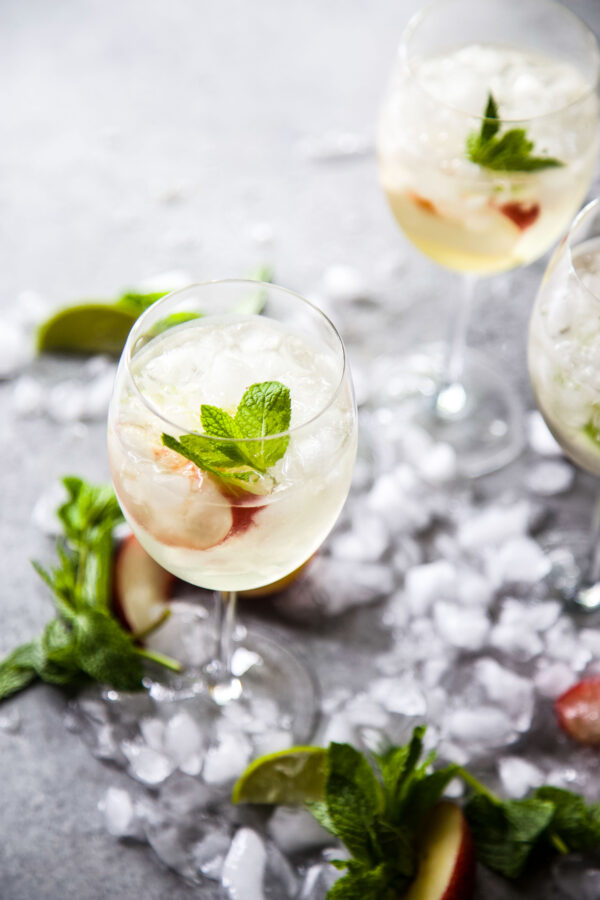 What's in this Sunset Sangria?
Simple and to the point. When it comes to drinking giggle juice I don't need a long island version. Just a few ingredients that taste refreshing. For this recipe you will need:
Lime Juice
Lime Zest
Granulated Sugar
Ice
Red or White Wine
Fresh nectarine slices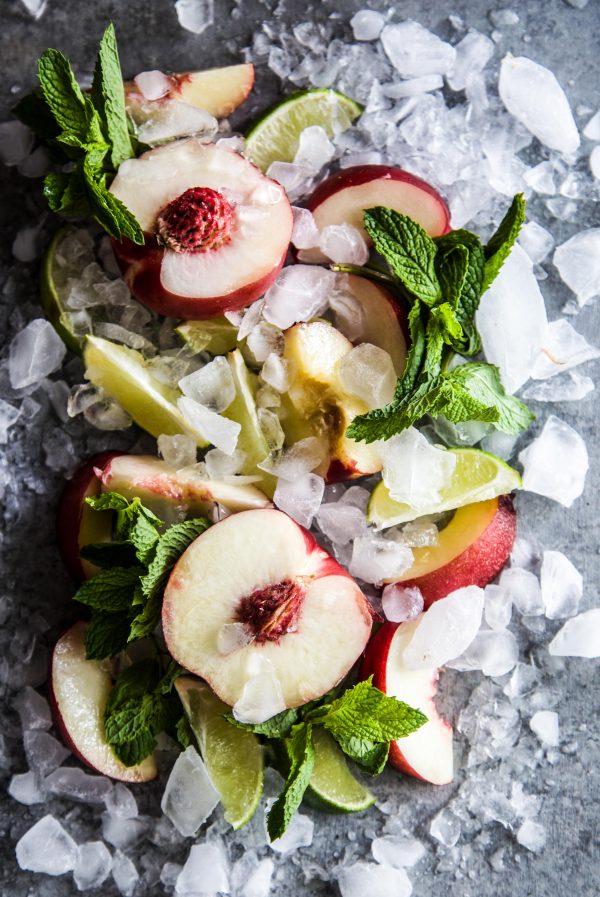 Tips for Making this Sunset Sangria:
1) Wine. Use a wine that you actually like to drink! I know the lime simple syrup in this drink will disguise the alcohol, but use a medium shelf level of wine. Also, it won't leave you with quite the hangover!
2) Lime juice. Since this is a fresh cocktail you'll need to squeeze fresh lime juice. You will thank me later!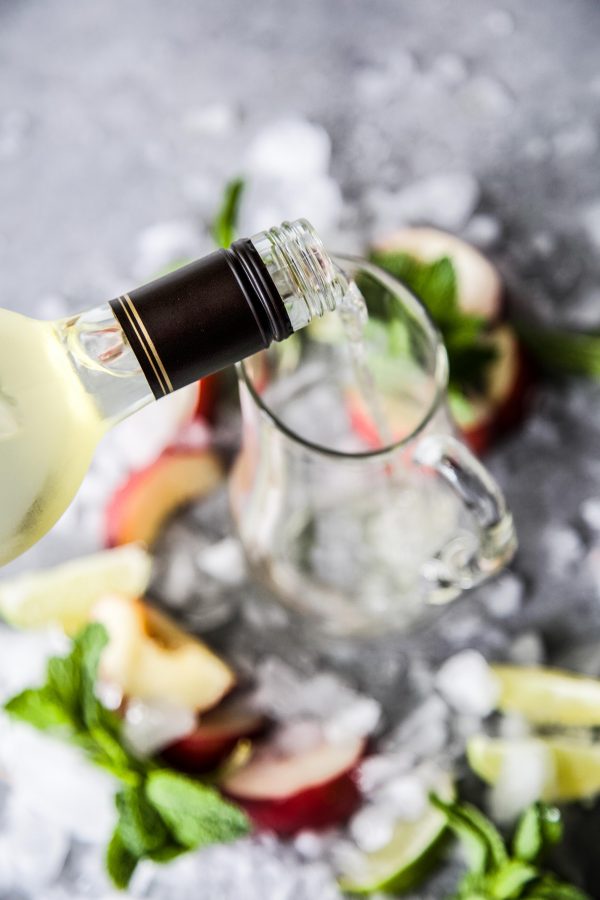 Do you recommend red or white wine?
You can do either red or white. For the red I would go with a Pinot Noir. For the white, I would go with a Sauvingon Blanc.
Can I make this sangria ahead of time?
You bet! This can be assembled one day ahead and kept in the refrigerator.
Can I make this non-alcoholic?
Absolutely! Simply replace the wine with club soda!
What are Other Make-Ahead Cocktail Recipes? A few of my favorite include: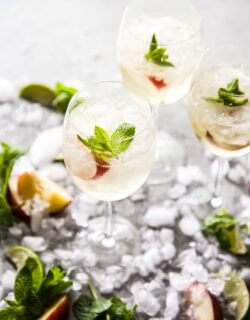 Sunset Sangria
Ingredients:
2 tsp lime zest
1 cup fresh lime juice
3/4 cup granulated sugar
Ice
1 bottle of Pinot Noir or Sauvignon Blanc
1 nectarine, cut into slices
Fresh mint, for garnish
Directions:
In a large mixing bowl, combine the lime zest, lime juice, and granulated sugar. Add 4 cups of water and stir to dissolve sugar. Cover the bowl with saran wrap and place in the fridge for at least 2 hours.
To serve, place six cocktail glasses on a serving tray and fill with ice. Add 2/3 cup of the lime juice mixture to each glass followed by a 1/2 cup wine.
Garnish with nectarine slices and fresh mint.
All images and text ©