Sweet Tea Sangria with Fresh Mint
Sweet Tea Sangria with Fresh Mint is the perfect porch sitting cocktail that is bursting with fruity flavors.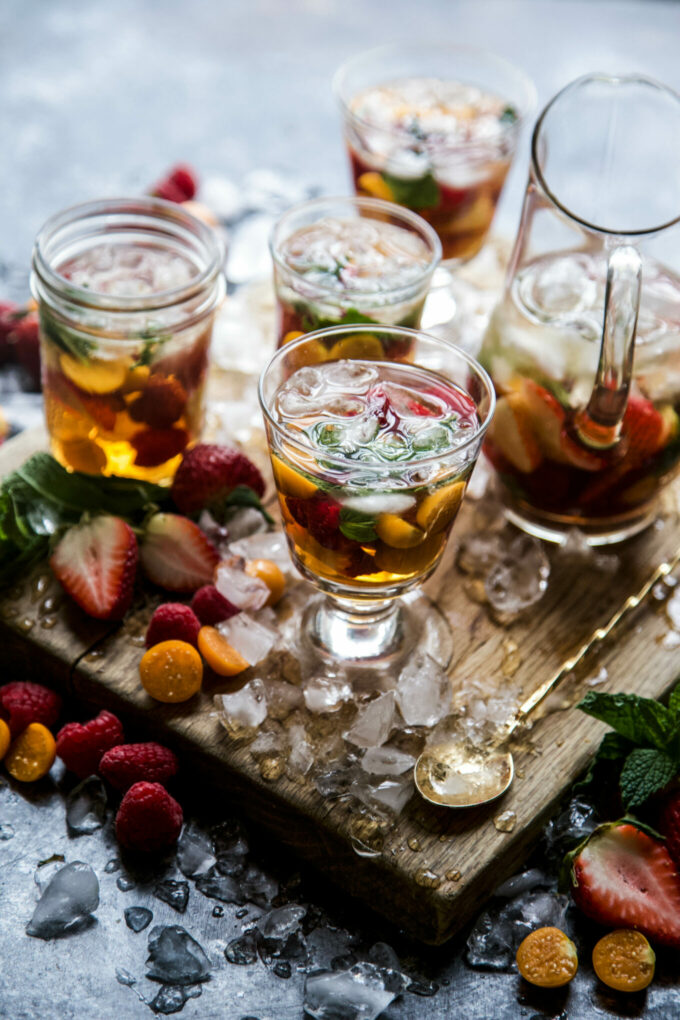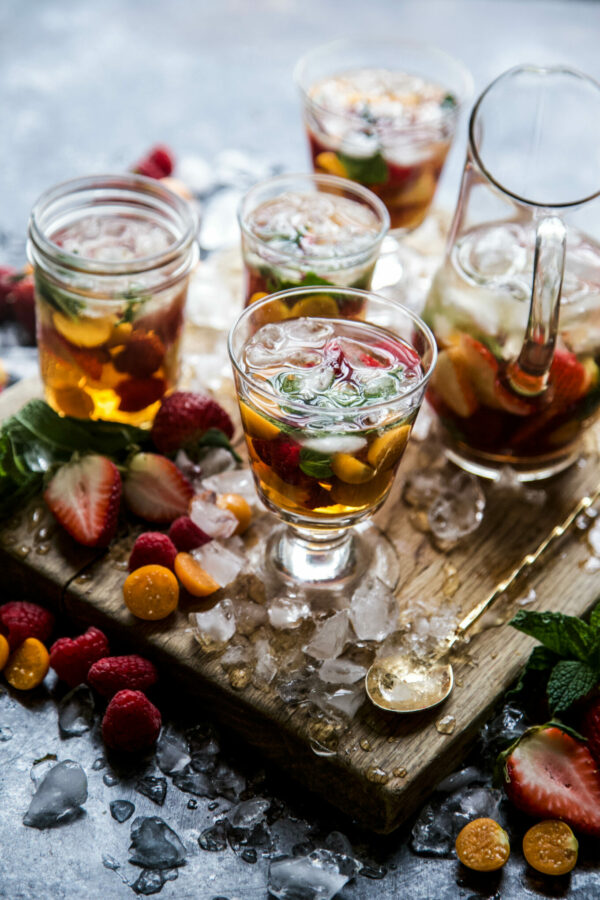 Growing up in Kansas you could always count on an afternoon spring storm.

Every day at three o'clock the clouds would gather. The sky would turn a dark blue hue and a lightning bolt would flash. This would give us just enough time to take our seats on the front porch to watch Mother Nature's symphony.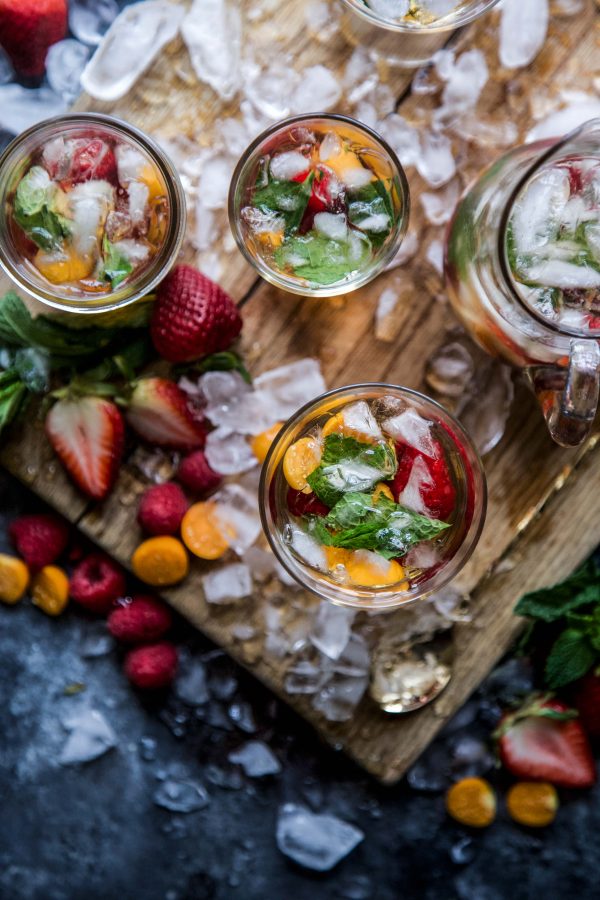 Yes, some of those said storms turned into tornadoes which was always a sporty event. But it was just a way of life. As a Kansan, you get pretty good at judging what storms require basement seating views. 

For your basic rainstorm, those are the ones that require a front porch view. You'd sit in a chair, breathe in the fresh, slightly- chilled air, and sip on a delicious beverage. Well, today's recipe requires just that…to sit and sip.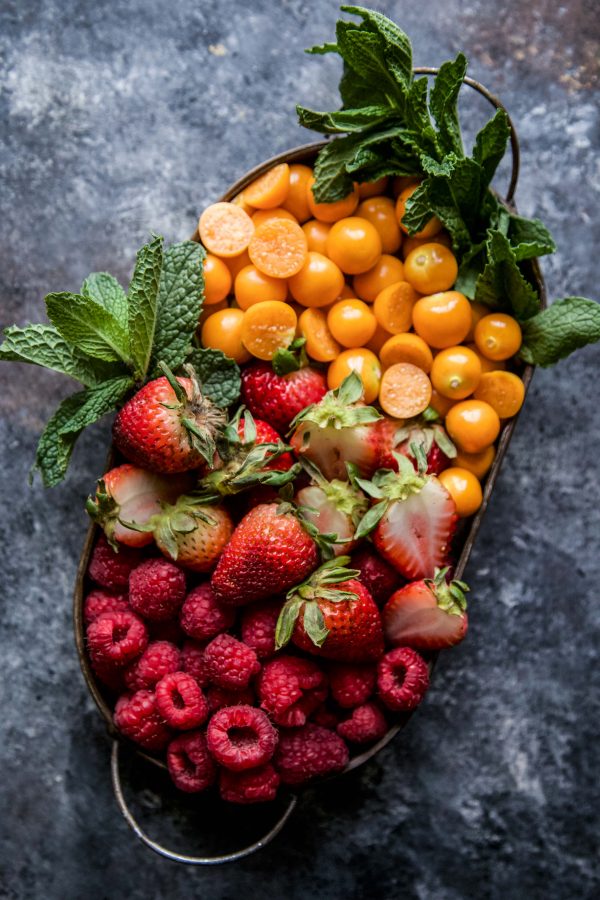 This Sweet Tea Sangria with Fresh Mint is meant to be sipped not chugged. A pitcher loaded with all your springtime favorites like strawberries, raspberries, gooseberries, and muddled fresh mint. Of course, you can't forget a refreshing white wine and tasty sweet tea. This cocktail will also work sans wine for a delightful mocktail.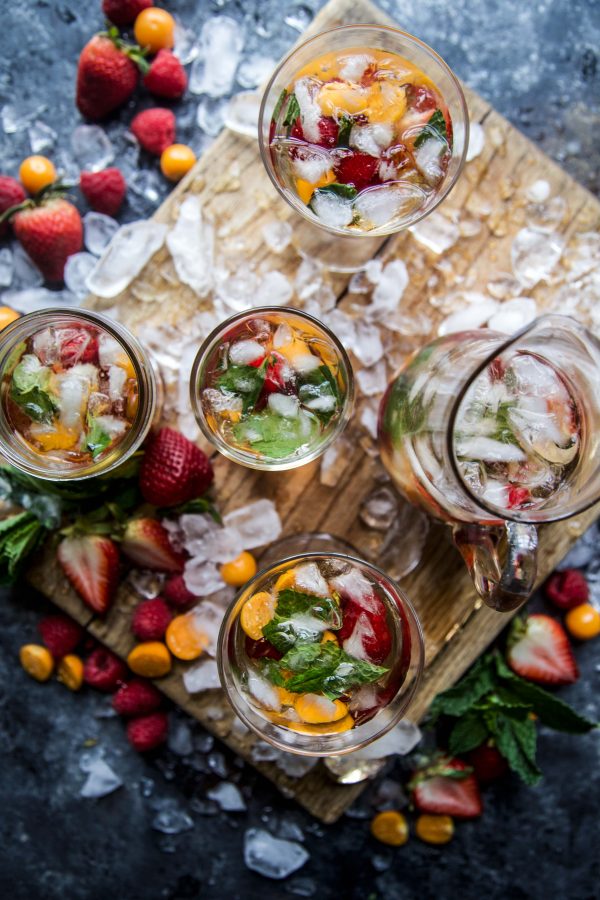 Make a big batch and keep a pitcher on hand in the fridge because there are a lot of spring celebrations coming down the pike – um, hello, Easter, Kentucky Derby and Cinco de Mayo. Pour a few glasses and enjoy the spring showers.
Sweet Tea Sangria with Fresh Mint
Ingredients:
1 standard bottle of white wine like a Sauvignon Blanc
4 cups sweet tea (*I used Pure Leaf)
1/4 cup triple sec
2 cups fresh sliced strawberries
1 cup fresh raspberries
1 cup sliced gooseberries
Fresh mint
Ice
Directions:
In a large pitcher add the white wine, sweet tea, triple sec, strawberries, raspberries and gooseberries. Using a wooden spoon stir the mixture until well combined. Place in the fridge to chill for at least an hour to allow the flavors to combine.
Once chilled, set out six cocktail glasses. Take some fresh mint and place it in the bottom of each glass. Using the end of a wooden spoon, muddle the mint.
Next, fill the glass with about 3/4 way full with the sangria mixture. Top with ice and serve!
All images and text ©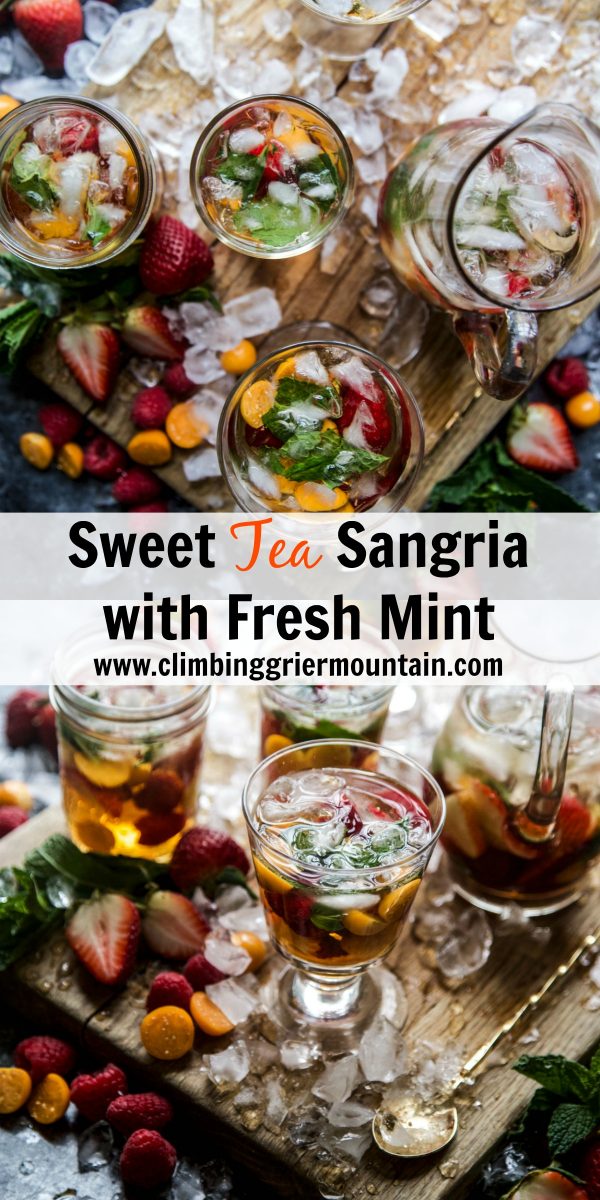 In conclusion, Sweet Tea Sangria with Fresh Mint is a delightful fusion of traditional and contemporary flavors. The infusion of mint adds a refreshing twist to this classic beverage, creating a harmonious blend that tantalizes the taste buds and elevates the overall drinking experience. Cheers to a uniquely satisfying indulgence!