thanksgiving tater tots with dijon gravy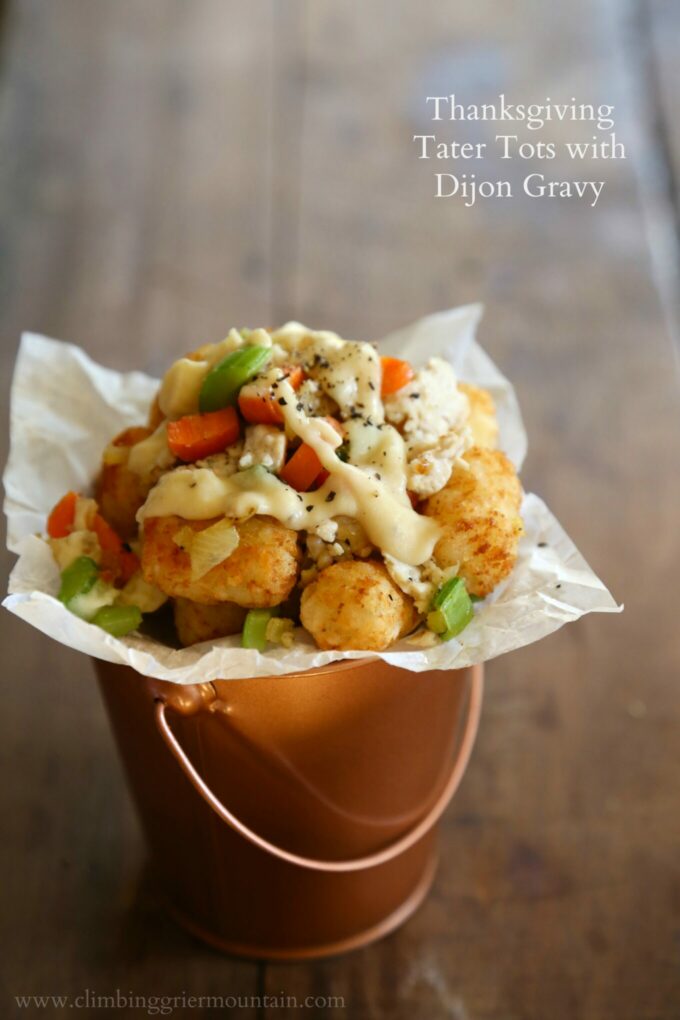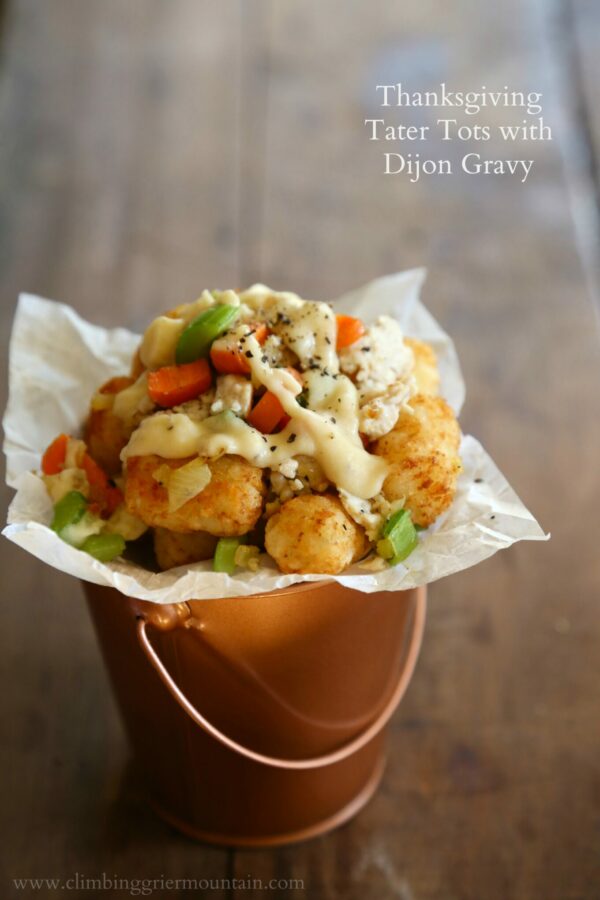 Sometimes things are missing.
Not in a lose-your-car-keys kind of missing, but more of, maybe they-should-have-included-that type of missing. For instance, instead of saying Forever 21, maybe the store should read: Forever 'Under' 21. I've seen a few ladies my age strolling around in Miley Cyrus attire and it just ain't working, honey. Twerk elsewhere.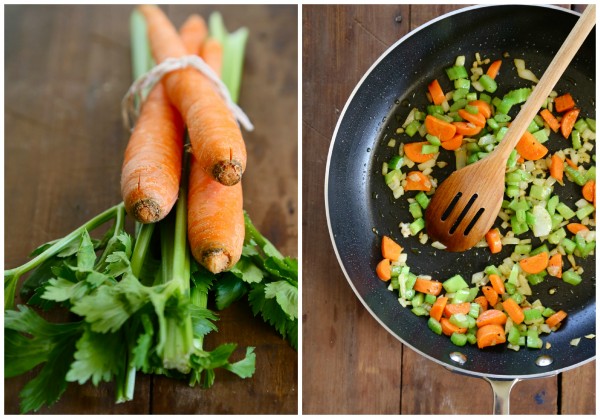 So, besides classy fashion sense, which in a few ladies seems to be missing, Thanksgiving dinner also seems to be missing a classy dish. Okay, can I just say for the record that the Thanksgiving dinner held somewhere between Pilgrims' Place and Wig-Wam Town must have been a bit awkward. You have some people clothed and some people not-so-fully clothed.  Do you think the conversation started with, "Hey, nice pecs!  Do you do crossfit?
Shoot. All this pec talk and I forgot what I was talking about. Oh, yes, the missing dish!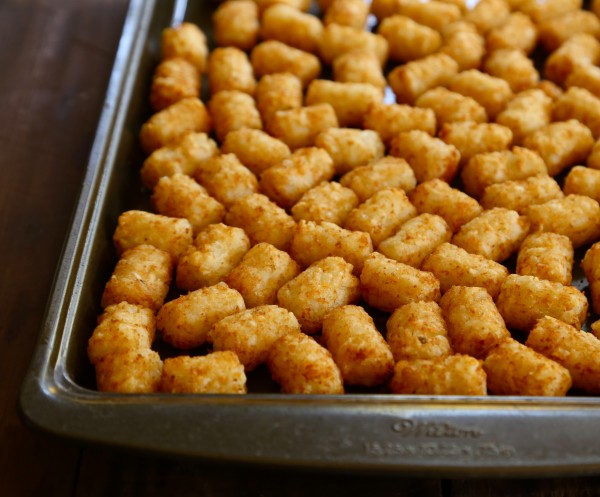 Besides turkey, green beans, potatoes, and pie, I really think tater tots were missing from the original Thanksgiving feast. I mean, who wouldn't want to celebrate the getting along of two cultures over some golden, delicious tots? But not just any tots. These beauties are baked with gooey cheese and topped with turkey, carrots, and celery. And then drizzled with finger licking good Dijon gravy.
Move over cornucopia, it's a "Tots-Giving" world now.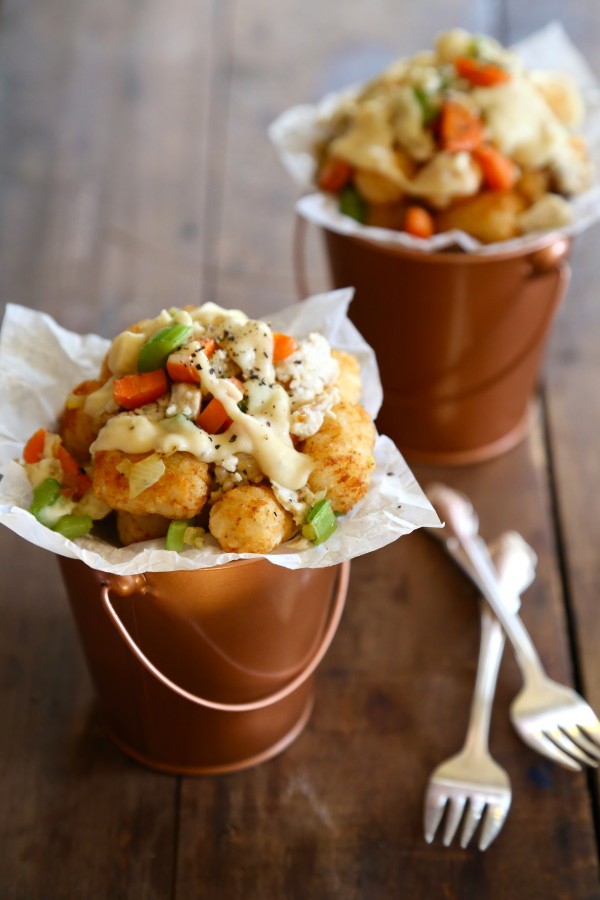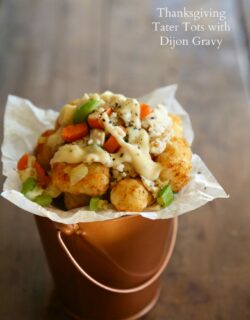 Thanksgiving Tater Tots with Dijon Gravy
Ingredients:
1 bag of your favorite frozen tater tots (*I use Alexia)
2 tablespoons olive oil
1/2 pound ground turkey
1 1/2 teaspoons poultry seasoning
1 large carrot, diced
1/2 yellow onion, diced
3 small celery stalks, diced
1 garlic clove, minced
1/2 cup white cheddar cheese, grated
salt and pepper
for the Dijon gravy:
3 tablespoons unsalted butter
3 tablespoons all-purpose flour
3/4 cup chicken stock
1 tablespoon Dijon Mustard
salt and pepper
Directions:
Preheat oven to 425 degrees. Spray a baking sheet with non-stick cooking spray. Place frozen tater tots on the baking sheet and bake for 20 minutes. Remove from oven, sprinkle cheese, ground turkey, and carrot/celery mixture on top. Bake for another 10 minutes or until golden brown. Remove from oven and pour Dijon gravy over top!
Preheat a skillet to medium high heat. Add a tablespoon of olive to the pan. Add the ground the turkey along with poultry seasoning and a little dash of salt and pepper. Cook turkey for about 5 minutes and remove from pan and onto a plate. In the same skillet, add another tablespoon of olive oil. Add carrot, celery, garlic, and onion to skillet. Saute vegetables for about 8 minutes. Remove from and set aside.
for the Dijon gravy:
In a medium saucepan, melt butter over medium heat. Add the flour, whisking for a minute until you cook out that raw flour taste. Next, pour in the chicken stock. Continue to whisk for another couple of minutes or until the gravy has thickened. Add Dijon and a pinch of salt and pepper. Stir to combine.
All images and text ©