three tiered double chocolate mini cake with chocolate marshmallow frosting & sprinkles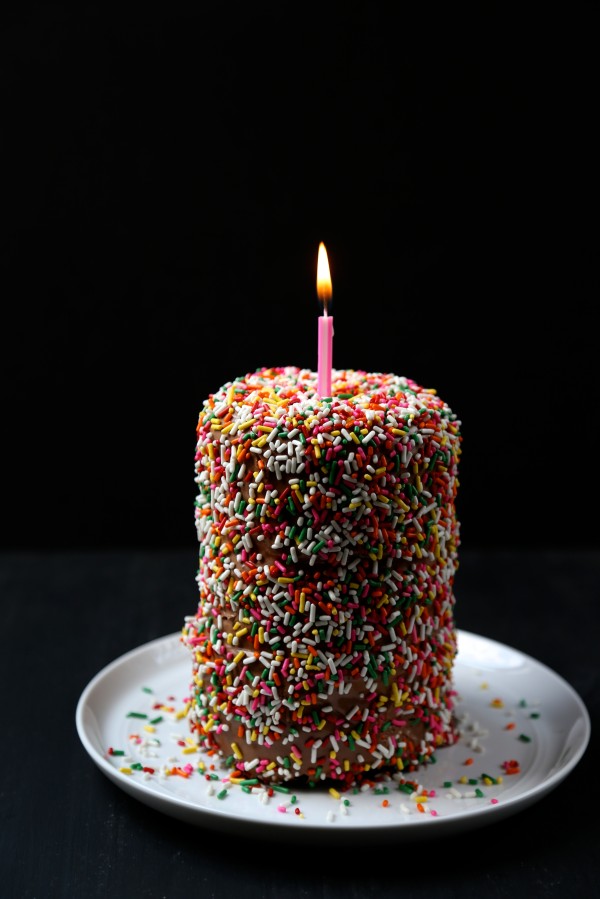 Four whole years.
I never imagined when I started Climbing Grier Mountain four years ago, it would become an actual business; that it would give me the opportunity to travel, expand my culinary knowledge, and meet wonderful people who I now call my friends. I set sail on this journey on August 5th, 2010 and through blood, sweat, and tears, I've managed to keep this boat afloat.
This year in particular has been full of growing pains, laughter, tears, disappoint, and hope. On the life o' meter of feelings, I've definitely touched every level. I guess that's a good thing – to experience it all, to accept the unknown, to keep marching forward.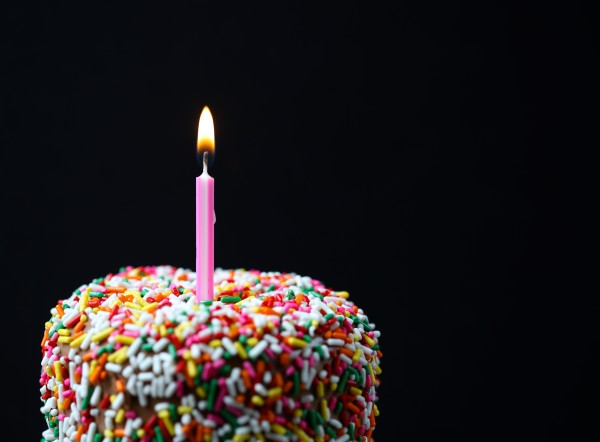 As I say this, (fighting back big ole' crocodile tears) I want to say thank from the bottom of my heart to each and every one of you who visit Climbing Grier Mountain daily. You give me strength, courage, and a sense of purpose in a world full of uncertainty.
So, thank you for being a life vest when the seas got rough. Thank you for being honest, sincere, and encouraging even when the food I produced was a little bonkers. Most of all, thank you for letting me be me; because, at the end of the day, that's what matters most.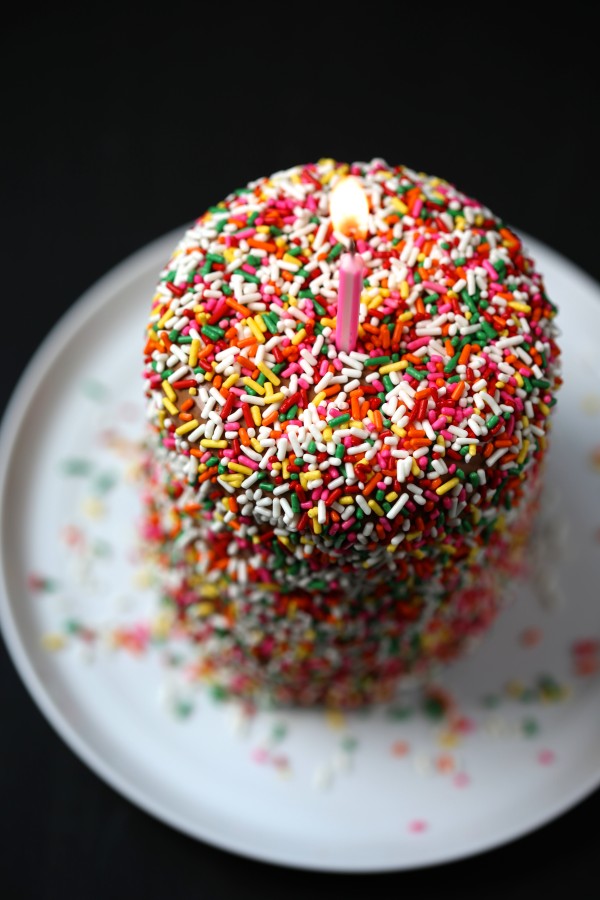 So, what better way to celebrate four glorious years, then with cake! This special occasion calls for not just any cake. How about a three-tiered double chocolate mini cake with chocolate marshmallow frosting and 18, 487 sprinkles. Grab a fork, I'll slice the cake, and let's set sail into a sweet, sugary horizon.
Here's to four more glorious years.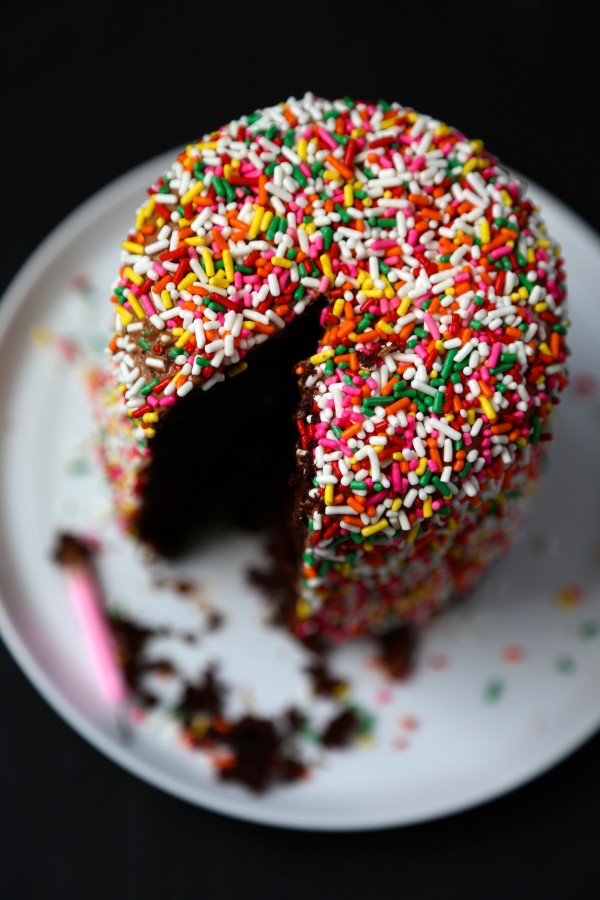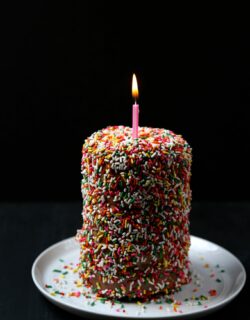 Three Tiered Double Chocolate Mini Cake with Chocolate Marshmallow Frosting & Sprinkles
Ingredients:
for the cakes:
1/3 cup shortening
1 cup granulated sugar
1 egg
1 teaspoon vanilla extract
1 1/3 cups all-purpose flour
1 teaspoon baking soda
1 teaspoon baking powder
2 (1oz) unsweetened baking squares, melted
1 cup boiling water
Sprinkles, garnish
Candles
for the chocolate marshmallow frosting:
2 egg whites
1/4 teaspoon kosher salt
1/4 cup granulated sugar
3/4 cup corn syrup
1 cup semi-chocolate chips melted, cooled
1/2 teaspoon vanilla extract
Directions:
for the cakes:
Preheat oven to 350 degrees. Spray three mini spring form cake pans with non-stick cooking spray.
In a bowl, cream shortening, sugar, vanilla, and egg together. In another large bowl, combine flour, baking soda and powder. In a saucepan preheated to medium-low heat, melt the baking squares. While the squares melt, stir in boiling water. Next, combine dry ingredients into the wet ingredients while alternating between the chocolate. Make sure batter is well combined. Divide batter evenly into three cake pans. You make have extra. Bake cakes for about 20 to 25 minutes or until golden brown. Remove from oven, cool completely before frosting. Frost cake with chocolate marshmallow frosting. Garnish with sprinkles.
for the chocolate marshmallow frosting:
In a stand mixer with a whisk attachment, beat 2 egg whites with salt until frothy. Gradually add sugar, beating until soft peaks form. Heat syrup in a glass microwaveable dish until it boils. Pour syrup in thin stream over egg white mixture, a little at a time. Beating on high speed until harder peaks form. Add vanilla and beat until glossy. Fold in the cooled chocolate.
adapted from the Roder Family Cookbook
All images and text ©