trip recap: deer valley, utah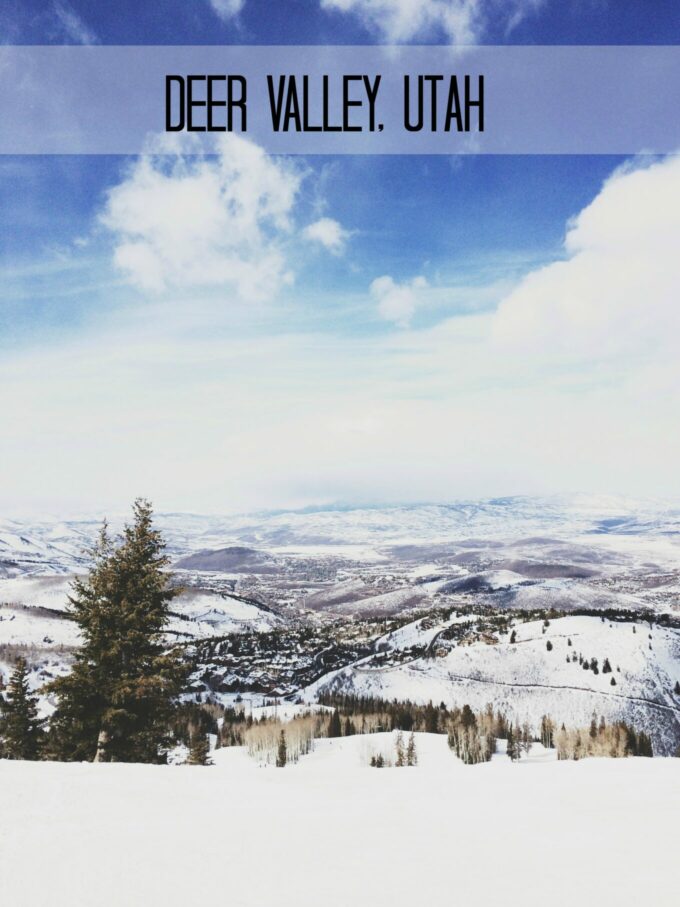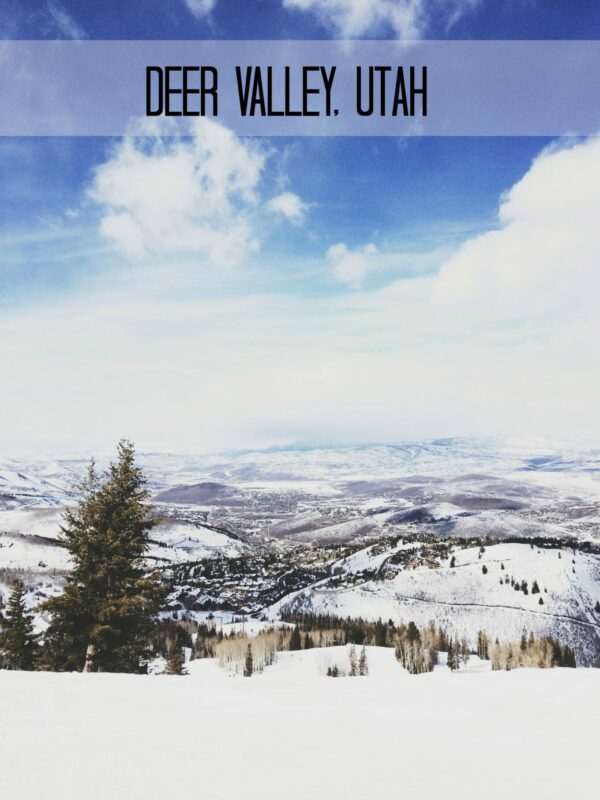 A couple of weeks ago, Mr. B and I headed west to Park City, Utah for a little ski weekend getaway.
I realize this may sound out of the ordinary, considering we live in a state with perfectly good mountains to ski on. However, if you're a Colorado weekend warrior like us, then you know about waiting in 15 minute lift lines. You also know that any fresh pow in the back bowls of Vail is tracked out within a couple of hours of daybreak. And worst of all, there is the dreaded six hour drive from Frisco to Denver on Sunday afternoon.
So, we decided to take a break from the Colorado traffic and crowds, and ventured to Park City; specifically Deer Valley Resort, to "ski the difference" as they say.
Let's take a look back at our trip, shall we?
Mr. B and I arrived in Salt Lake City Friday evening after a quick 45 minute flight from Denver. Now, living in Colorado you are used to the hour or plus drive to the mountains from the metro area, sometimes even more depending on traffic and weather. The best thing about skiing at Deer Valley, it's only a 30 minute drive from the airport in Salt Lake City.
With our dinner reservation not until 8:30pm, we had time to check into our one bedroom condominium at Deer Valley Silver Baron Lodge. Isn't it gorgeous?What I loved about this condo was the full kitchen, dining room, fireplace, wash/dryer, and of course, a private deck with a hot tub! Holla!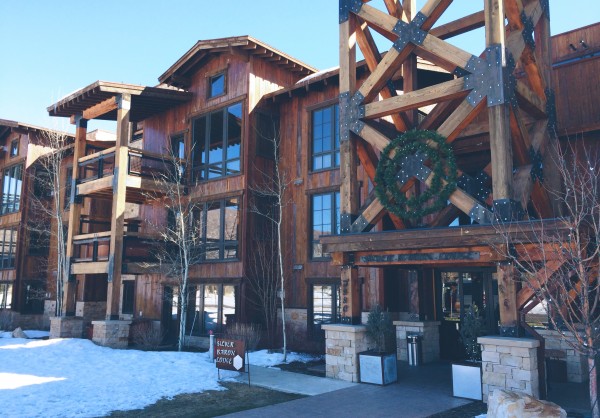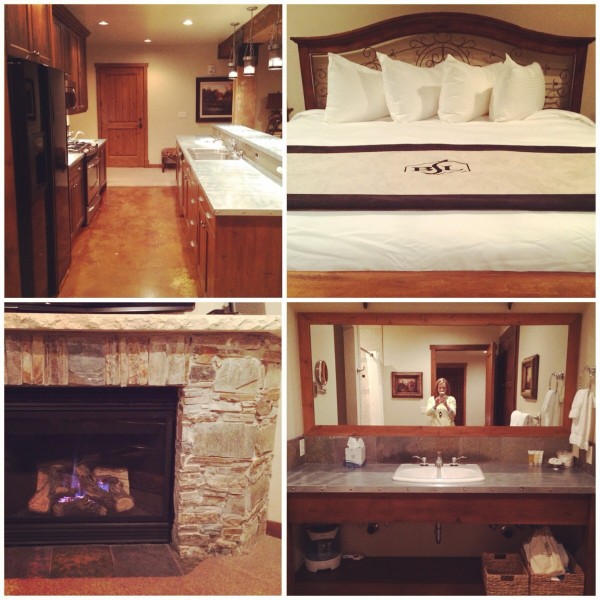 One of the perks of staying at the Silver Baron Lodge, or any Deer Valley property, is the Cadillac shuttle. A driver will take you anywhere – restaurants, grocery store, or in town for shopping!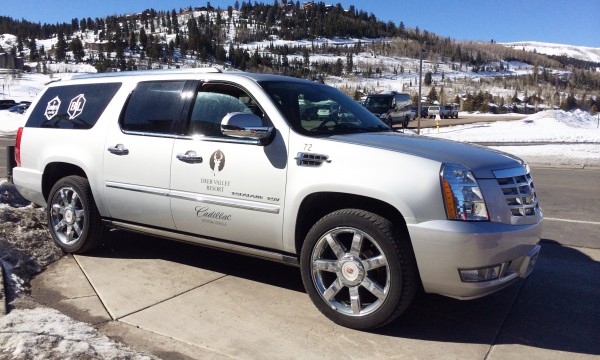 Dinner was at Fireside Dining. Imagine sitting in a cabin watching the snowfall and deciding between the Swiss raclette cheese, fresh salads, fire-roasted leg of lamb, trout, and dessert fondues as far as the eye can see. My favorite the entire evening was definitely the fireplace full of melting cheese!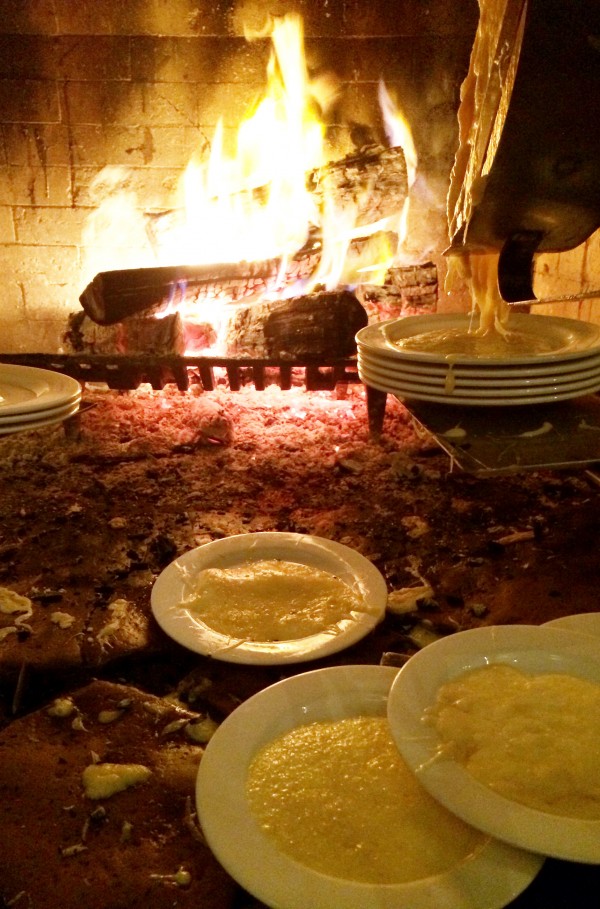 The next morning we woke up and had to boogie to the slopes. Which is why the complimentary skier's breakfast at Silver Baron Lodge was perfect. They have a make your own waffle bar, fresh cut deli meats, cheeses, fresh coffee, scones, and more!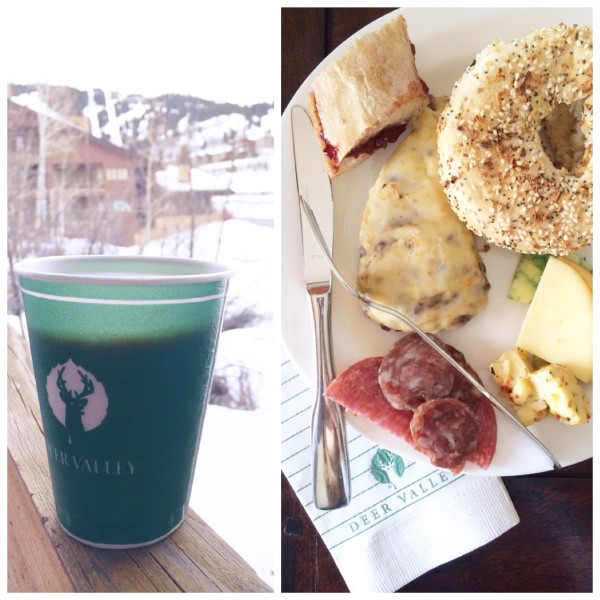 Our first adventure on the mountain was skiing with Ambassador Heidi Volker. Nothing like an Olympian showing you around the mountain to get your alpine skills in check. Heidi was amazing and gave an excellent tour of all the terrain at Deer Valley. There really is something for everyone. Our favorite was the chutes and trees back in Empire Canyon!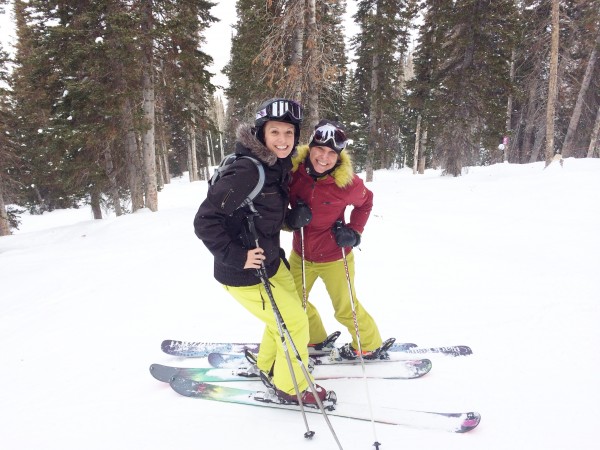 Lunch was held at Stein Erickson's Glitretind Restaurant, which is located mid-mountain. This Forbes 4-star dining restaurant was beautiful and cozy. Perfect for a mid-afternoon break. We heard amazing things about the Stein burger so naturally this Kansas born girl went for it.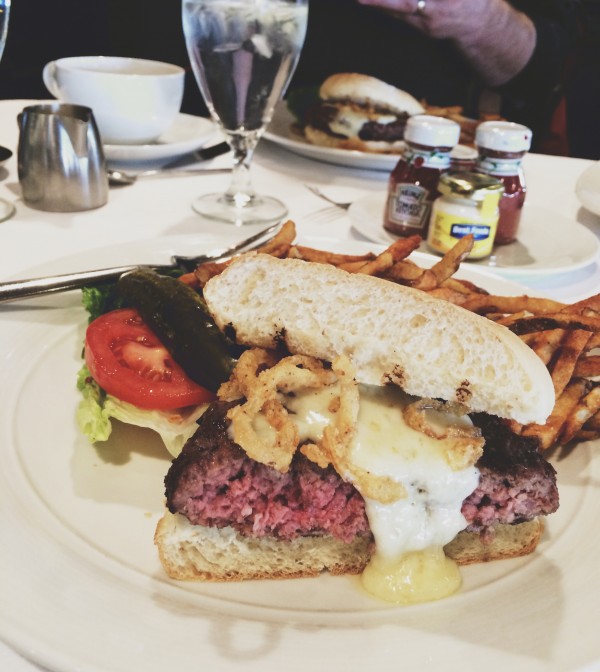 We skied after lunch soaking up more of Deer Valley. What I love about this resort from a skier's perspective is they cap the mountain at 7,000 skiers, which means you never wait in a lift line. Also, they don't allow snowboarders. As a skier that makes a huge difference in how the lines are formed on the mountain especially when you are skiing moguls.
Dinner that night was at Bourbon and Burgers located in the Montage. This restaurant did not disappoint. The service was stellar, the burgers were off the charts (yours truly dove head first into the blue cheese burger), and the s'mores shakes spiked with bourbon was the icing on the cake to a wonderful dinner. They may or may not have had to roll us out of there.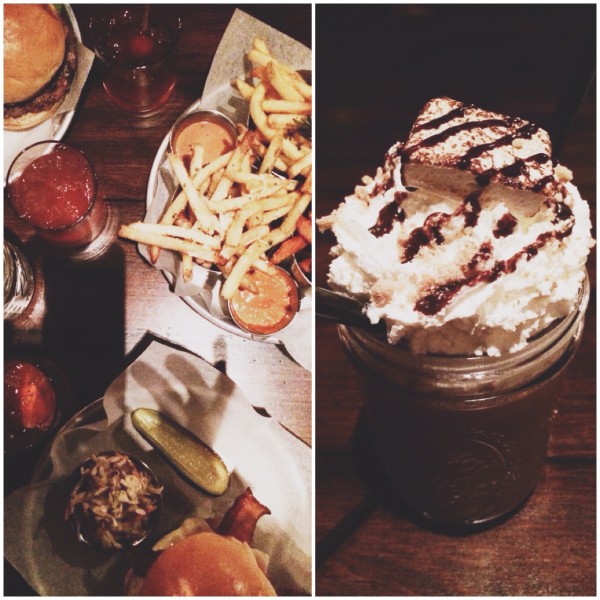 Sunday morning we chilled and relaxed at the condo before heading to the slopes. Another perk of staying at the Silver Baron Lodge is a ski shuttle that will pick up and drop your right off at Snow Park base. With spring conditions (i.e. 45 and sunny), we decided to play around in the back bowls! You can't beat a blue bird day!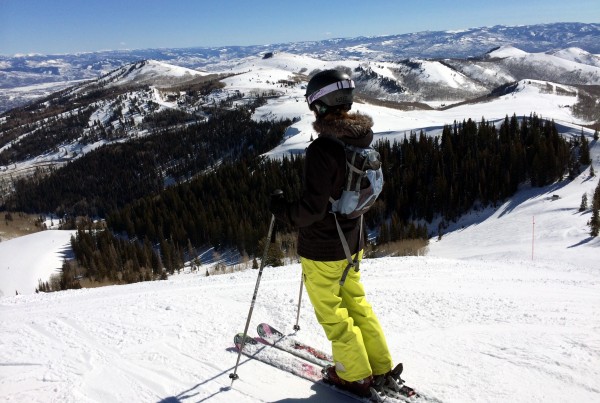 Lunch was at the Royal Street Cafe located mid-mountain as well. We decided to order some appetizers – my favorite being the tower o' crab.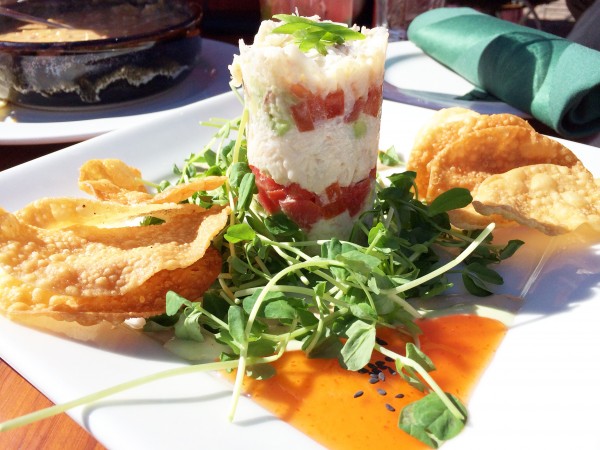 Plus, the locals were spot on when the recommended the blueberry mojito to wash it all down!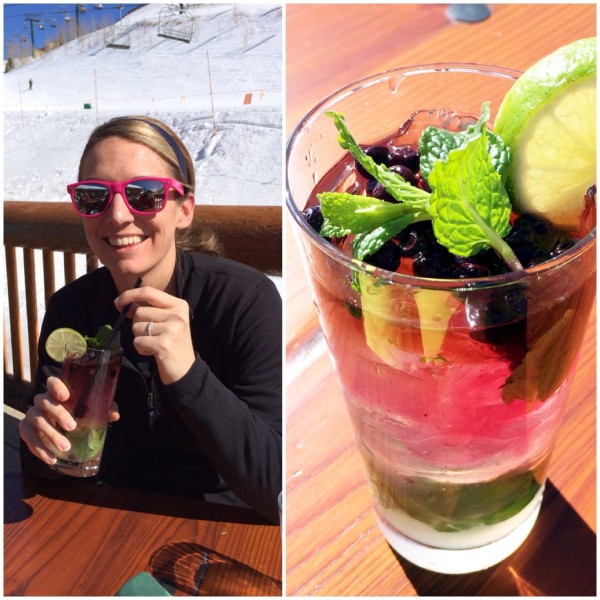 We boogied back to the condo to change because in the afternoon we decided to snowmobile. Even if you don't ski there are a lot of alternative snow activities. I really want to dry dog sledding sometime! Summit Meadow Adventures picked us up at Silver Baron Lodge and took us about 20 minutes east to a beautiful ranch.
Deer Valley rents out the ranch during the winter months from a family. We got the 411 on how to drive and operate the snowmobile from our amazing guide. And with a press of a button, we were off! The tour was about two hours long and the views were stunning. We even saw some moose!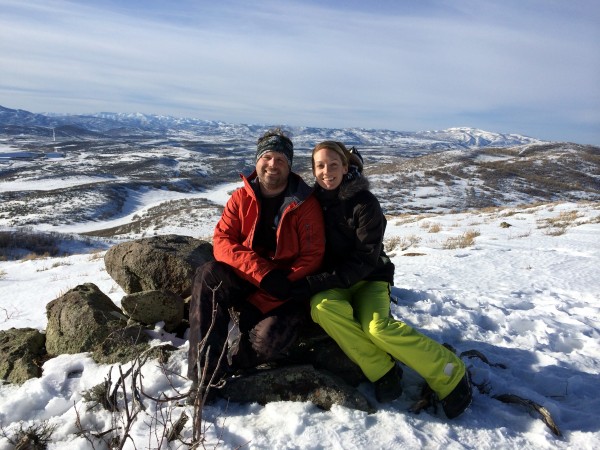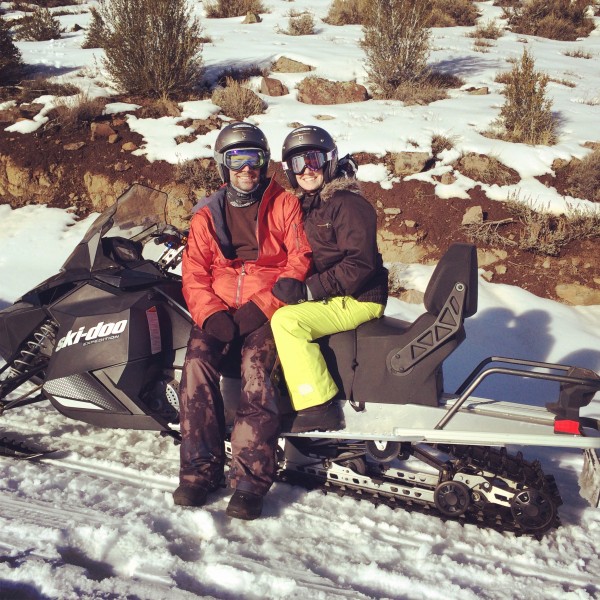 We made it back to the condo just in time for dinner at the Seafood Buffet located at the base of Snow Park Lodge. Now, I realize "buffet" sounds a little WT, but when we arrived and saw the platters of crab legs, sushi station, and prime rib, it was legit-legit.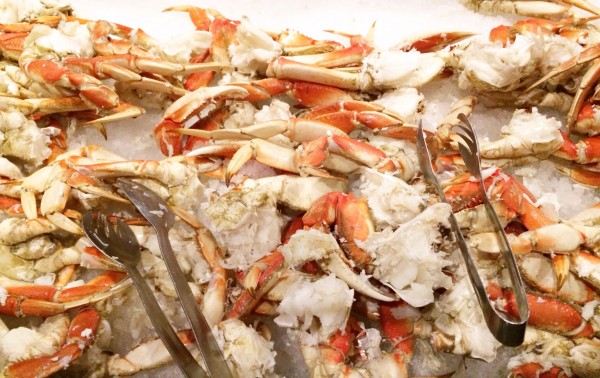 Monday was our final day at Deer Valley so we decided to make the most of it and explore a little more terrain. If you like to ski the harder stuff, the trees off the Lady Morgan Express are beautiful.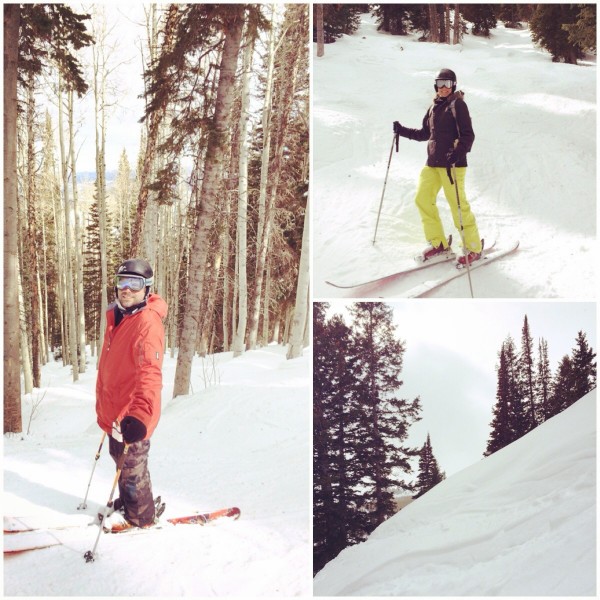 And just like that our weekend came to an end.
I will say, if you are looking for a change of scenery, pace, and a fantastic experience, you need to check out Deer Valley. Besides, it's always good to get to know the neighbors.
Until next time, Utah.
***Disclosure: I was not compensated for this press trip. As always, all opinions expressed are 100% my own!***