trip recap: new york city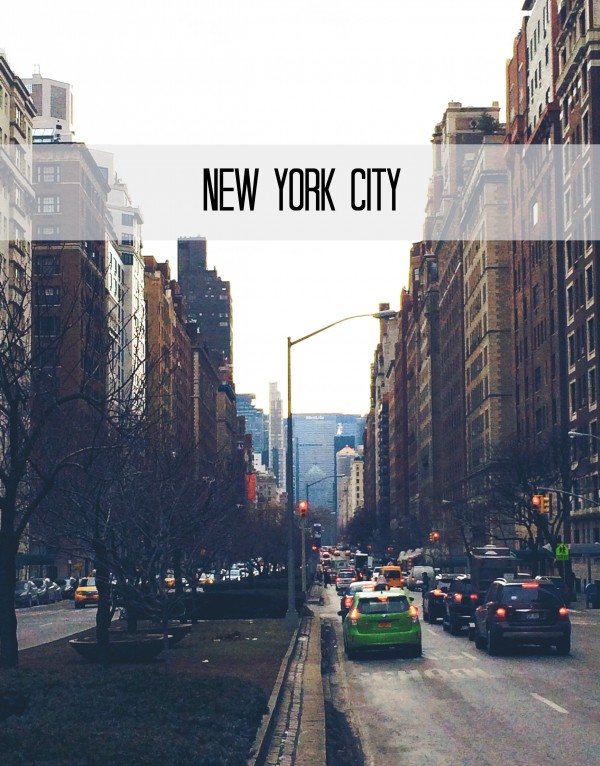 A couple of weeks ago, Mr. B and I ventured to NYC for a little getaway.
This was our third trip to the Big Apple and believe it or not, we weren't there to watch the Broncos play in the Super Bowl. GASP! The reason we were visiting was to watch one of our favorite artists perform live at Lincoln Center, and of course, hang with my uncles.
Sounds pretty simple, right? But! As you know, NYC doesn't let you off that easy. Let's take a look back and fill you on the rest of the story, shall we?
We arrived Wednesday evening and headed to my uncles' place on the Upper East Side. They live just a stone's throw away from Central Park in a beautiful building that would make a pair of Manolo Blahniks swoon. I mean, look at the sunset!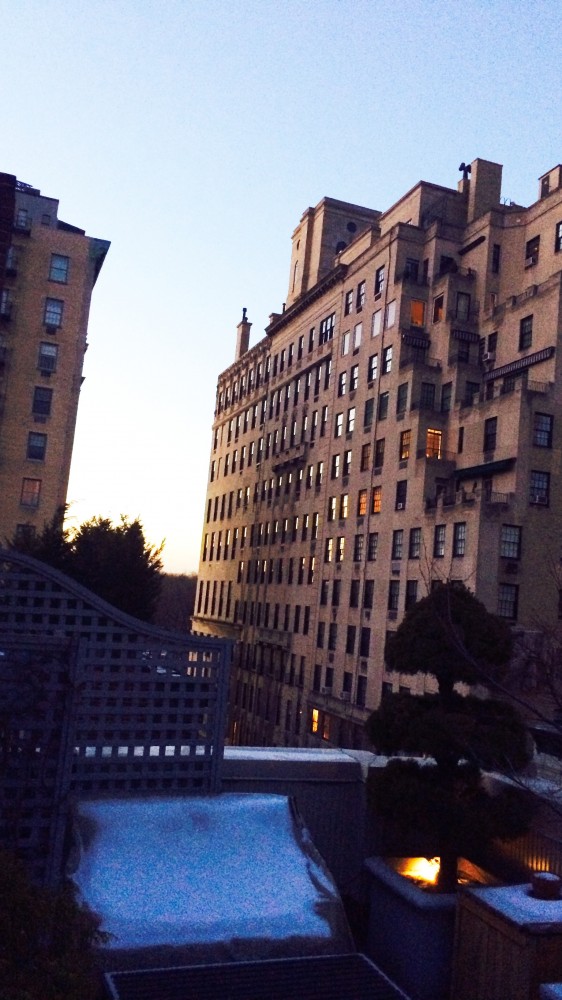 Every time Mr. B and I visit my uncles, we immediately hit the ground running. First stop of the evening, dinner at the mid-town Japanese restaurant, Riki. Miso soup, check. Sake, check. Ramen noodle lasagna (<—-totally will be recreating), check, check.
After dinner, we bid adieu to Doug because he had early meetings the next day. Michael, Mr. B, and I hopped, skipped, and jumped next door to a little karaoke bar. Now, karaoke bars in NYC aren't your average run of the mill. Oh, no. Basically, it was like watching and listening to an off-Broadway show for free. These people should have been on The Voice!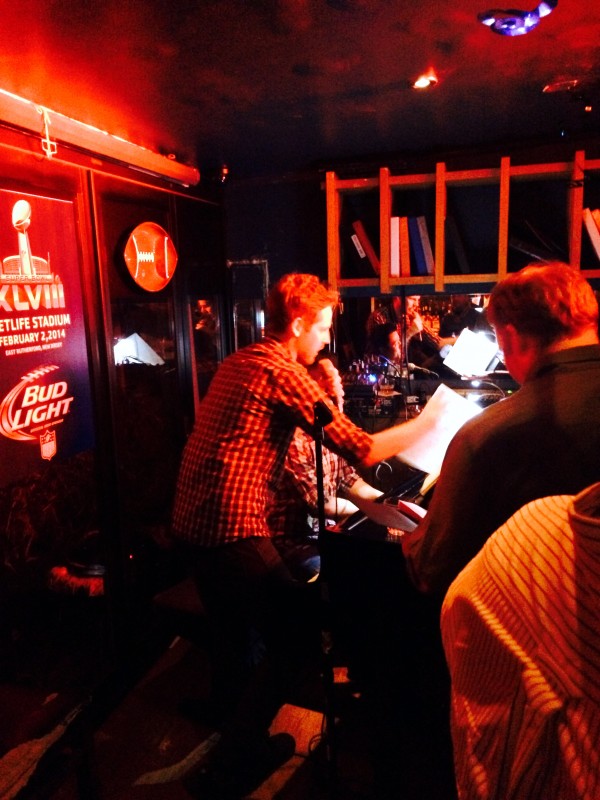 Well, somewhere between a Chicago number and three glasses of giggle juice, we decided to boogie to our next stop, Lexington Bar and Books. Mind you it's 3am and we somehow manage to finagle our way into this underground speakeasy. At this point we were four fingers in because one minute I was sipping bourbon and the next puffing a cigar. #badideajeans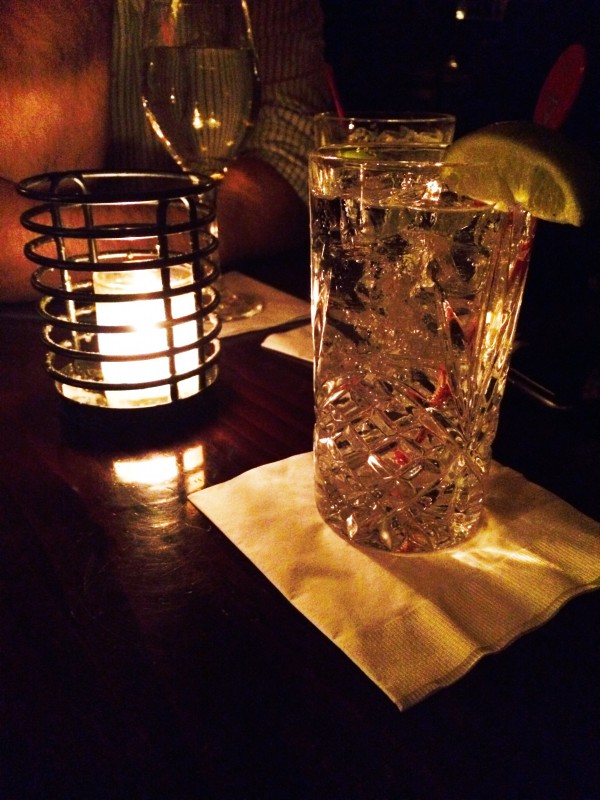 The next morning, ehem, the next afternoon…was a little fuzzy. News flash to self: I am not eighteen. So, we decided to grab burger and fries at some diner down the street and veg the rest day.
After our chilax afternoon, we were well rested and giddy about seeing Jason Isbell live in concert. But before the concert, we decided to have date night at Ed's Chowder House close to Lincoln Center. We sipped a little hair of the dog, shared oysters, the best mushroom chowder, and a spiced cod sandwich.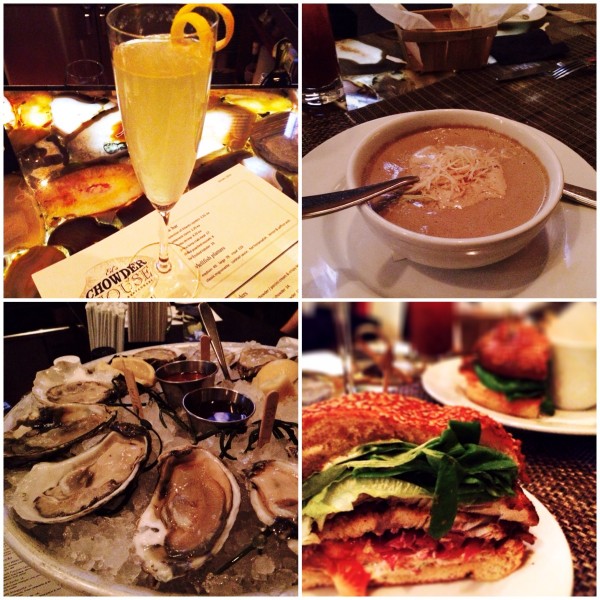 Then, it was showtime!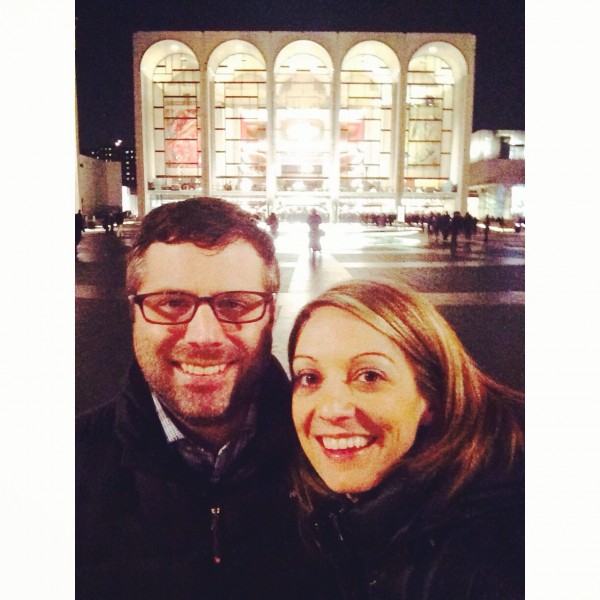 Jason Isbell, if you have not heard of him, is a truly talented musician who plays alternative country. His album, Southeastern, is well written and something I highly encourage you to download. Mr. B and I were so excited to see him perform live with Central Park in the background.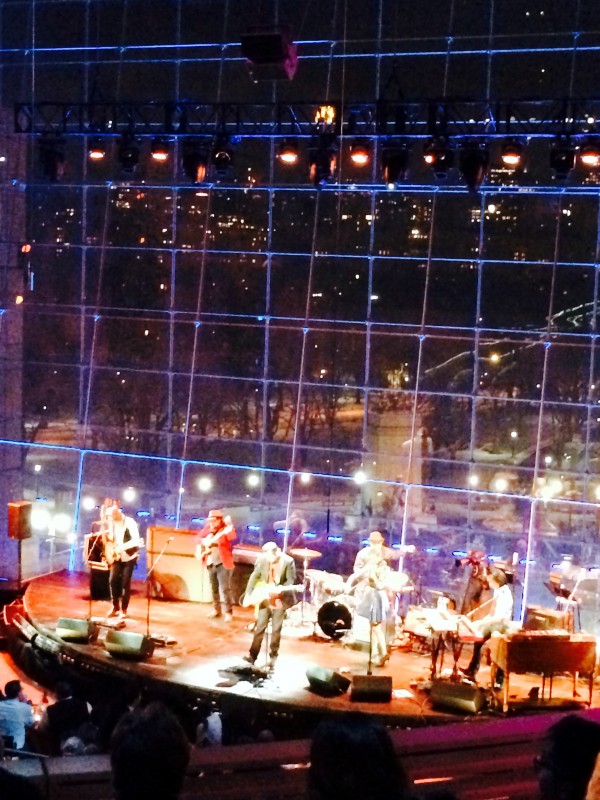 Since the show was being filmed, it was a little different setup then your standard bar scene. The Allen Room held about 400 people so there wasn't a bad seat in the house. The crowd was a mix of Lincoln Center ticket holders, boot wearing folks, and your average fan like yours truly. They played for almost two hours straight without a break. It was truly life changing experience. I still get goosebumps thinking about that show.
After the concert, we met Michael at a local Belgium cafe for post-show appetizers and drinks. Nothing like a little nightcap and conversation to round out our first day in NYC.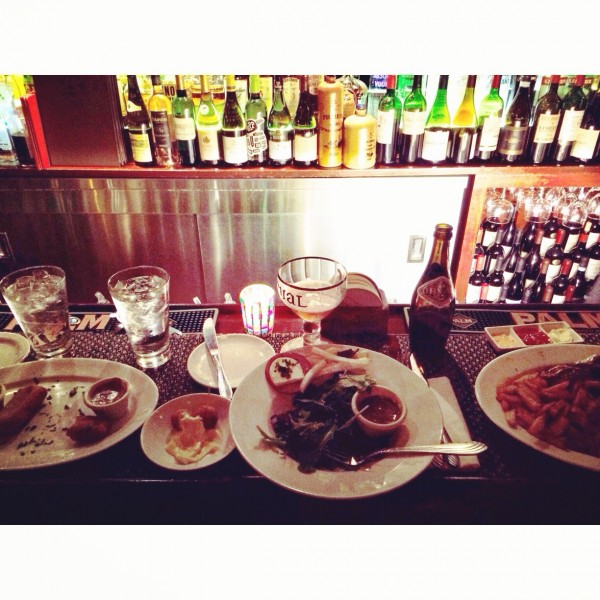 Friday was tourist day. We woke up and headed to Sant Ambroeus for pastries and coffee. Not going to lie, their coffee could put SBUX's out of biznass.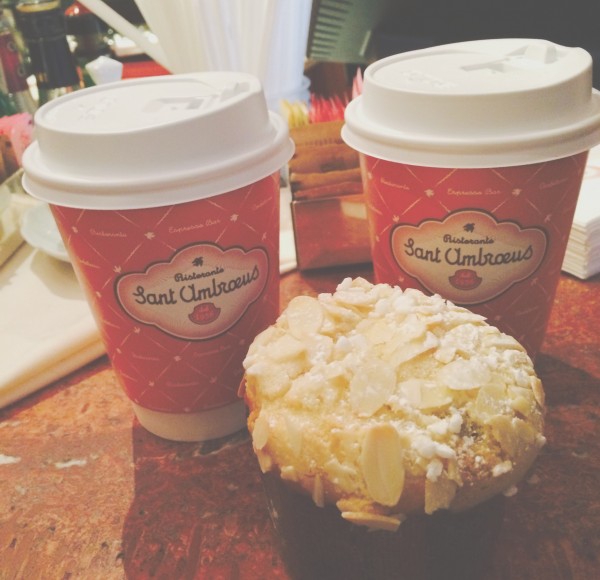 Our first touristy stop was to Fishs Eddy, which is a giant kitchenware store (a.k.a food prop heaven!). I picked up a couple of small plates and wood coasters that are super cute.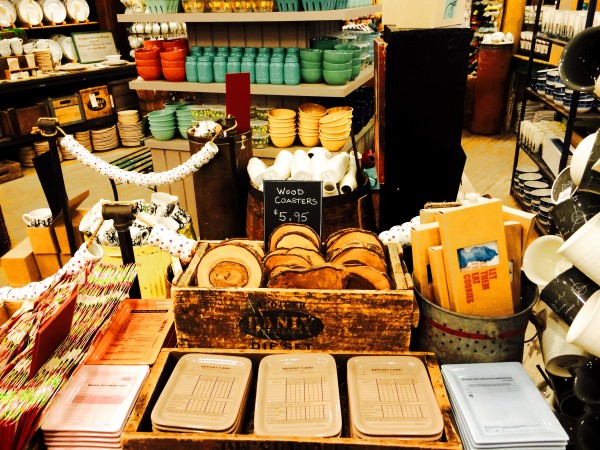 Next, we headed to the 9/11 memorial. It's hard to believe it's been over a decade since the towers came down. The museum won't open until the spring, but to see the mass size of the fountains was truly breathtaking. After the memorial, we walked around the city. Both us agreed we could walk the streets of NYC all day and never get bored.
With time running out, we made a quick pit stop at Bouchon Bakery for a much needed snack! Macaroons anyone?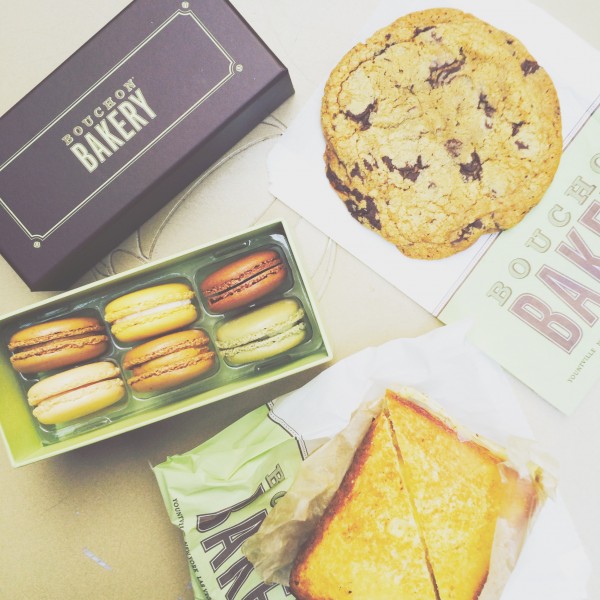 We scrambled back to the apartment to quickly change for the evening. Can I just say that I was in love with my outfit?!!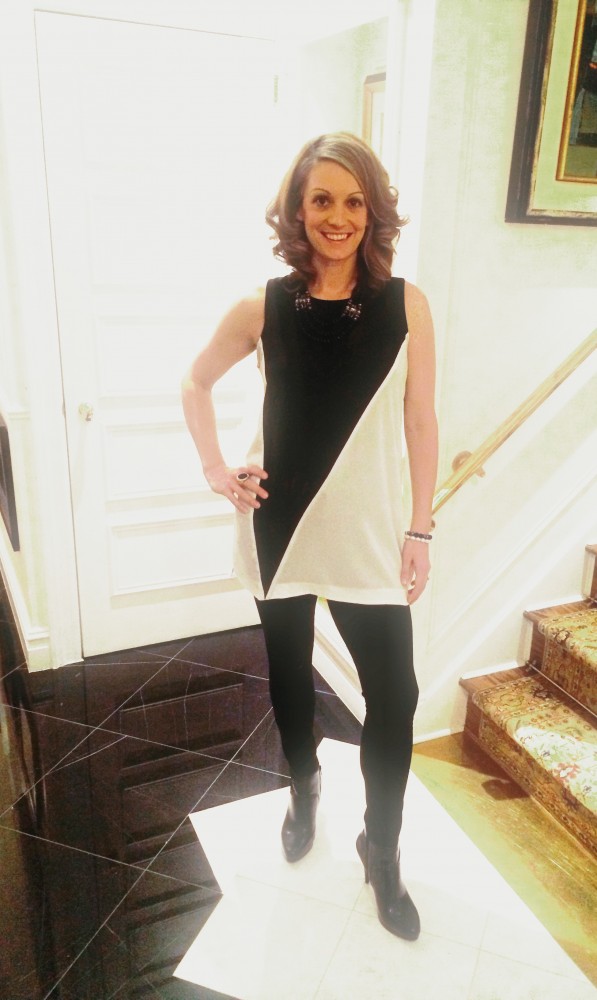 Micheal, Caleb (my cousin), Mr. B and I decided to have drinks at The Met before dinner. We sipped cocktails, listened to live classical music, and even saw some of the Egyptian tomb displays at night!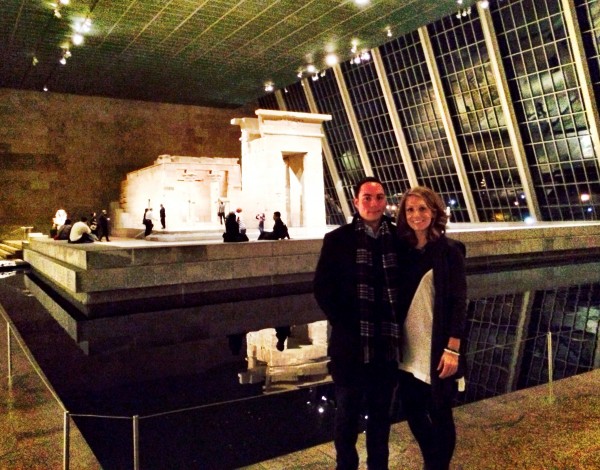 Dinner that evening was at a private club and restaurant, Omar's. I was excited the whole trip for this dinner. My uncle Doug is the silent owner (errrr…not so silent now). As a part-owner of a restaurant in the Little Apple myself, it was nice to shoot the shiz about all the restaurant shenanigans.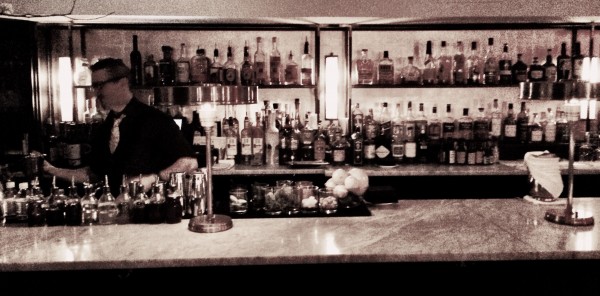 Omar's is tucked away in an historic brownstone in Greenwich Village. It is named after Omar Hernandez, the restaurant's Director of Spark. The restaurant is divided into two sections, one for the public and one for private members. The public section has this grand marble bar front and center with eclectic drawing on the walls. The private side, according to Omar, "is for members who want to be seen and unseen. You can grab a cocktail and lounge, or dine in one of the smaller rooms for more intimacy. Whatever you want. We are here to create an experience for you."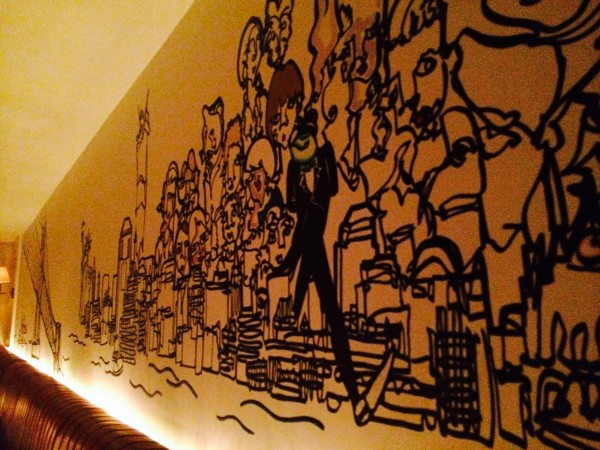 And experience we did have. Omar was kind enough take me on a tour of the restaurant. I saw the kitchen in action, admired the beautiful wine cellar, and peeked at the outdoor patio where a marble head of David appears. I felt I was witnessing creative, mad chaos, but at the same time, found comfort knowing Omar was always within an arms length away.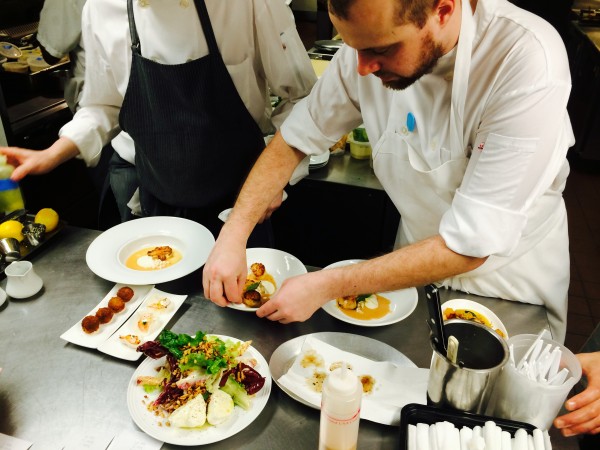 The cocktails were right up my alley. I sipped on a house favorite, a La Ranita – Don Juilo, fresh citrus, apricot jam, & red wine syrup. The food was not the star of the show, but I will say, if you ever want to try Hen of the Woods in NYC, Omar's is the place.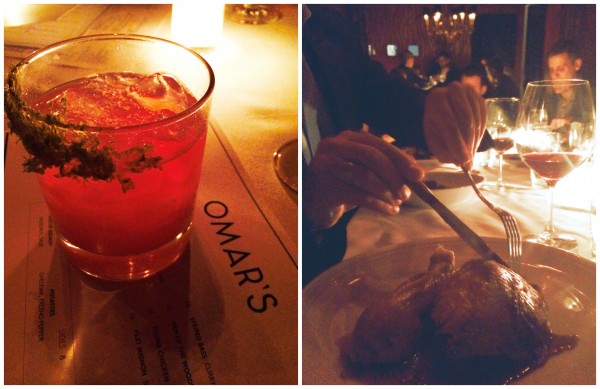 Saturday we spent the day in the country (a.k.a Connecticut). It's only an hour train ride from the city to New Canaan where my uncles' keep a second home called, The Bridge House. Check out my previous post about the historic and modern home. We had brunch at Elm in downtown New Canaan. Afterwards, we took a drive and stopped to tour a 12,000 square foot estate for shiz and giggles.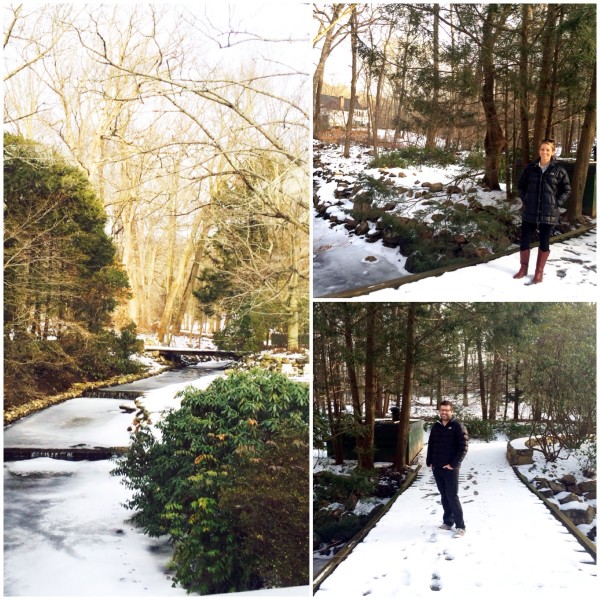 Back to the city to attend a play at the Ohio Theater called, I Call My Brothers. The play was about an Arab-American and how life has changed post 9/11. Even running simple errands can be life changing if you are at the wrong place at the wrong time with the wrong profile. It was a brilliant show and I hope it gets picked up for a Broadway run.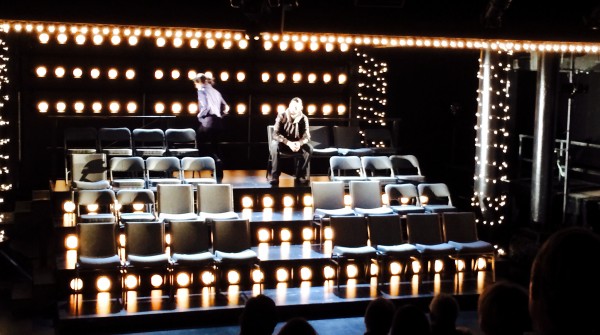 After the show, we had dinner at The Spotted Pig in the West Village. Holy geez! The food was off the charts, and yes, this Kansas-born girl ordered a burger with fries. And it was damn gooooooood.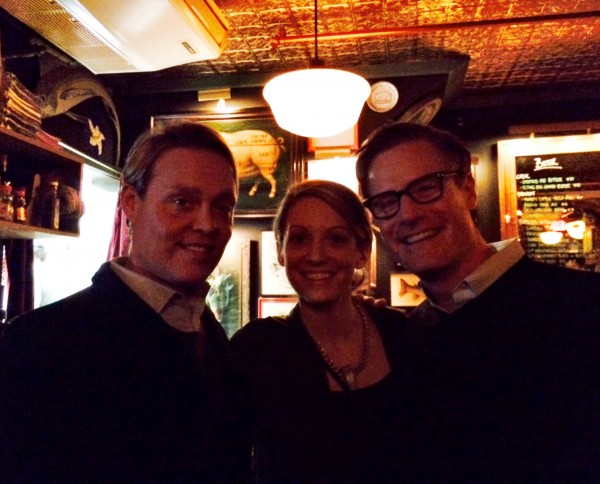 Sunday was our final day in the city. I wanted to make sure I saw Chelsea Market before we headed out of town. Mr. B and I strolled through the historic building admiring all the shops and restaurants. We settled on a little Italian spot for brunch. I had the eggs Benedict with mushrooms that were to die for.
And with a blink of an eye, our time in NYC came to an end! Every time I leave New York, I am always left wanting more, which means, we'll back sooner rather than later.
Until next time, New York.