trip recap: tokyo, japan > day one
Tokyo.
Let's see, where to begin?
I'd be lying if I said I wasn't extremely nervous to set foot in Tokyo for the first time. 30 million people, not a tater tot in sight, constantly lost in translation, unknown customs, and did I mention the 30 million people living in one city?
Anything and everything I could relate to was different. Not bad different, but nonetheless different. I was worried I wouldn't be able to find a way to calm myself through a pitter-patter routine. But looking back, not having a routine or anything that I could relate to was actually comforting. Japan has a strange way of keeping you completely off your guard, but offering a place of comfort and zen at the same time. The people. I can't say enough positive things about their culture, lifestyle, outlook on life, and deep gracious souls. As I type this, I'm dreaming of the day I can go back and get lost in their world again.
So, the best way to get our arms around Tokyo is to start with the layout. Get your Etch A Sketch ready because here are the neighborhoods that I recommend checking out if you have three days in Tokyo.
Out of the 50-plus neighborhoods to visit, we settled on Asakusa, Ginza, Shibuya, Roppongi, and Shinjuku. I'll talk about each of these neighborhoods a little more in depth as we continue on this journey. Let's first talk about Shinjuku which is one of the city's (and the country!) largest neighborhoods and where our hotel was located.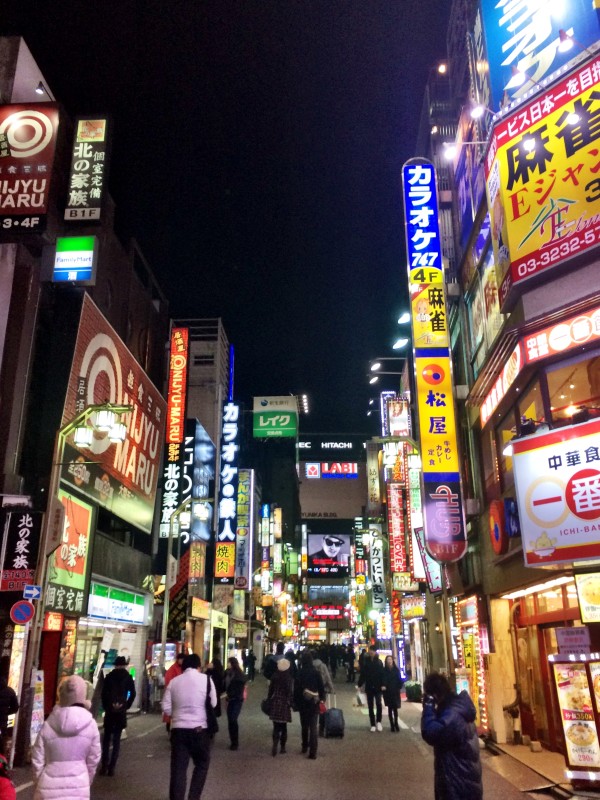 We stayed at Keio Plaza Hotel located between Tokyo Metropolitan Government Building and Shinjuku train station (one of the busiest train stations in the world). Most tourists stay in Shinjuku because of easy access to the train, which is essential for getting around because cabs are very expensive.
Shinjuku station is insanely HUGE but I define it as organized chaos. Signs are marked in both English and Japanese so there is little confusion on whether or not you are going the right way. Just remember to walk/stand on the left side. I think I ran into at least 17 people the first day. Oops!
Other little pockets in Shinjuku that are worth mentioning: West Shinjuki is where the Park Hyatt is located, the famous hotel where the movie Lost in Translation was filmed; East Shinkjuku is where you will find Golden Gai a small district for tiny bars packed together in a series of narrow alleyways. You feel like you will get shanked, but it's totally safe. Be prepared though to pay an entry fee with your beer. Also, Omoide Yokocho which literally means: memory lane. Here is another series of tiny alleyways with restaurants designed to only seat three to five people.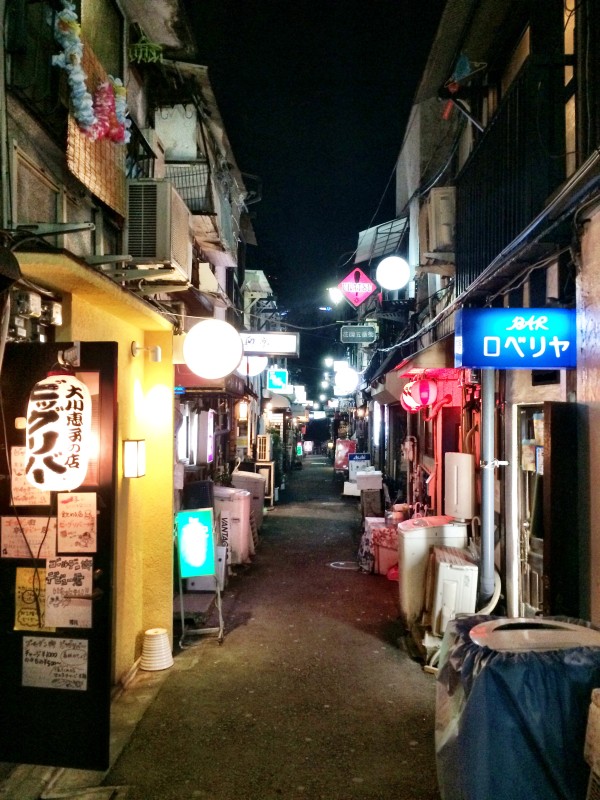 Something I recommend is hiring a private, half-day guide each day you are in town. I hired a local company based out of Boulder, CO named Inside Japan Tours. It was very helpful, especially on the first day, to have someone give the soup -to-nuts about how to get around and explain customs.
Below is an outline and some tidbits on our first day. Trust me, you'll start to slowly understand how addicting Tokyo becomes.
__________________________________
FIRST DAY GEMS: 
Tokyo Government Building (Shinjuku): This was our first stop in our grand adventure in Tokyo. Our guide took us to the observatory, which is free, and right across the street from our hotel. She explained how Tokyo is divided into neighborhoods and gave suggestions on what to do. If you want a place to start sightseeing in Tokyo, the Government Building is perfect!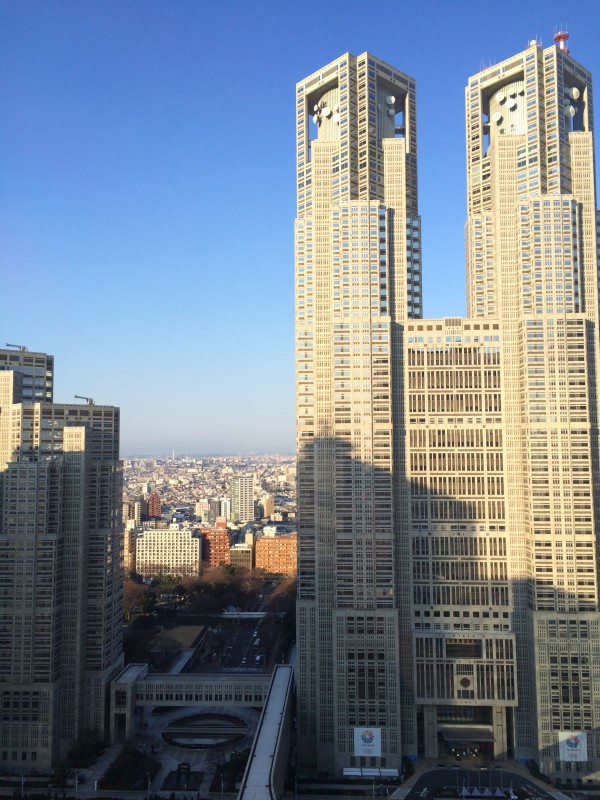 Meiji Shrine (Shibuya): Meiji Shrine is dedicated to the spirits of the first emperor of modern Japan, Emperor Meiji and his wife, Empress Shoken. During Meiji's rule, Japan became westernized and joined the stage as true world leader. He passed away in 1912 and unfortunately, with the bombings of WWII, Meiji Shrine had to be completely rebuilt with 100,000 trees from local areas. Many Japanese still visit here regularly to say their Shinto prayers, get married, and write out one's wish called an ema. The Shrine is free to enter and open to the public.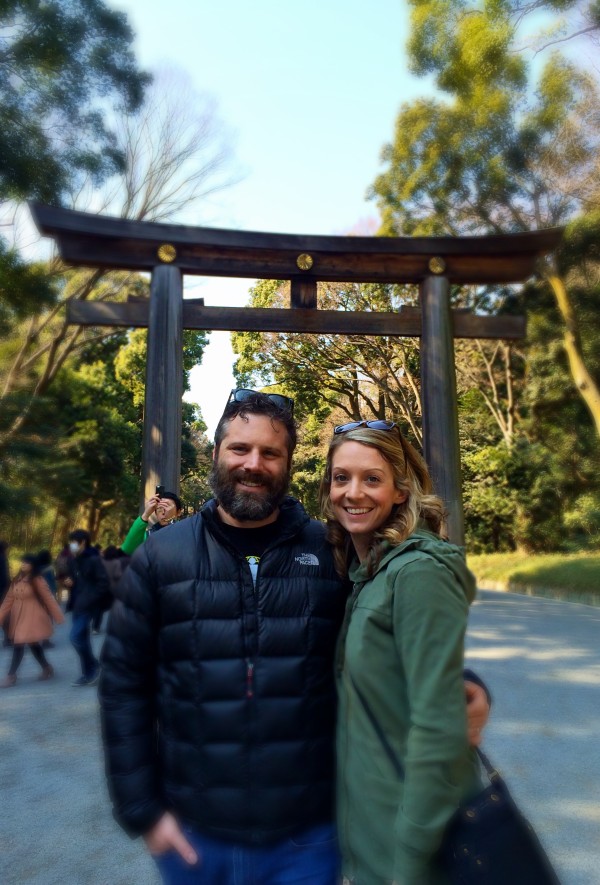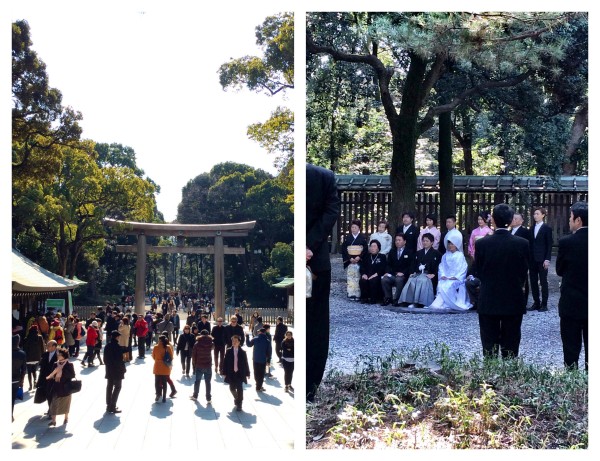 Takeshita Street (Shibuya): A hop and skip next to the Meiji Shrine, you will find a whole different world called, Takeshita Street. This street is lined with trendy shops, fashion boutiques, crepe stands, and fast food joints all catered to Japan's teenage culture. Let's just say it's fantastic people watching!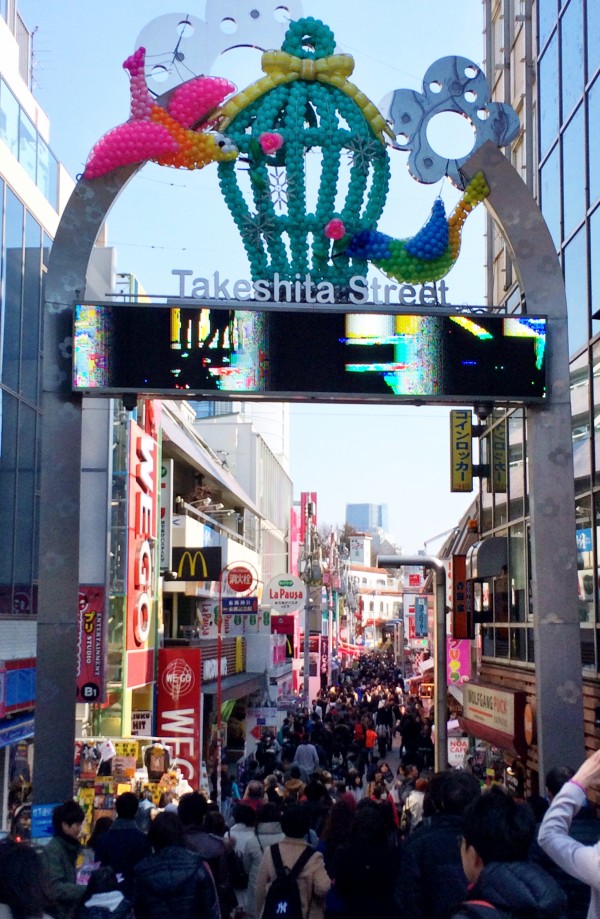 Imperial Place (Central Tokyo/Marunouchi): Imperial Place is the home of the Emperor of Japan. Japanese history goes back thousands of years. I immediately became fascinated with their rich, ancient history. Before the Emperor ruled, there was period between 1603 -1868 called Edo. Japan was ruled by Tokugawa shogunate. Tokyo was called Edo before the Emperor took over, and you can find an Edo castle still standing inside the Imperial Palace East Gardens. You will also discover the Chidorigafuchi Moat – one of the 12 large moats that circle the Imperial Palace and are lined with the very famous Cherry Blossom trees. One quick note, the public is restricted from actually seeing inside the place, but the surrounding gardens are esquitiste, even in the winter!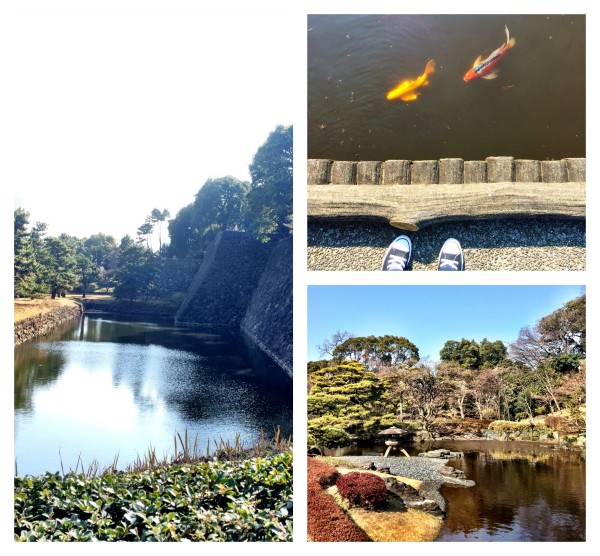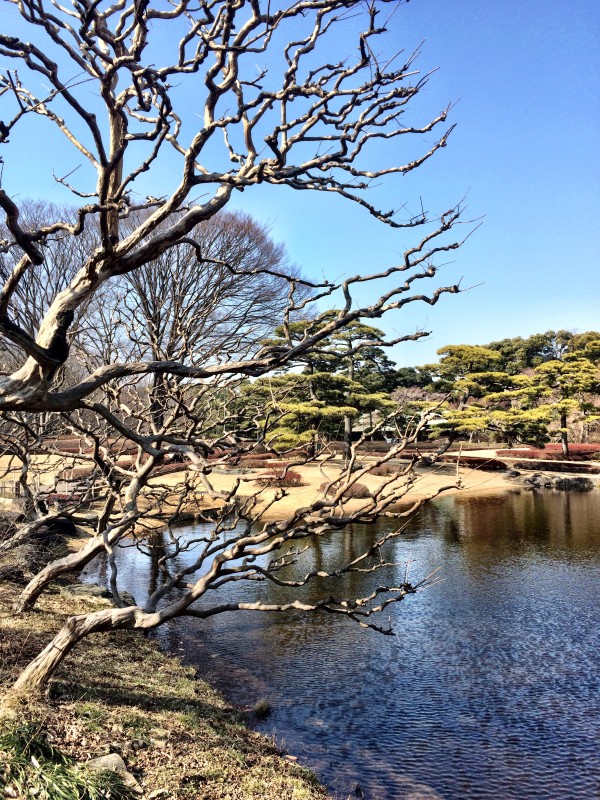 Interesting Point or Ashai Beer Headquarters (Hanakawado/Asakusa): Something fun to check on your way to Asakusa is the Ashai Beer Headquarters. There are two main buildings; the one on the left resembles a giant beer complete with a foam shaped white roof, and the building on the right, known as the Super Dry Hall, is shaped like a beer glass with a golden flame. The building was designed by some French designer. It's referred to by locals as the "golden turd."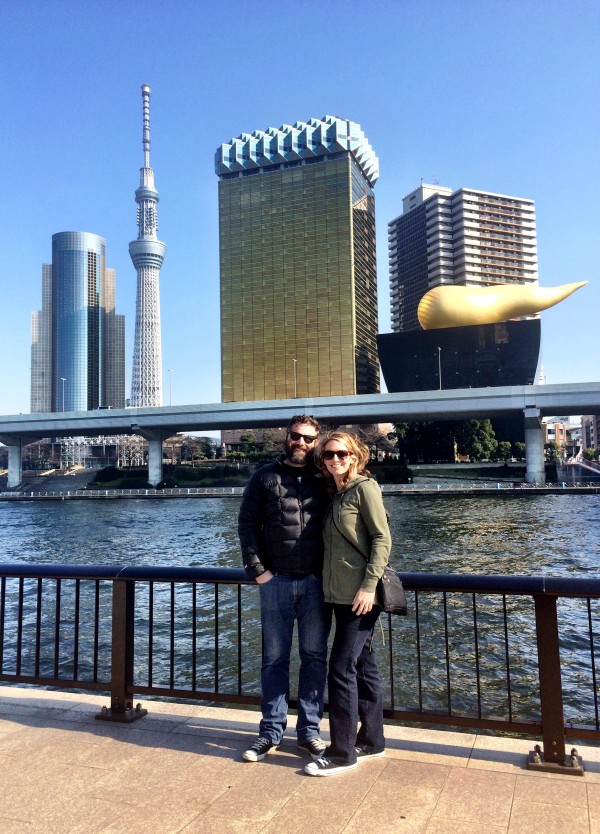 Sensoji Shrine (Asakusa): Sensoji Shrine was founded in 628 making it Tokyo's oldest and most visited temple. In the shrine you will find different gates featuring large cochin red paper lanterns. When you first enter you will see the gate with the most famous lantern for the gods of wind and thunder. After you exit through the first gate, there will be hundreds of souvenir shops and street food vendors before you enter the temple. Once you get through the market, you will find the temple. Here you can pay your respects to the Buddhist or Shinto gods. Or you can discover your fate using the Omikuji fortune.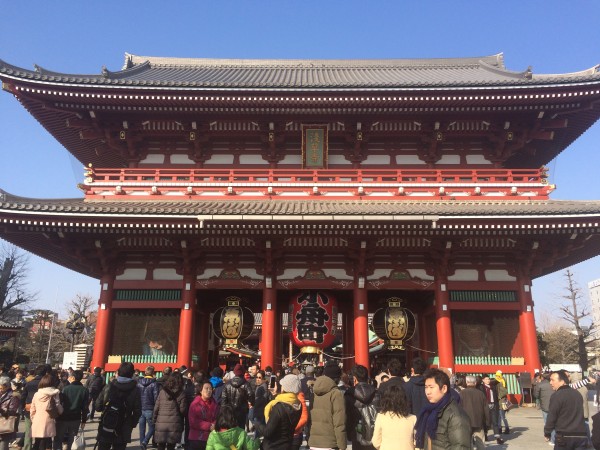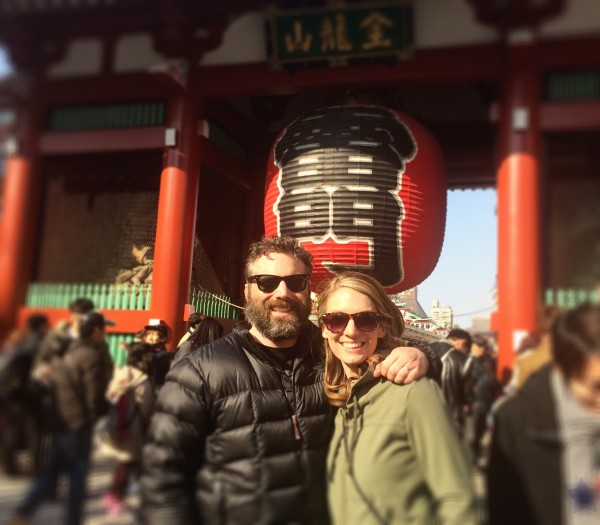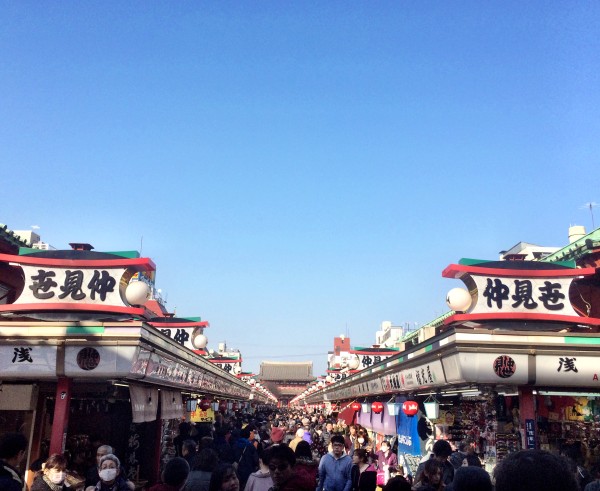 Street Food at Sensoji Shrine (Asakusa): This was our first tasting experience of traditional Japanese street food. Like I mentioned above, after you enter the gate you are immediately greeted by thousands of vendors selling trinkets and food called Nakamise Dori. Some popular street food you will find: crepes, okonomiyaki (savory pancake), dango (dumpling on a stick), choco banana, tomorokoshi (grilled corn), taiyaki (fish shaped cake), or shioyaki (baked fished on a stick). We ended up grabbing some Takaoyaki, which are savory ball-shaped pancakes with octopus topped with mayo, ginger pickles, and fermented fish flakes.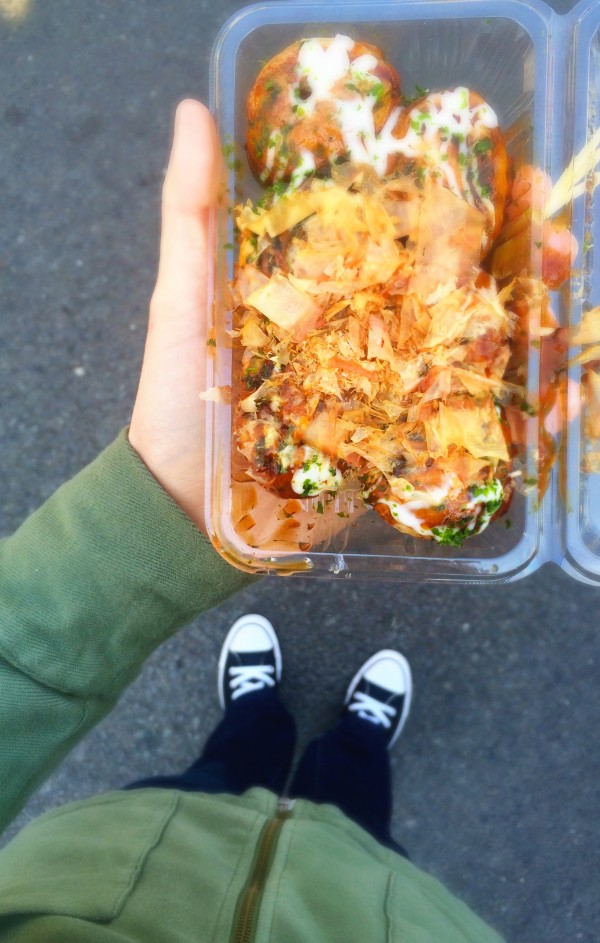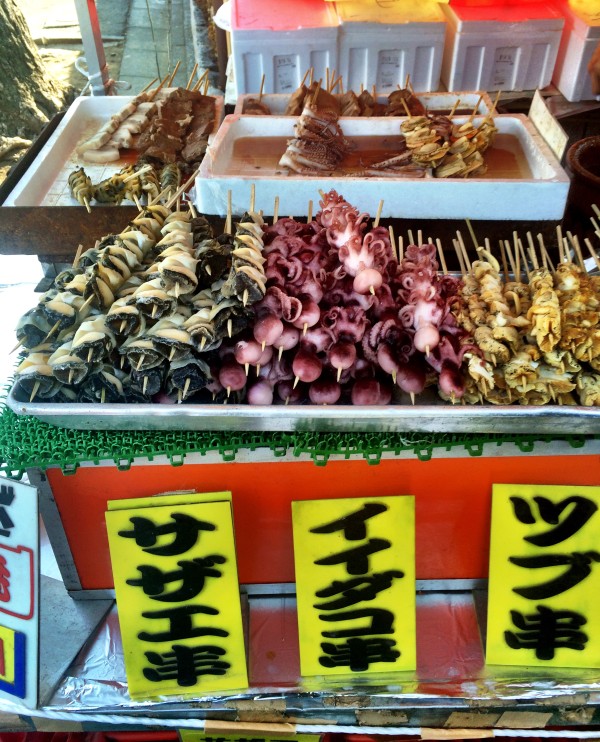 Zundo-Ya's Ramen (Shinjuku): Let's talk ramen. There are a zillion different places to eat ramen in Japan. We decided to set our bellies on a mini-chain called Zundo-Ya's in Shinkjuku because it was within walking distance of our hotel. Now, when I say chain you have to completely disregard that word because in Japan even their gas station food is better than most three star restaurants in the US. The way to order ramen in Zundo is first by protein – Tonkotsu Chashu (slow roasted pork and the most popular), next, decide on toppings – seaweed, soft-boiled egg, garlic chips, scallions, or bean sprouts. Last, you pick your noodles, thin or thick cut followed by how much pork fatback you want, which ranges from light to super rich. I went with the traditional bowl with all the fixings and a giant Sapparo to wash it down! Now, I'm craving RAMEN!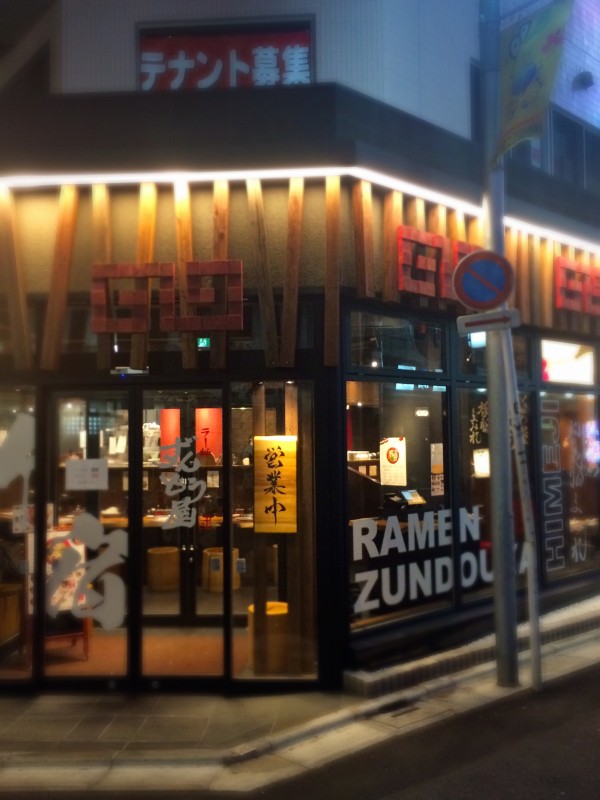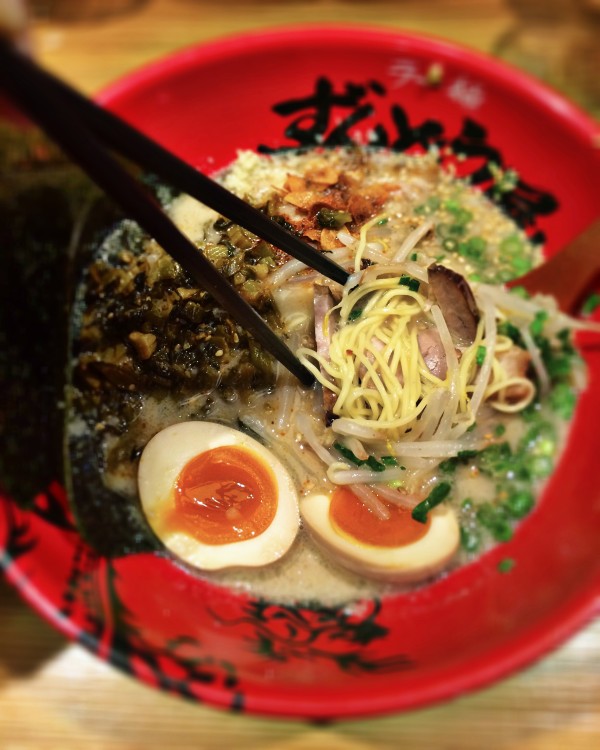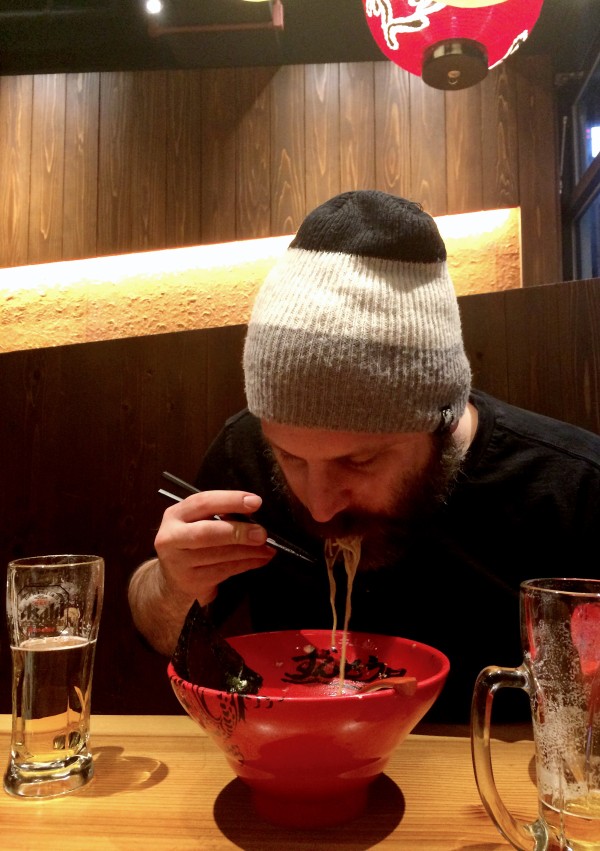 ____________________________________
HOTEL & TOUR INFO:
Hotel Quarters (Shinjuki) –  Keio Plaza Hotel. This hotel was massive and separated into two towers. The rooms are adequately sized and reasonably priced compared to most Japanese hotels in the area. There is a 7-11 downstairs that has an ATM and whatever else your heart desires. Plus, they offer free breakfast coupons for American or Japanese breakfast buffets. All I can say, Japanese fried chicken and coffee is the best way to start the day!
Guide Service –  Inside Japan Tours. They have a headquarters in Tokyo so if you ever need anything they are there to help you. Plus, they give you a packet with a pre-filled JR card (transit pass) for the train, which made getting around super easy. Other half-day tours available: Fish Market with Sushi Making Class and Izakaya Food Tour
___________________________________
RANDOM TIPS:
– Get a JR card. This rail pass covers 99% of all the trains in Japan. We put 2500 YEN on the card for three full days and still had a little leftover.
– When checking into hotels expect to be wait in a que. Japan is notorious for their check in and check out times. Check-in is generally at 2pm. If you know that you will be arriving early call the hotel and let them know at least a week in advance. Check out is promptly at 11am.
– And speaking of lines or "queing" as they say, expect that everywhere. There will be a line for everything so make sure to ask someone in line if they are queing to make sure you are in the right spot for entry.
– Do not tip. The Japanese find it offensive.
– Even though Japan is technologically savvy, they are still a very cash oriented society. The easiest place to grab cash is at a 7-11 because they are located at every corner.
– If you fly into Narita (which is the largest international airport in Japan) be prepared to take a train or hire private transportation because it's at least an hour and a half away from downtown Tokyo. But if you fly into Haneda it's only a 20-minute ride.
Stay tuned for day two! I'm talking about how to make sushi, touring the Tsukiji Fist Market, shopping in Ginza, and more!