trip recap: top shelf harvest vail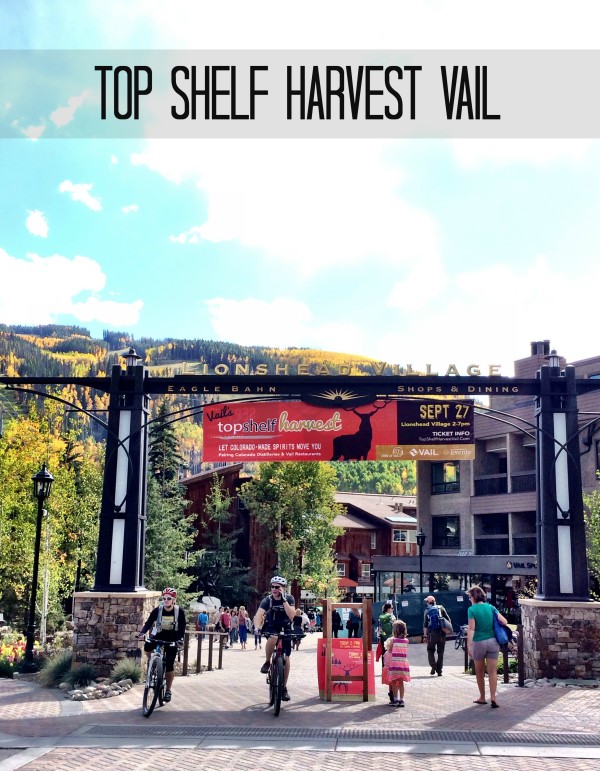 Last week, Mr. B and I headed west to Vail, Colorado to attend the inaugural Top Shelf Harvest.
Vail, during the winter months, is our second home because of its world class alpine skiing. But there is also something majestic about Vail in the fall. The autumn breeze, surrounding foliage bursting with colors, and the laid back atmosphere makes for the perfect setting to hold the boutique culinary and cocktail event.
With Vail and Beaver Creek restaurant week just around the corner, Top Shelf Harvest was a way to help kickoff and highlight all the local Vail/Beaver Creek restaurants and Colorado distilleries. The objective: to taste, sip, taste some more, and shake our tookus at the speakeasy-themed event.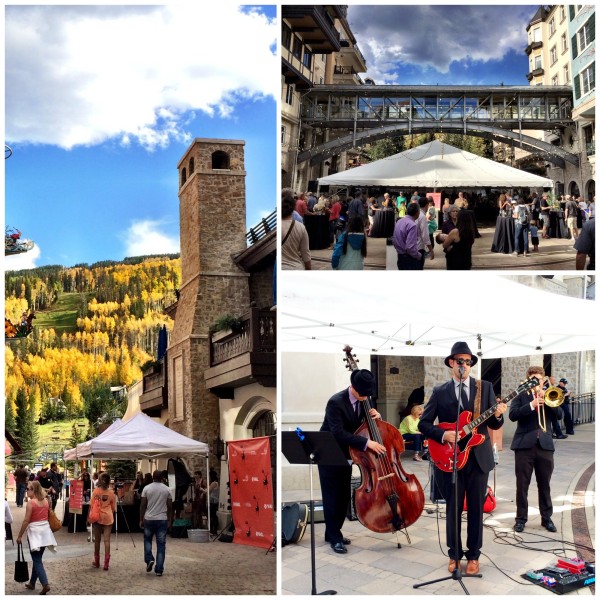 We arrived at Lionshead village to check in and receive our bag/tokens for the event. This was my first official event to attend as a member of the local media!! I think I totally geeked out when I saw the pass. Once we got the lowdown on how the event worked (green tokens for boozing, orange tokens for eating, and black to vote your favorite), we headed straight to the main event tent.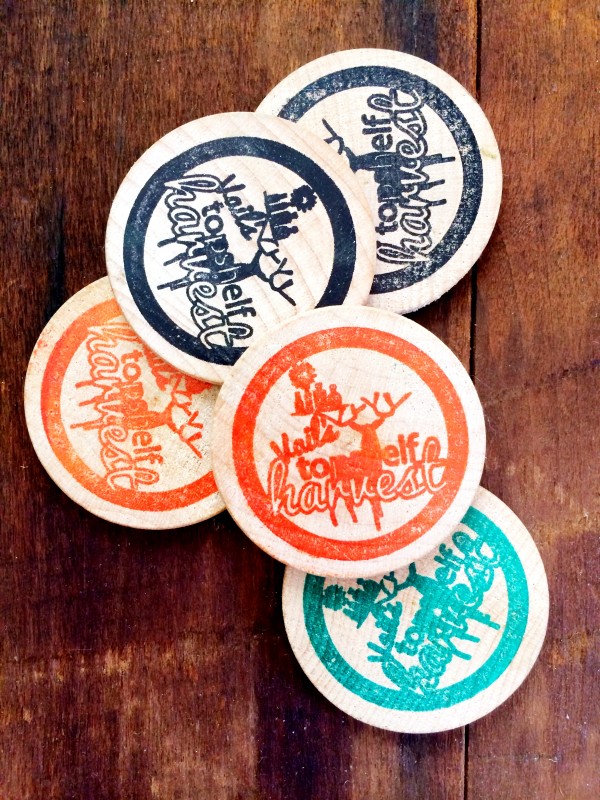 The tent was filled with vendors lined up on both sides and in the middle a grand, swanky bar with dazzling lights. Ladies walked around offering peanuts and cocktails. The booze poured as if prohibition had just ended. Plus, check out the ice sculpture!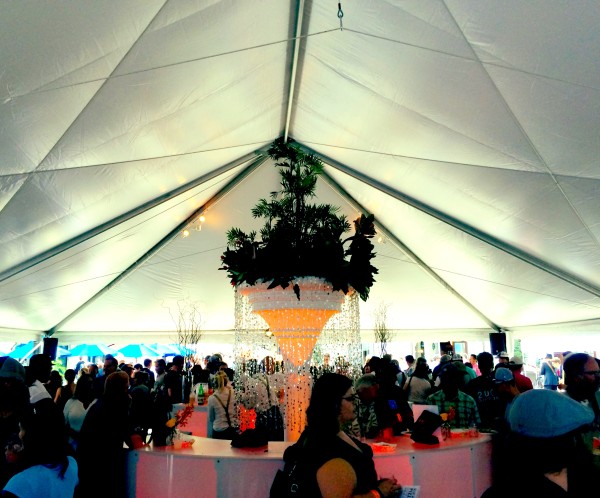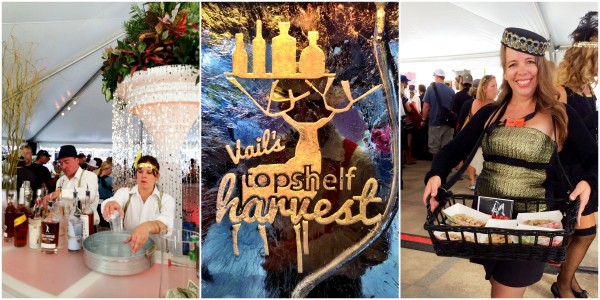 First up, Stranahans! This is one of our favorite bourbons. It's made and sold only in Denver! They were serving up an old fashioned cocktail (totally my fav!) along with recipes for their peach tea.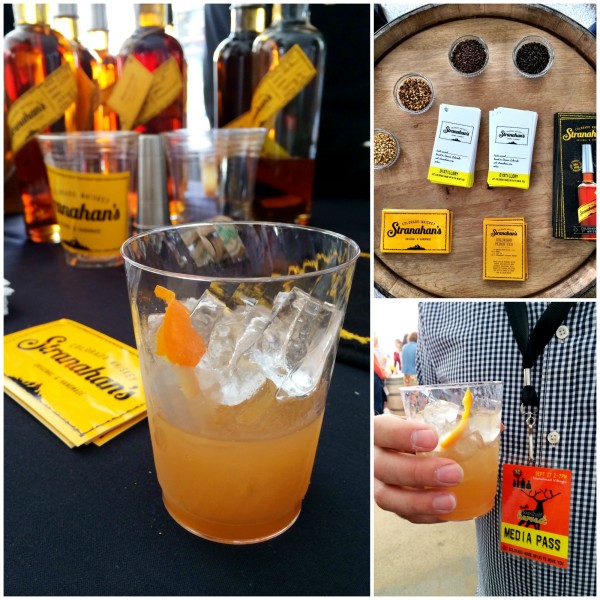 Next up, Breckenridge Distillery. Normally, I am a big fan of Breckenridge's bourbon. But for some reason, the drink they served was super sugary and slightly bitter. However, I will give them points for a pretty pink cocktail.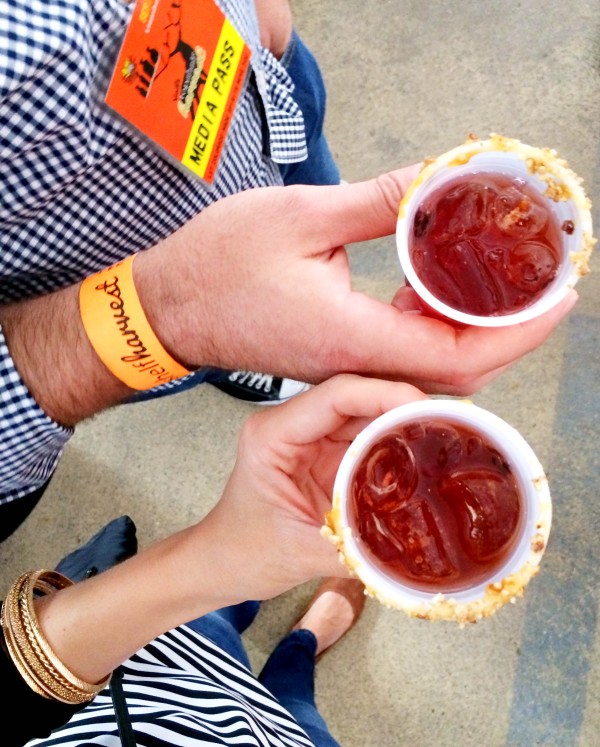 With our bellies growling, we made a pit stop at the Tavern-on-the-Square table for some bacon-wrapped pork belly topped with quail egg over cheddar grits, and drizzled with bourbon syrup!!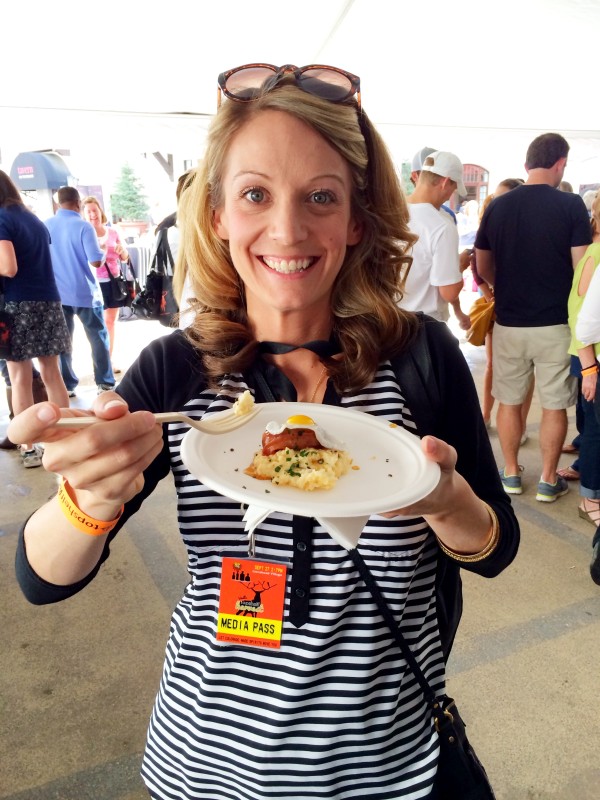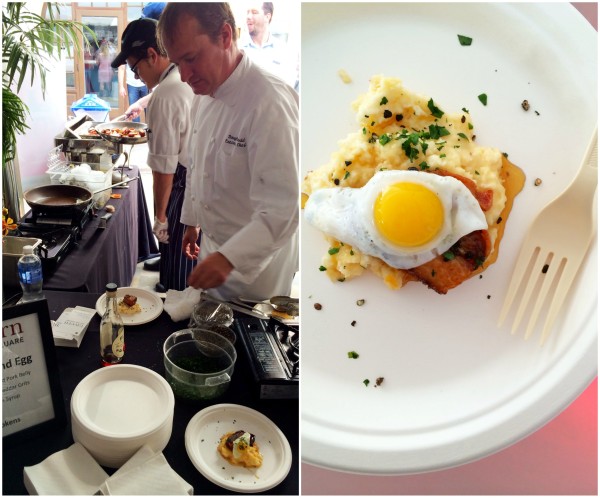 After wiping our plates clean, we stopped by my favorite pizza place in the mountains, Blue Moose Pizza. They were serving up mushroom truffle pizza that I may or may not have had two…maybe three slices!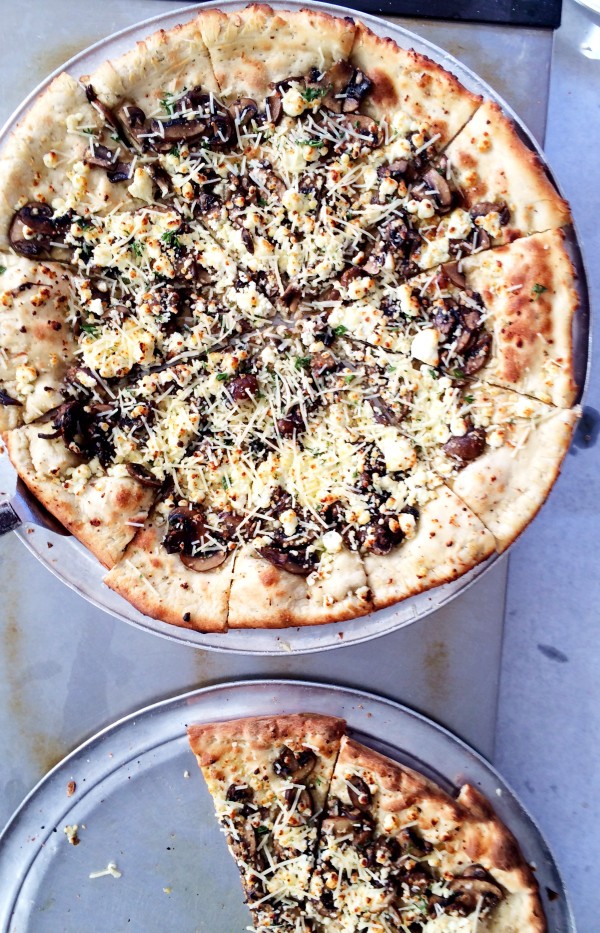 To wash down all of those delicious treats, we stopped by KJ Wood Distillers for a little raspberry infused white whiskey. And not far from the giggle juice table, we caught a whiff of the Vail Chophouse serving up veal grostl with crispy new potatoes topped with fresh caraway slaw.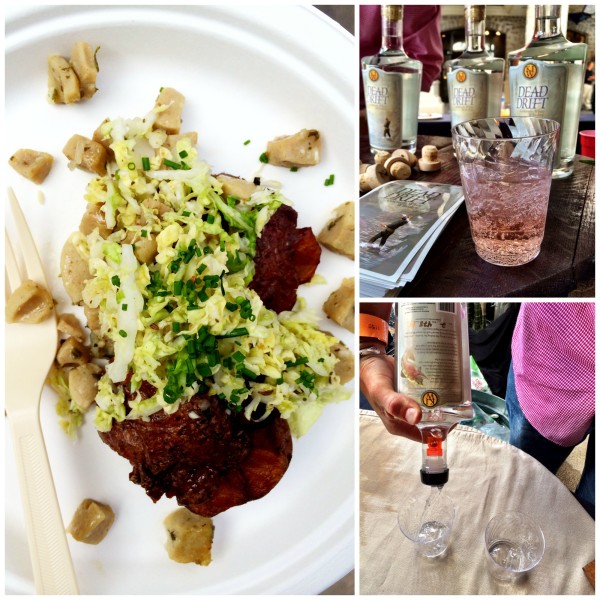 We stopped by Tavern on the Gore and saw they were shucking oysters. The executive chef asked if we would like one and we told him the whole saga about how we got food poisoning when we were in Paris. Well, he said he would guarantee that we would not get food poisoning, and handed us an oyster covered with pistachio foam. Verdict? These oysters were off the charts. And for the record, zero food poisoning!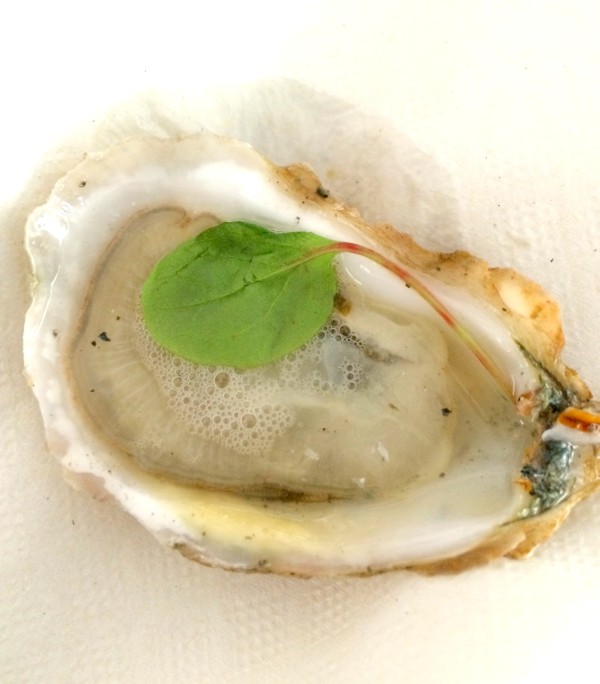 To round out the night, we sipped absinthe from Overland Distillery and shared a plate of  ribs from my favorite BBQ in town, Moe's. For the record, absinthe and ribs should totally be a thing. Of course the piece de resistance, the orange pomegranate cheesecake from Mountain Cupcake!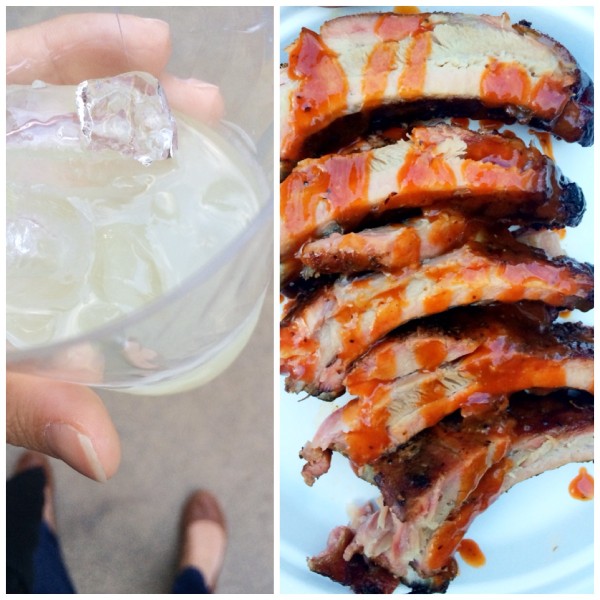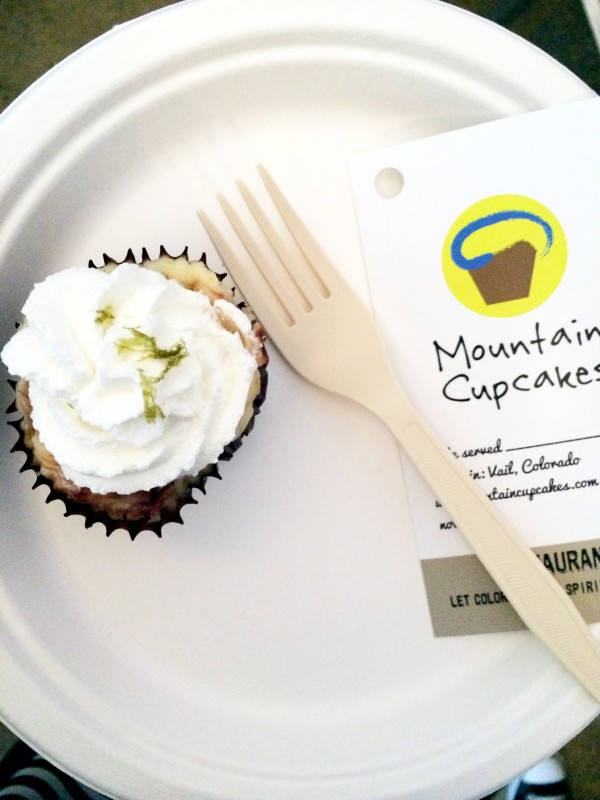 A big thanks to Vail Valley Events for hosting Mr. B and I! Looking forward to next year Top Shelf Harvest next year. After all, it's the cat's meow!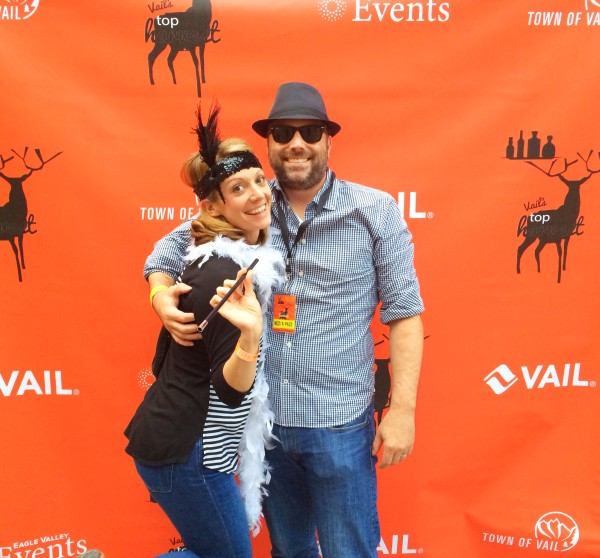 **For a complete list of vendors, please visit www.topshelfharvestvail.com or like them on Facebook!**