chicken andouille brats with hatch chiles and avocado crema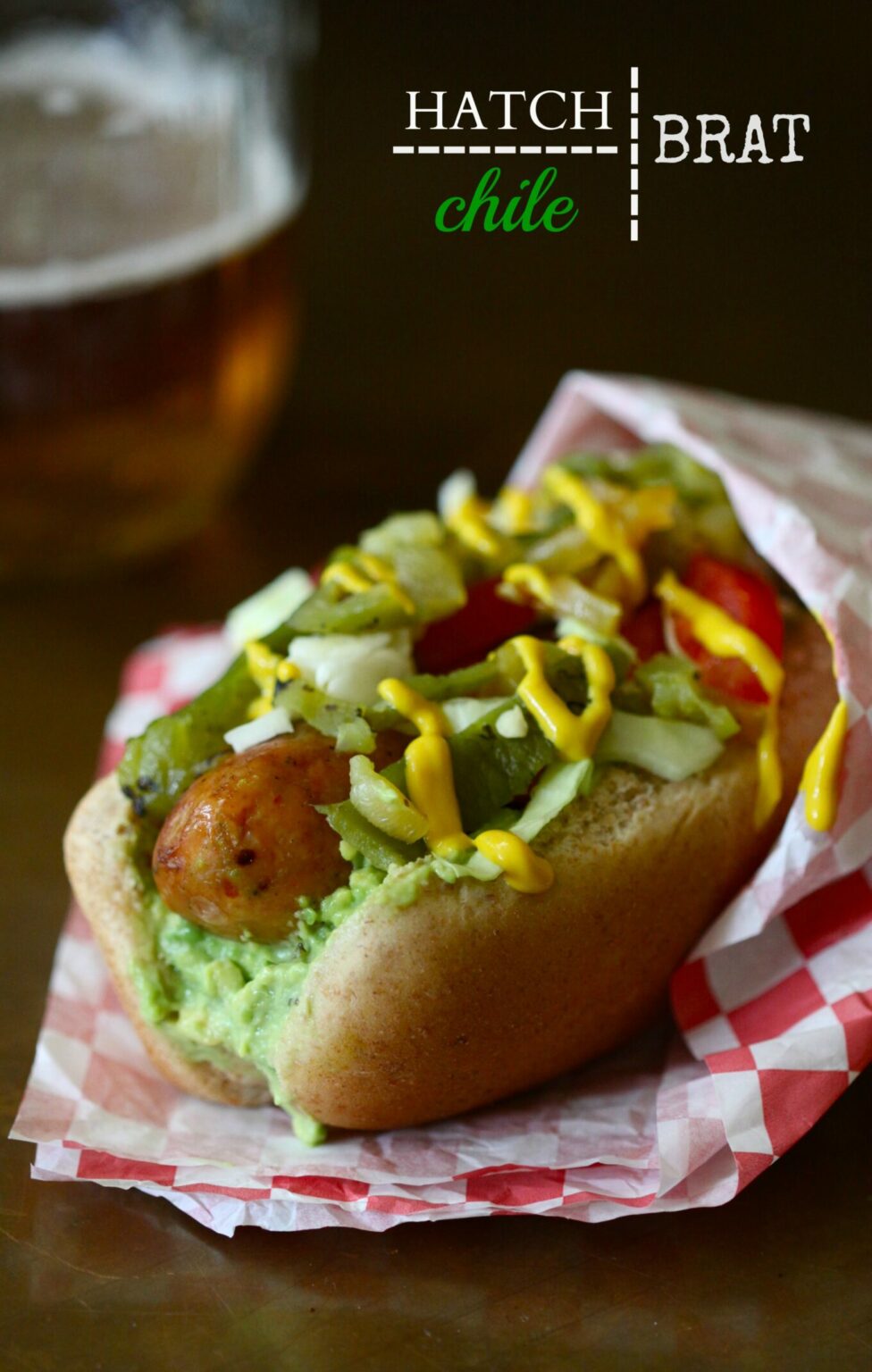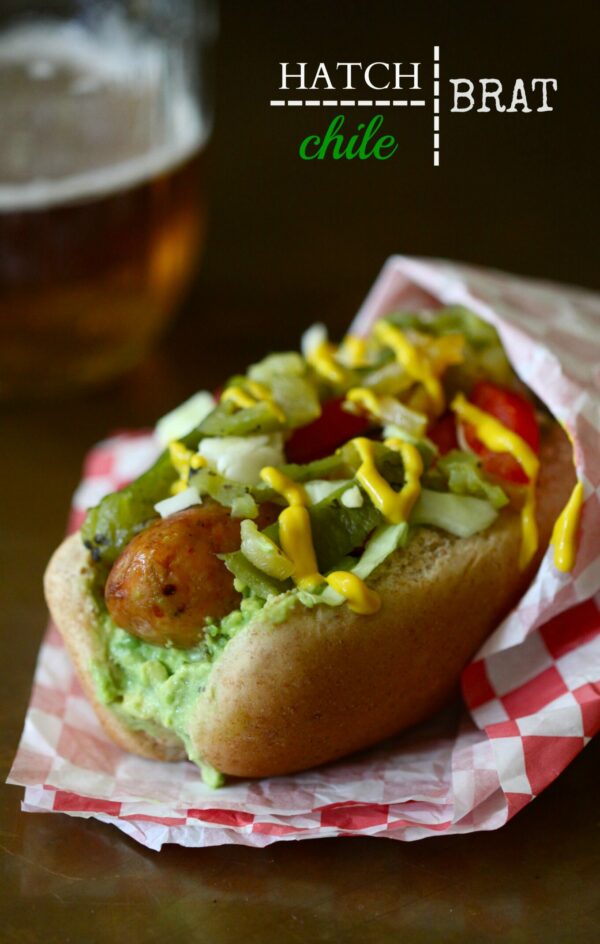 Black pavement. Folding tables. Car hatches. Flags flying.
Cold beer. Koozies. Hot grill. Sizzling sausages.
Family. Friends. Laughter. Cheers.
Purple. Wildcat. Football.
Who's ready?
Friday is kick-off day of the 2013 Kansas State Wildcats football season. To say that I am super-Popeye-fist-pumped excited about watching my Kitties take the field would be an understatement. Mr. B and I are traveling back to watch this collegiate "Friday Night Lights" game in person. This where I start break dancing into the running man/Carlton. It's a new move I started called the "Carltoning." You should try it sometime.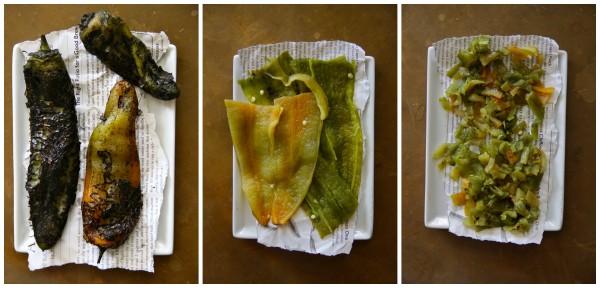 We are both excited to get back to Manhattan, Kansas (a.k.a. The Little Apple) to see family, friends, and do a little bit of tailgating. Which means fall will officially be here, in my head at least. I don't care if it's 96 degrees outside, I want to wear my cute boots and scarves to the game!! Of course beside going to the game, we do have a little business to attend to while we are in town. But more details about that later.
So, let's talk tailgate food. What are some of your favorites to serve or eat? Chili is probably one of my favs because you make a big ol' batch that can feed an army. But second fav is definitely the brat. You can't go wrong with a delicious, grilled to perfection, juicy brat. I'm getting hungry just thinking about it. Even though I love the mustard and ketchup kind of route for toppings, I figured we should up our game a little.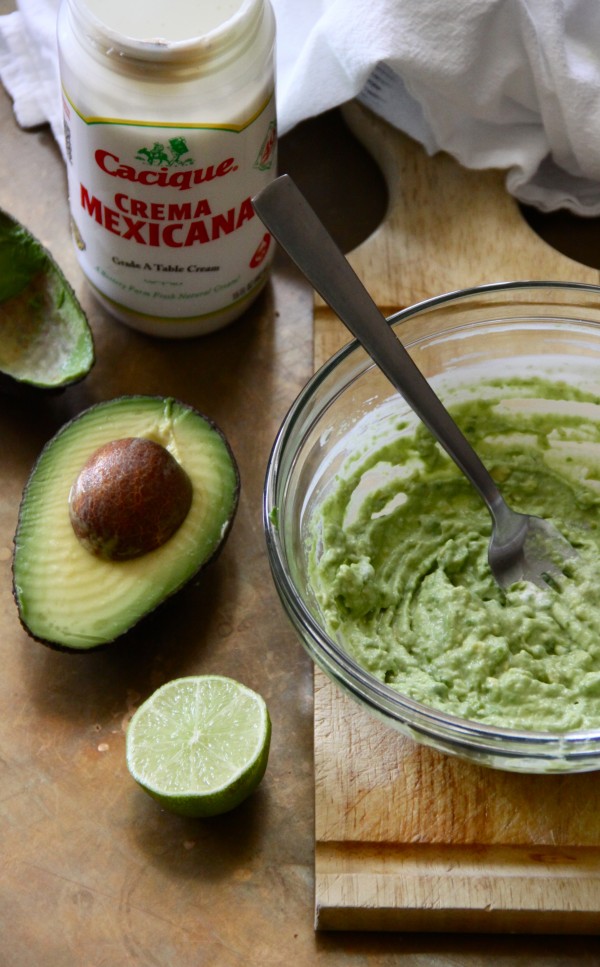 Hatch chilies are everywhere right now. It's like Colorado's savory version of a lemonade stand so you kind of feel bad not buying some when you drive by. I picked up some the other week at the farmers market and instantly knew what I was going to make…..errrrr top. With football season soon to be in full swing, I was craving tailgate food. Obvi.
What better way to eat a brat then one topped with Napa cabbage, tomatoes, yellow mustard, and hatch chilies? I rest my case.
Now, everyone, KKKKKKKKKK, SSSSSSSSSSSSSS, UUUUUUUUUUU, Wildcats!! Go State!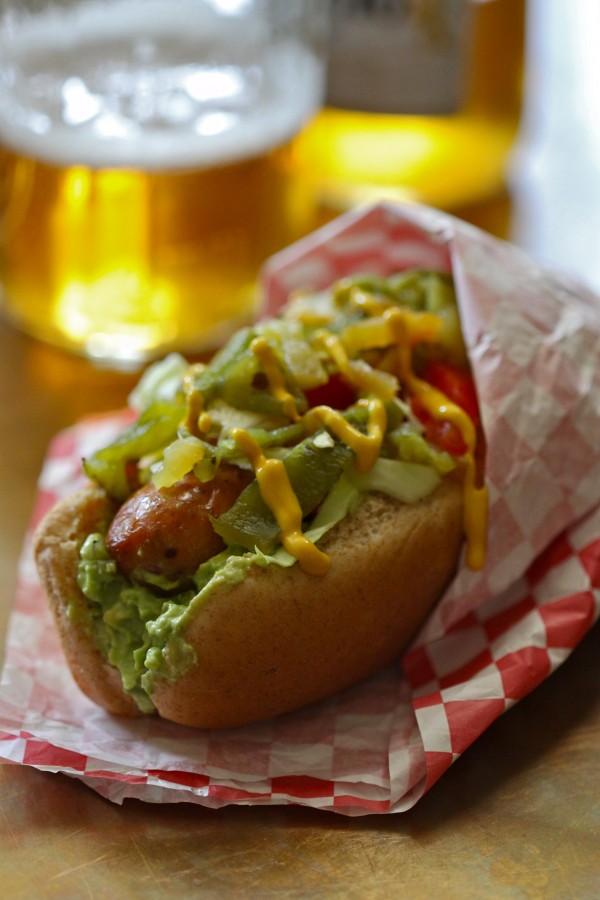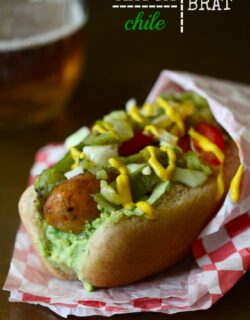 Chicken Andouille Brats with Hatch Chiles and Avocado Crema
Ingredients:
1 package precooked chicken andouille brats
4 whole wheat hot dog buns
1 cup hatch chilies, cleaned, deseeded, chopped
1 cup Napa cabbage, sliced
Yellow mustard, garnish
for the avocado crema:
2 avocados
2 tablespoons mexican crema
1 tablespoon green enchilada sauce
salt and pepper (to taste)
Directions:
Preheat a skillet to medium-high heat. Cook brats according to package instructions. Set aside once cooked. Take a bun and spread a big spoonful of the avocado crema on the bottom and sides. Add the brat. Begin adding your toppings. Wash it down with a big BEER!
for the avocado crema:
Mix ingredients in a bowl. Store in fridge until ready to use.
All images and text ©