Cider Doughnuts with Tahini Chocolate Bourbon Glaze
Cider Doughnuts with Tahini Chocolate Bourbon Glaze are the perfect fall treat! Fluffy baked apple cider doughnuts covered in a decadent glaze. You'll want one or three!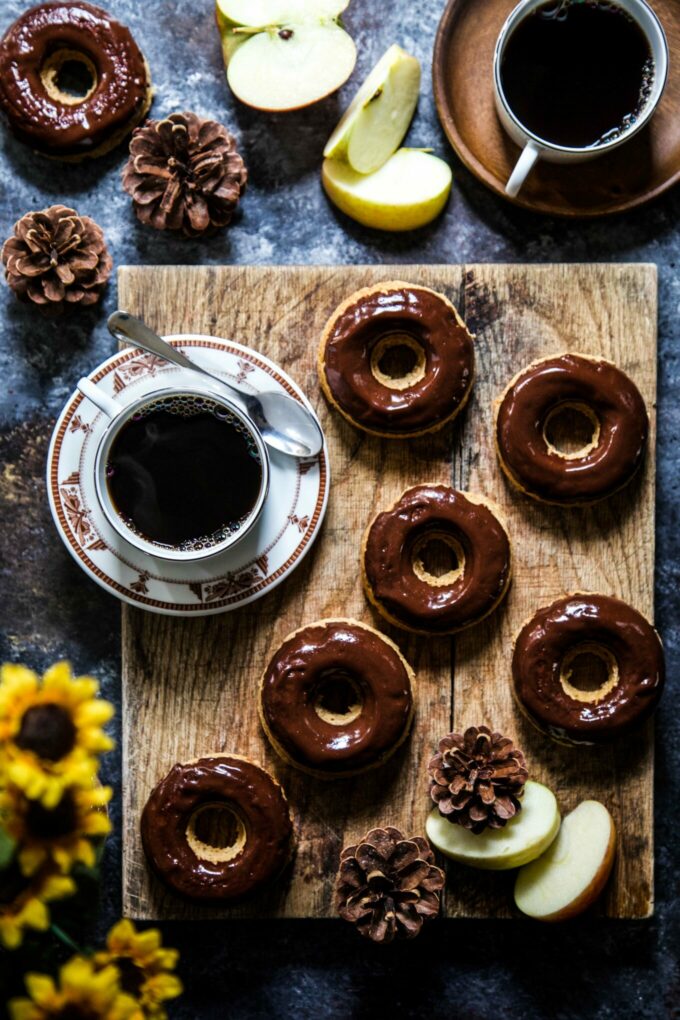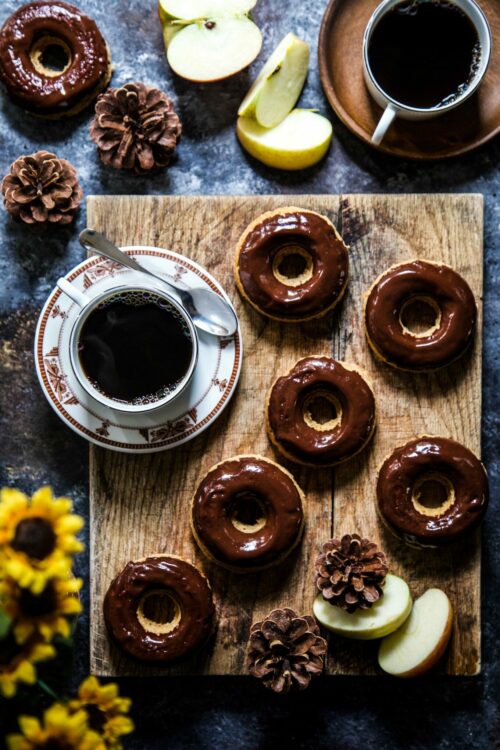 Well, that went by fast.
DOH.
I didn't realize it's been over a year and a half since I posted a recipe for a doughnut. GOOD LORD. Clearly I have zero manners! Would y'all forgive? Or are you Gucci because I've been giving you an obscene amount of savory recipes to keep you distracted?
Also, did you like that I just dropped the word "Gucci" like a total millennial? Did I do it right? Truth: I am slightly obsessed with saying it and it drives Mr. B bonkers. You guys would tell me if it's kosher for a 34 year-old gal to drop the word Gucci, right?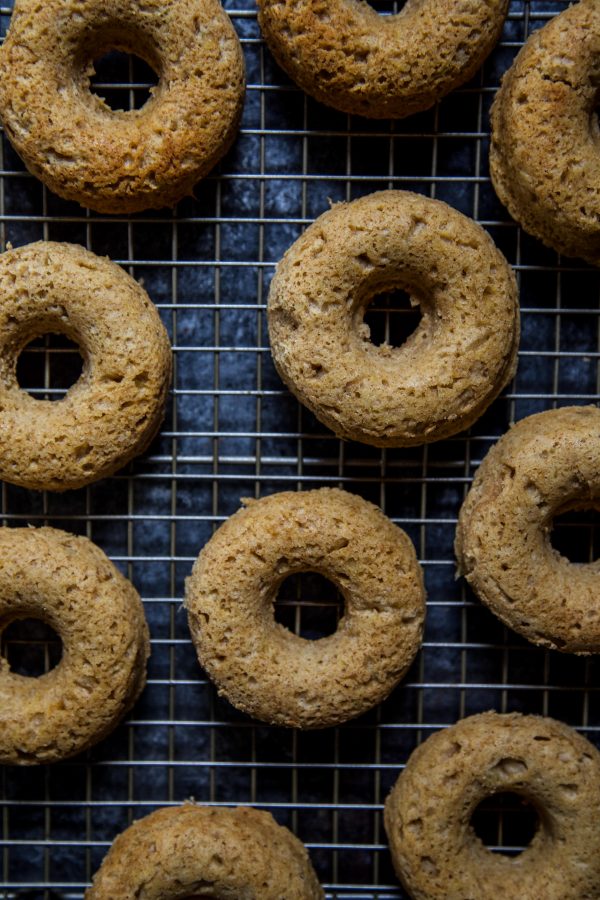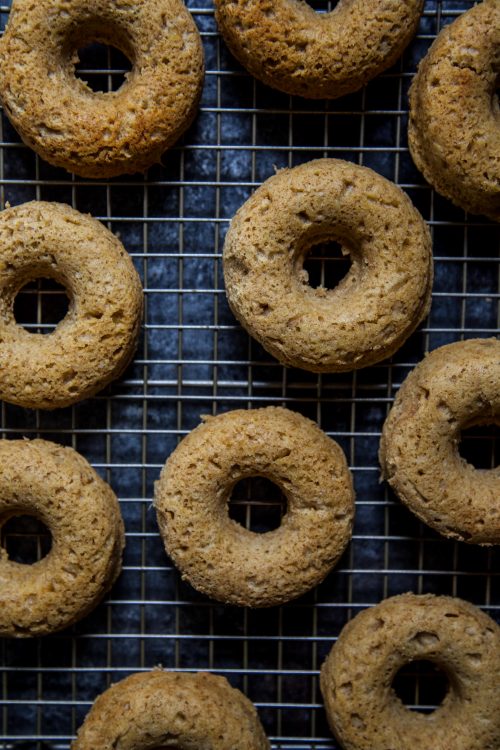 While I contemplate whether or not to keep up with the millennial status quo, I will give you guys a topic to discuss: is a baked doughnut actually a doughnut? There are some pure doughnut enthusiasts out there who rather punch a puppy than eat a non-fried doughnut. I feel ya, but I don't think these folks are making doughnuts at home.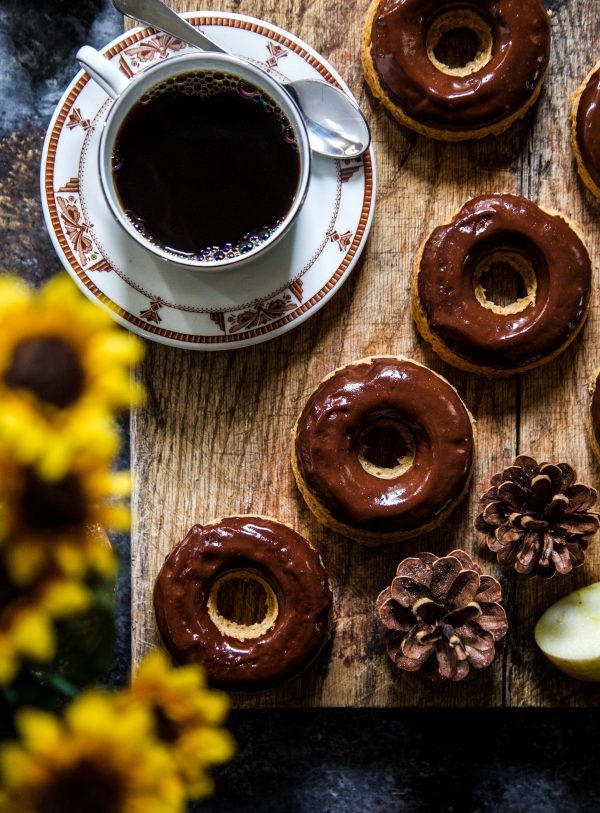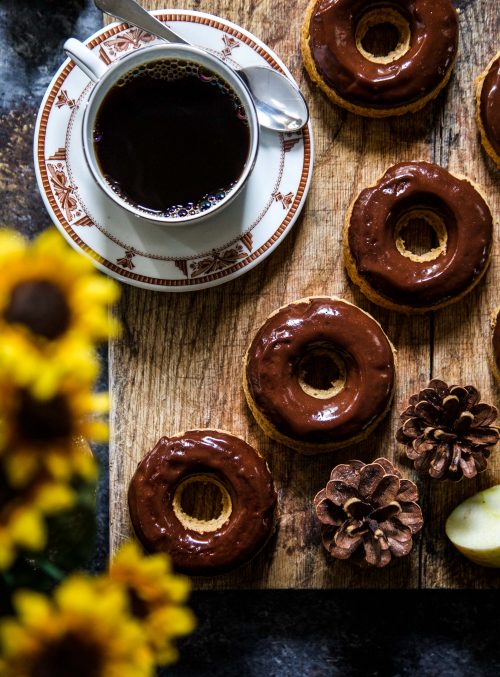 One of the main reasons I ventured into the baked doughnut world is not for my health, it's because I don't want to deal with oil flying up into the innards of my kitchen. Ya feel me? I would much rather mix the batter, pour it into a doughnut pan, bake, and repeat. So much easier! I can feel my OCD self clapping away.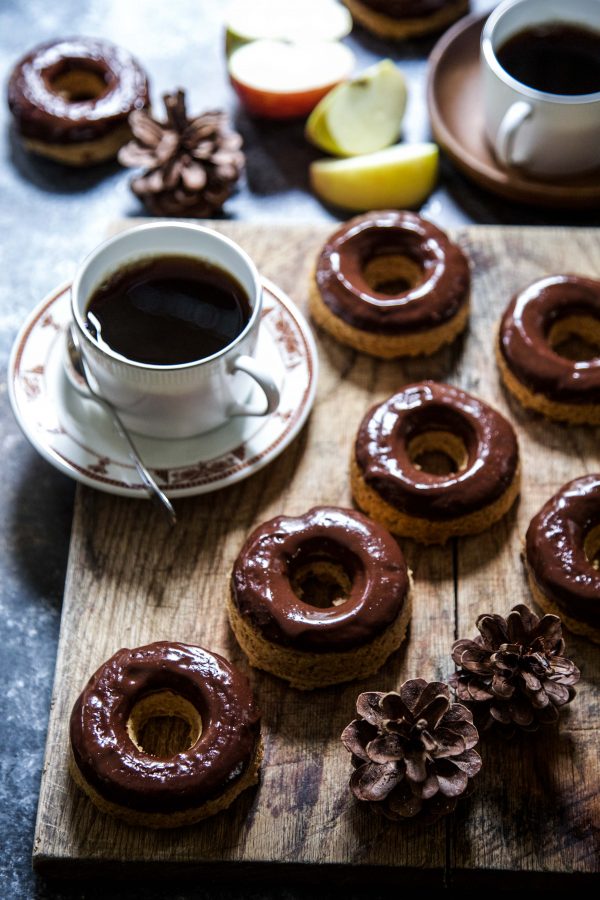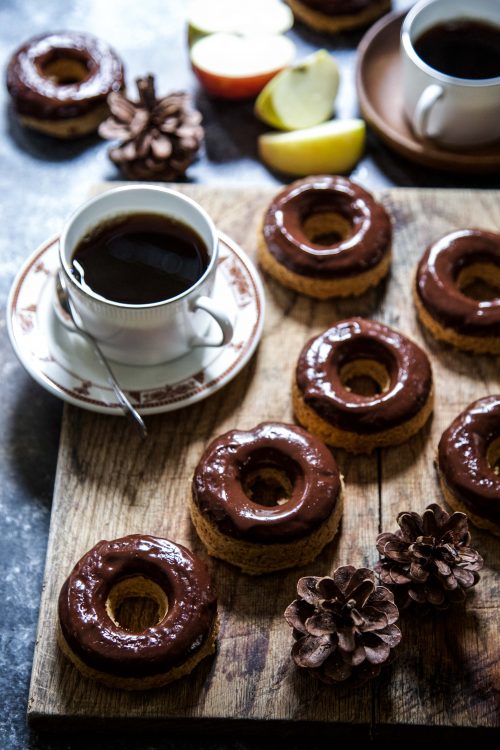 Anyways, if you need some reassurance that baked doughnuts are the way to go try making these Cider Doughnuts with Tahini Chocolate Bourbon Glaze. Tis' the season for cider everything so jump on the band wagon. Plus, the glaze is killer. Tahini, chocolate, and bourbon? What more could a girl want?
So, are we Gucci on the doughnut draught? Word.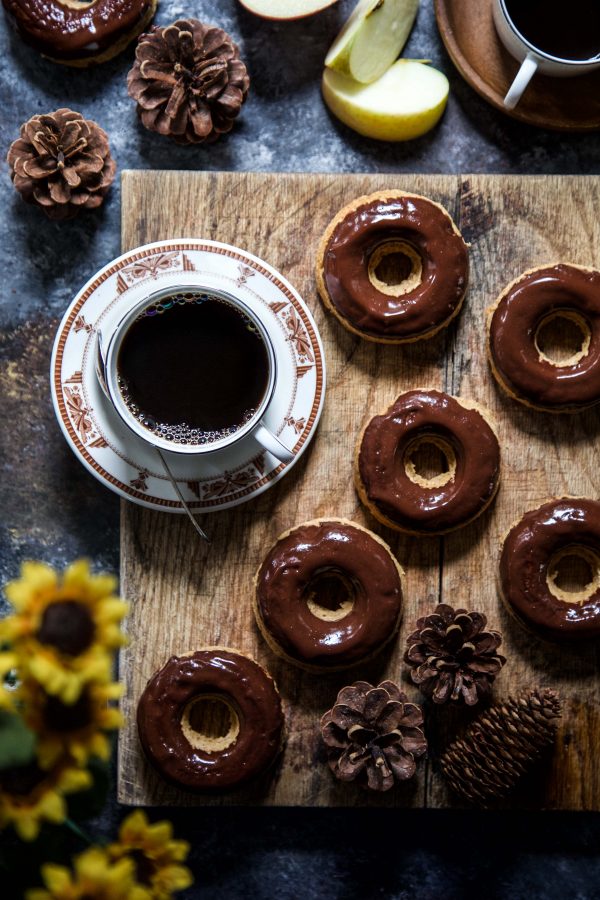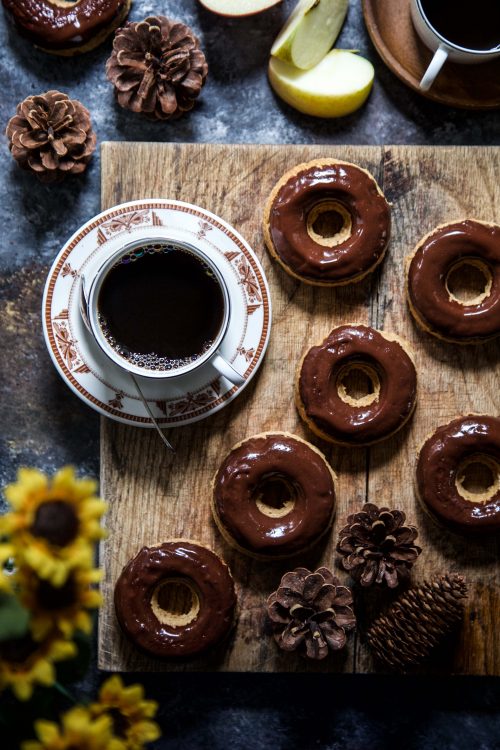 Cider Doughnuts with Tahini Chocolate Bourbon Glaze
Ingredients:
3/4 cup apple cider
2 medium apples, diced
1 3/4 cups all-purpose flour
1 tsp baking powder
1/2 tsp baking soda
1/2 tsp ground cinnamon
1/2 tsp ground nutmeg
1/2 tsp kosher salt
1/2 cup granulated sugar
1/3 cup plain Greek yogurt
3 tbsp vegetable oil
1 large egg
1/2 cup dark chocolate chips
2 tbsp tahini
1 tbsp maple syrup
1 tbsp bourbon
plus water for mixing glaze
Directions:
Preheat oven to 350 degrees.
In a Dutch oven combine apple cider and chopped apples. Bring the pot to medium-high heat, cover, and continue to cook for about 10 minutes. I would check around the 7 minute mark to stir to make sure nothing is burning. After 10 minutes remove the lid and cook uncovered for about a minute. Remove the pot from the heat and allow the apples to cool completely. Once cooled add the apples to a blender and process until smooth.
Next, in a large mixing bowl combine flour, baking powder, baking soda, cinnamon, nutmeg, and salt. In another large mixing bowl combine apple mixture, sugar, yogurt, vegetable oil, and egg. Once combined add the wet ingredients to the dry ingredients. Stir until everything is well combined.
Spray two 6-cavity doughnut pans with non-stick cooking spray. Spoon the batter into each cavity filling only 3/4 of the way full. Bake the doughnuts for about 10 to 12 minutes or until golden brown. Remove them from the oven and place on a wire rack to cool before glazing.
To make the glaze, melt chocolate chips on high in microwave. Once melted add in the tahini, maple syrup, and bourbon. Keep stirring. The glaze will become thick and thats okay. This is where you add a teaspoon of water to the glaze mixture until it's glossy. Spread the glaze over the doughnuts and then dig in!!
adapted from Cooking Light
All images and text ©