Citrus-Marinated Cuban Steak Tacos
Citrus-Marinated Cuban Steak Tacos are an easy and delicious meal! Flank steak marinated with lime and orange juice, fresh oregano, cumin, and garlic make for scrumptious tacos any night of the week!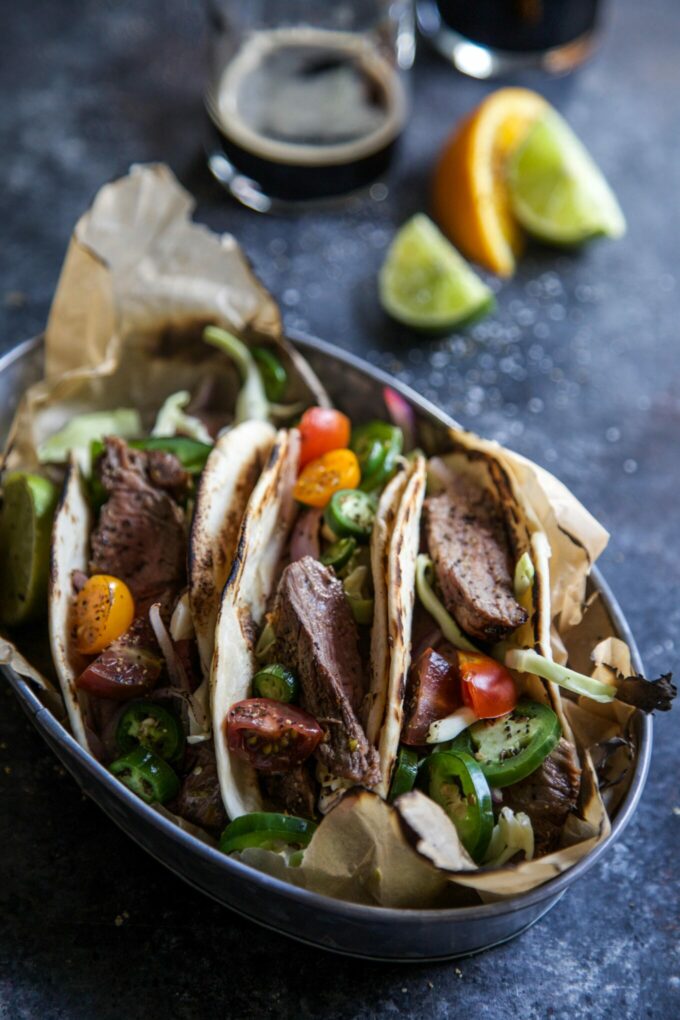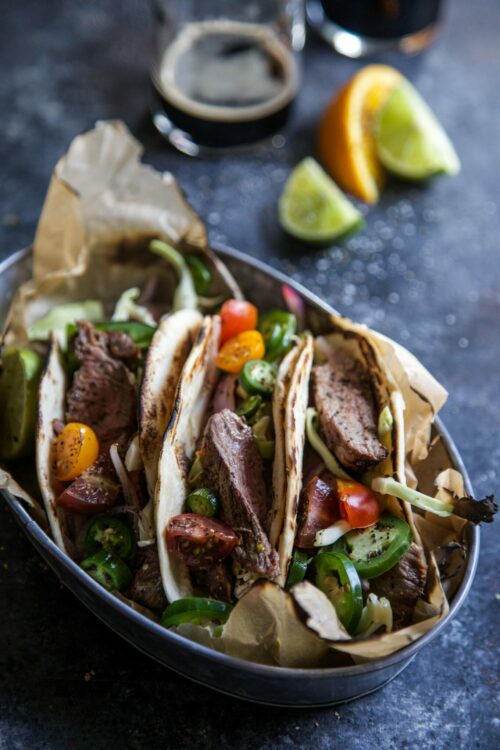 Black Sails.
Have you heard of this epic TV show? GAH! It's soooooooooo flipping good. I wait in anticipation all day to watch the sexy Captain Flint appear on the TV screen. I practically feel like a fan girl. Ladies if you watch Outlander this guy will give Jamie a run for his Scottish kilt.
In case you haven't seen this show, it's about how pirates took over Nassau in the early 1700's. The show is full of sword fights, treasure hunting, and well, those awkward love scenes. The writing is witty, historical, and you basically want to raise the Jolly Roger flag and join the pirate fight against the British. YARRR!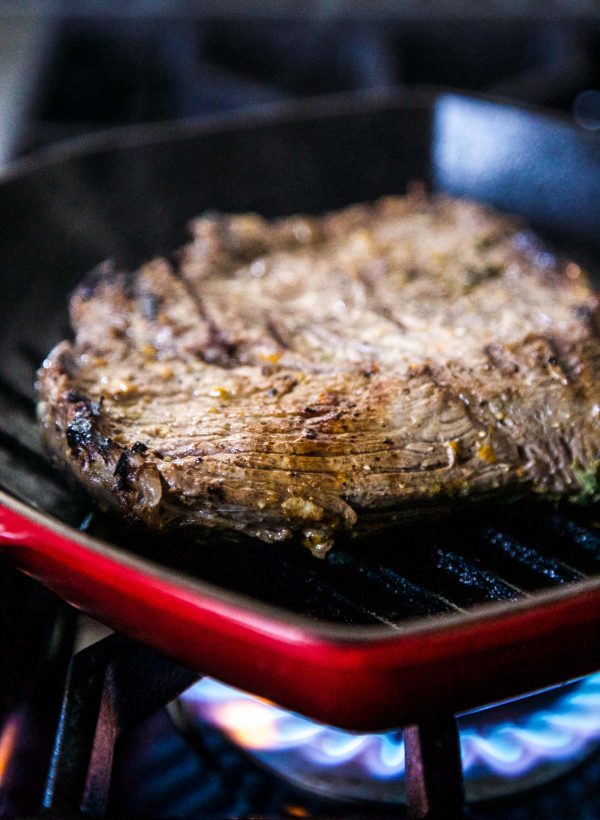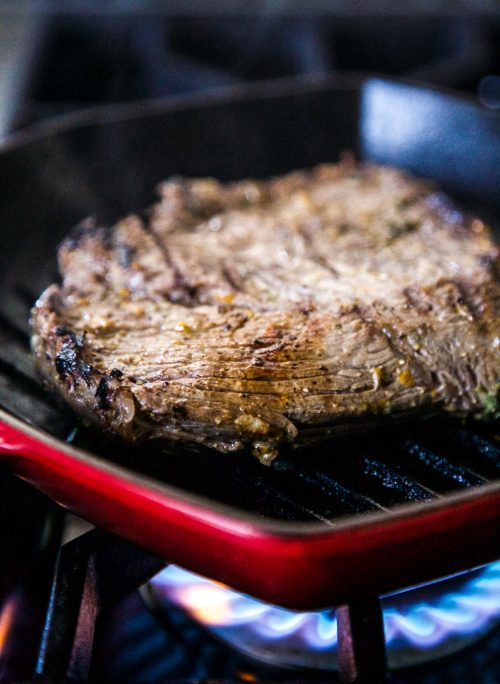 But I must warn you. You will need some food substance while watching this riveting show and I can't think of a better meal to make than these Citrus-Marinated Cuban Steak Tacos. Flank steak mixed with lime and orange juice, fresh oregano, garlic, and cumin. Throw all the ingredients into a Ziploc bag, wait ever so patiently as the marinade soaks into the juicy steak, and then fire up the grill!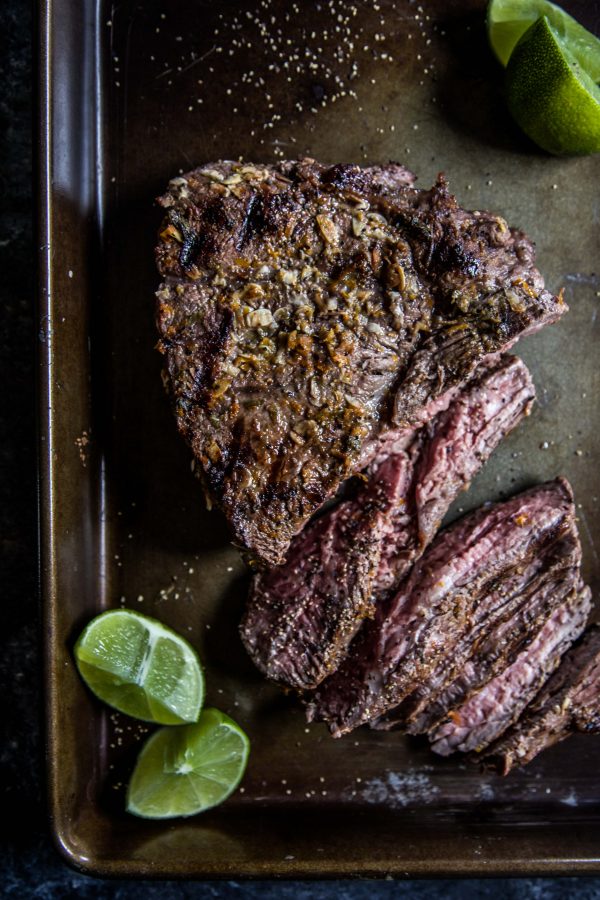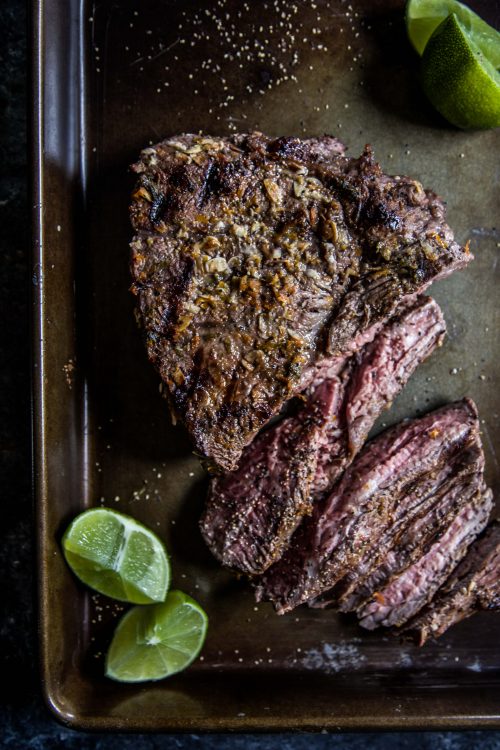 I suggest waiting at least 24 hours to allow the marinade to soak in, but if you need these steaks quick-fast-and-in-a-hurry  so you can watch pirates, 30 minutes in the fridge will do. Just don't forget the toppings! Fresh Napa cabbage, grilled peppers, jalapenos, and avocado make these tacos an 11/10 situation.
I might have to make an extra taco for Captain Flint.
Wait.
Is that awkward?
Yar.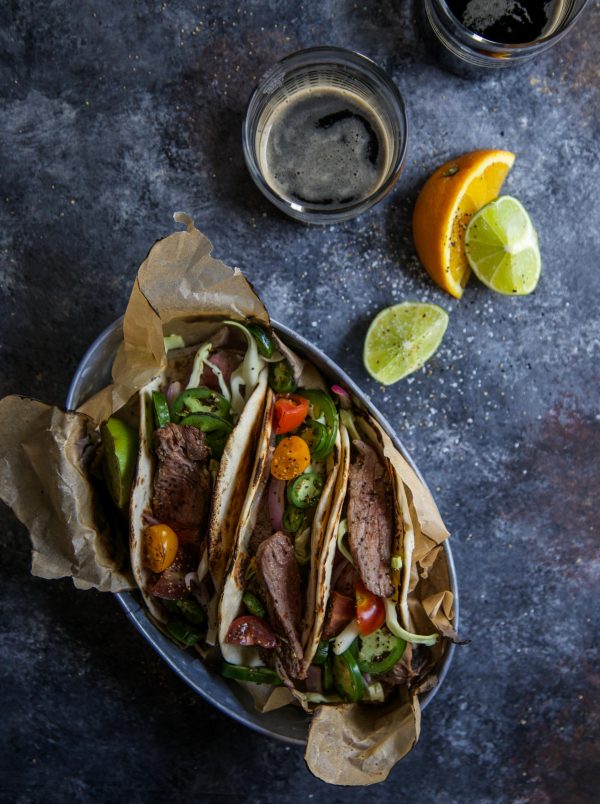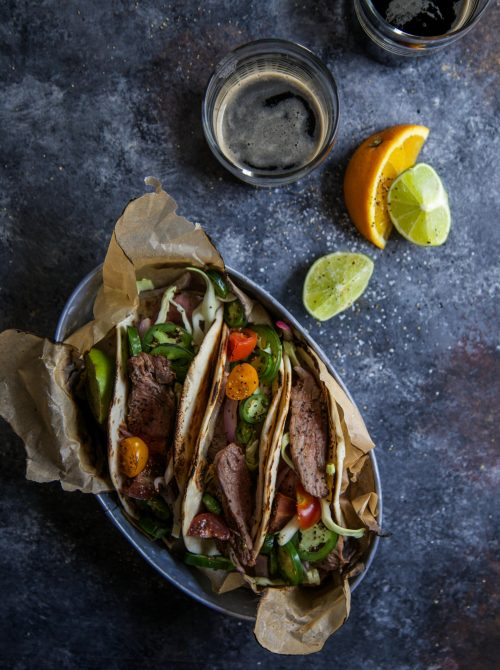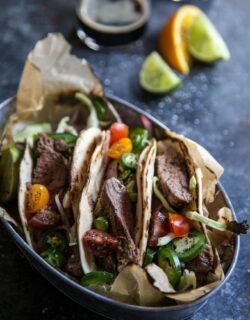 Citrus-Marinated Cuban Steak Tacos
Ingredients:
2 lbs flank steak
2 tsp lime zest
2 tbsp lime juice
1 tsp orange zest
2 tbsp orange juice
3 tbsp olive oil
3 garlic cloves, minced
2 tbsp fresh chopped oregano
1 tbsp cumin
salt and pepper to taste
Flour tortillas
Napa cabbage sliced thinly, for garnish
Jalapenos, for garnish
Pico de gallo, for garnish
Avocado, for garnish
Sour cream, for garnish
Directions:
In a large Ziploc bag, add the flank steak, lime zest, lime juice, orange zest, orange juice, olive oil, garlic, oregano, cumin, salt, and pepper. Close the bag and move the marinade mixture around making sure the steak is well covered. Place the bag in the fridge and let the steak marinate for at least 30 minutes to overnight for better results.
Once the steak is ready to your liking, fire up a grill to medium high heat. Grill the steak for about five minutes on the first side, flip, and continue to grill for additional five minutes. Remove the steak from the grill and let it rest for 10 minutes before slicing. Once the steak is ready, slice on the bias into thinly sliced strips. Place a few strips into a tortilla and garnish with selected toppings!
All images and text ©