Easy Greek Shrimp & Grits
Easy Greek Shrimp & Grits are a tasty and delicious meal perfect for breakfast, lunch or dinner!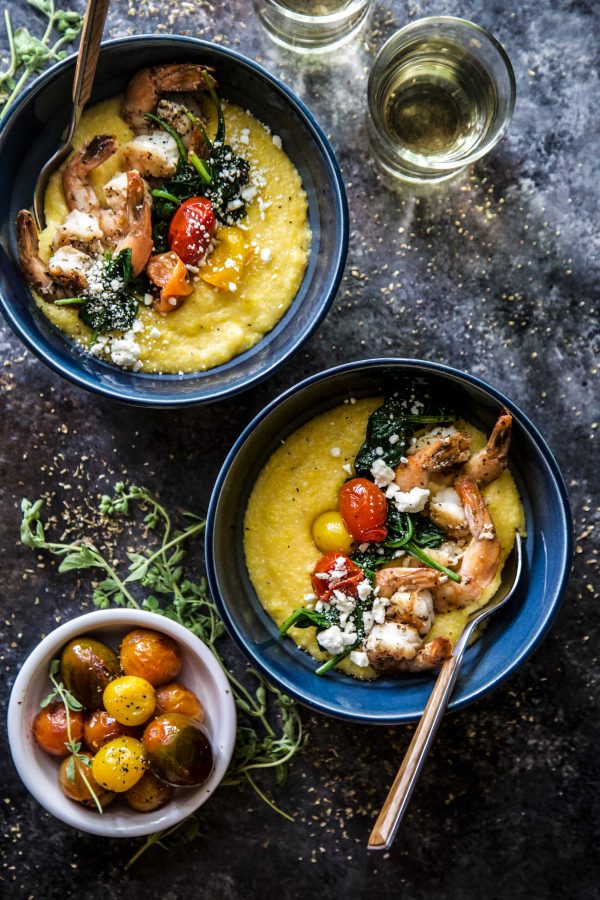 Truth: I made the weirdest casserole for dinner the other night.
It wasn't the anchovy mixed with fruity pebbles kind of weird. Okay, that combo is weird AF. It was more of a I don't know if this is a Mexican, American, or Whiskey Tango kind of casserole.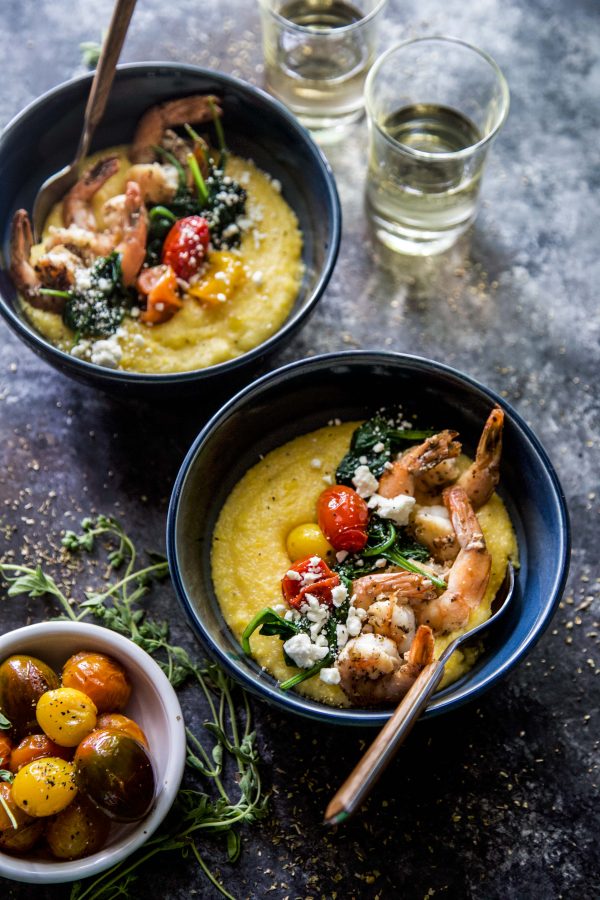 I looked at Mr. B as he was about to take a bite of the casserole and said, "I'm sorry." He looked confused and slightly concerned. "Why are you sorry?", he asked. I paused for a second and burped out, "I just ran out of ideas. I think the casserole is supposed to be a taco cheeseburger theme with a sprinkle of tater tots on top. I honestly don't have a clue what the hell it is."
Being a supportive husband he looked at me and said, "You of all people have the right to run out of dinner ideas. " He then took a bite and gently asked, "Do you have any mustard?"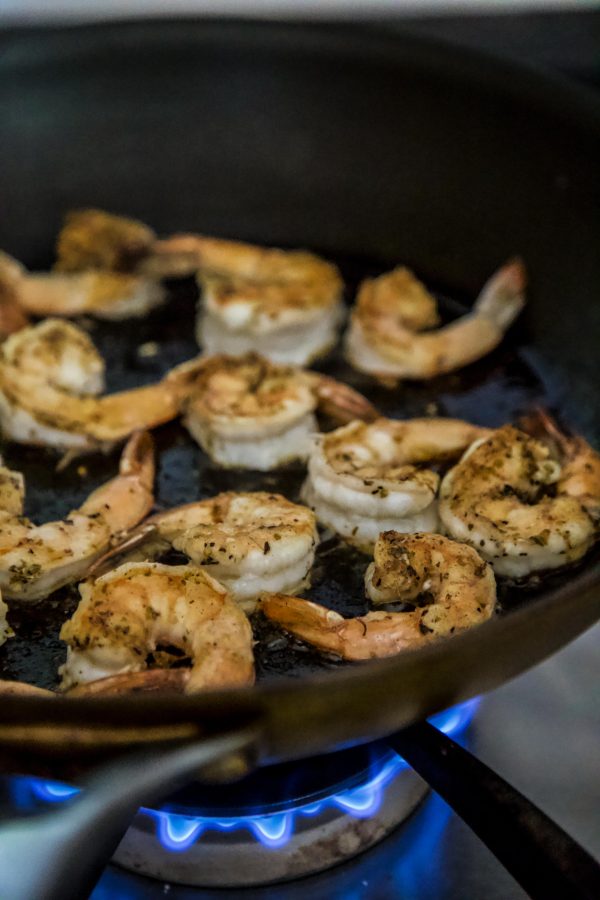 The moral of this story is, yes, even food bloggers can run out of dinner ideas. Although having a pregnant brain really doesn't help. BUT! Honestly the thought of making dinner makes me want to pull my eyeballs out. Lately it's been sounding like such a chore which is why I am all about eating dishes that can be consumed for breakfast, lunch or dinner.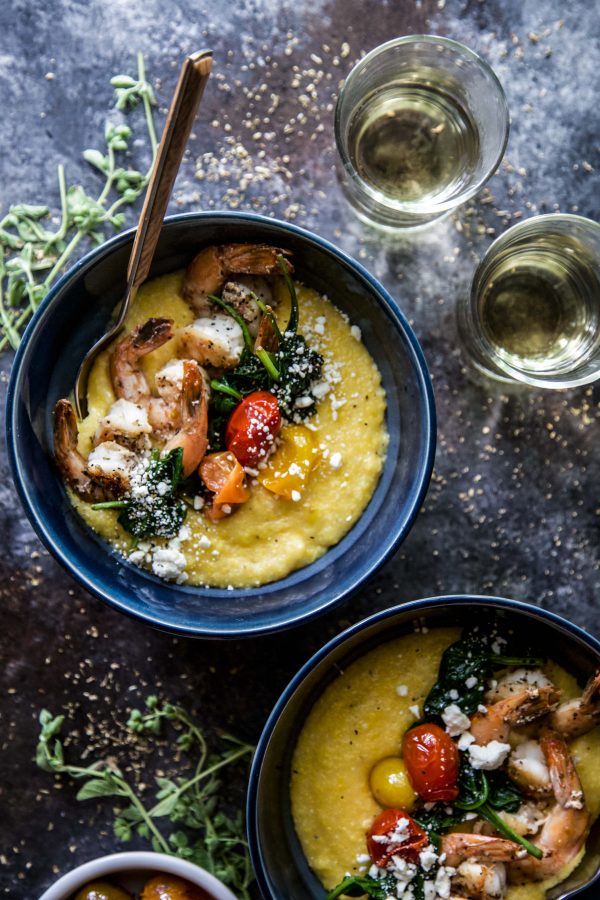 The other day I was craving brunch specifically biscuits and gravy and this got me thinking. What other fun brunch items can I make for dinner? Cue: light bulb. Meet a new go-to, Easy Greek Shrimp & Grits. Just a few simple twists like oregano shrimp, roasted tomatoes, feta, and olives is all you need to jazz up this brunch special. 
Just don't put mustard on it, okay?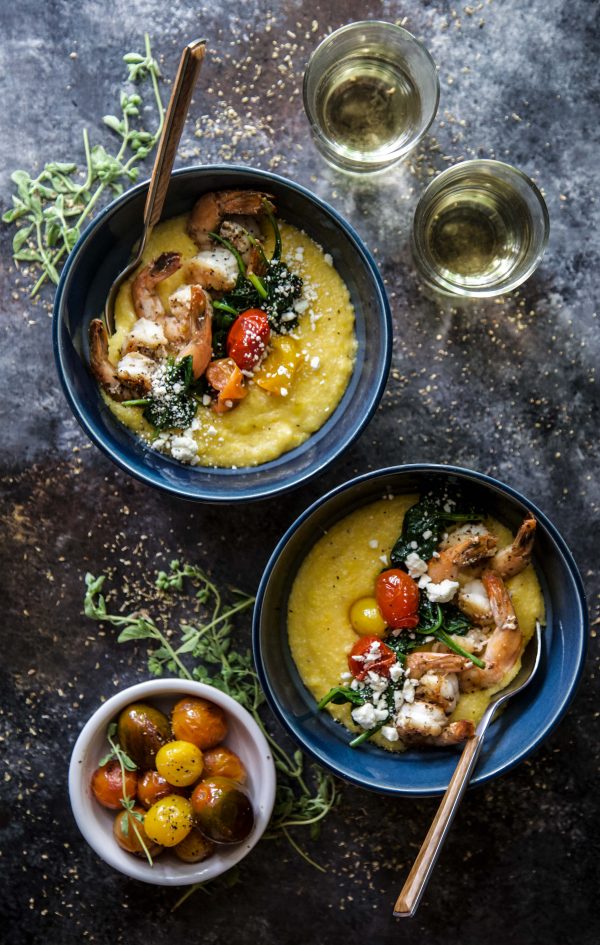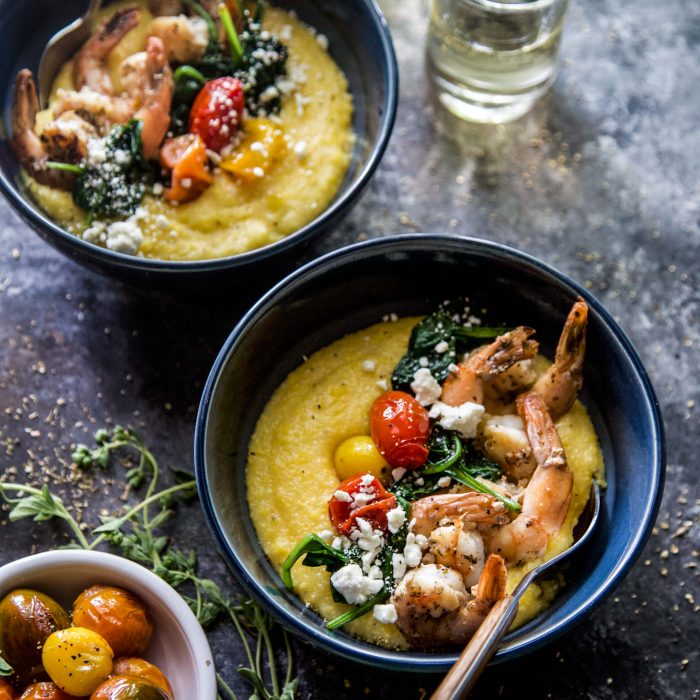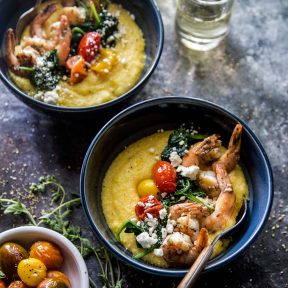 Easy Greek Shrimp & Grits
Easy Greek Shrimp & Grits are a tasty and delicious meal perfect for breakfast, lunch or dinner! 
Ingredients
4 tbsp olive oil, divided
2 tbsp red wine vinegar
2 garlic cloves, minced
1 tsp dried oregano
½ tsp red pepper flakes
salt and pepper to taste
2 pint cherry tomatoes
1 lb peeled, deveined shrimp
¼ cup kalamata olives, halved
4 cups fresh baby spinach
3 cups cooked polenta, for serving
cooked polenta, for serving
Instructions
Preheat an oven to 400 degrees. Spray a baking sheet with non-stick cooking spray.

In a medium bowl combine 3 tbsp olive oil, red wine vinegar, garlic, dried oregano, 1/2 tsp crushed red pepper flakes, salt and pepper.

Place the tomatoes, shrimp and olives on the prepared baking sheet. Drizzle the dressing on top and toss to combine. Bake the shrimp mixture for about 10 minutes or until cooked through and the tomatoes have blistered. Remove from the oven and set aside.

Meanwhile, preheat a skillet to medium-high heat and add 1 tbsp olive oil, spinach, salt and pepper. Saute the spinach until wilted about 3 to 4 minutes. Remove skillet from heat.

Take the polenta and divide it among four bowls. Top the polenta with shrimp, tomatoes, olives, and spinach. Garnish with feta and fresh oregano. Enjoy!
Did you make this recipe?
Please leave a comment below and share a photo on Instagram with the hashtag #thecuriousplate!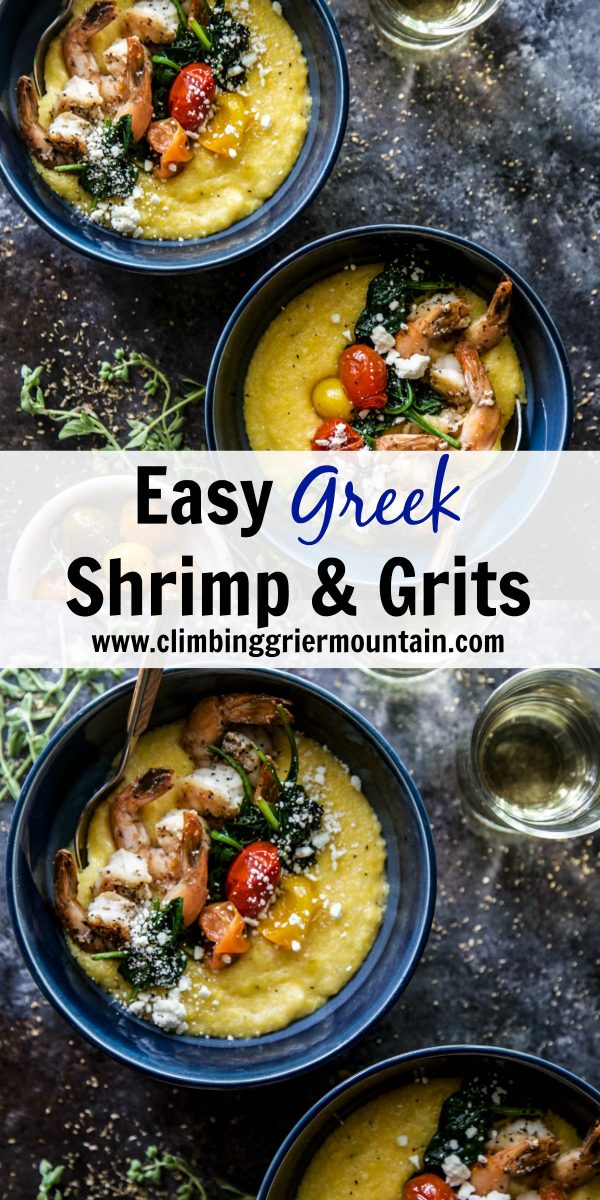 In conclusion, Easy Greek Shrimp & Grits offers a delightful fusion of Mediterranean and Southern flavors, uniting succulent shrimp with creamy Greek-inspired grits for a satisfying and flavor-packed meal that's sure to please your palate. Enjoy this delicious culinary adventure!