Filipino-Style Baked Chicken Wings
Filipino-Style Baked Chicken Wings are a tasty appetizer to serve at any occasion!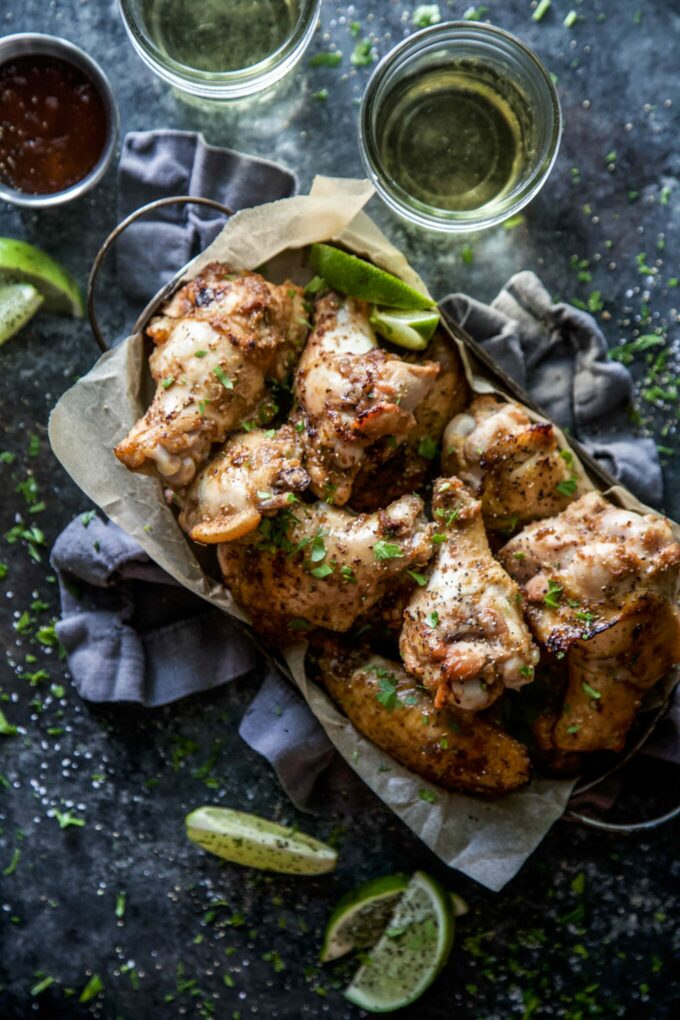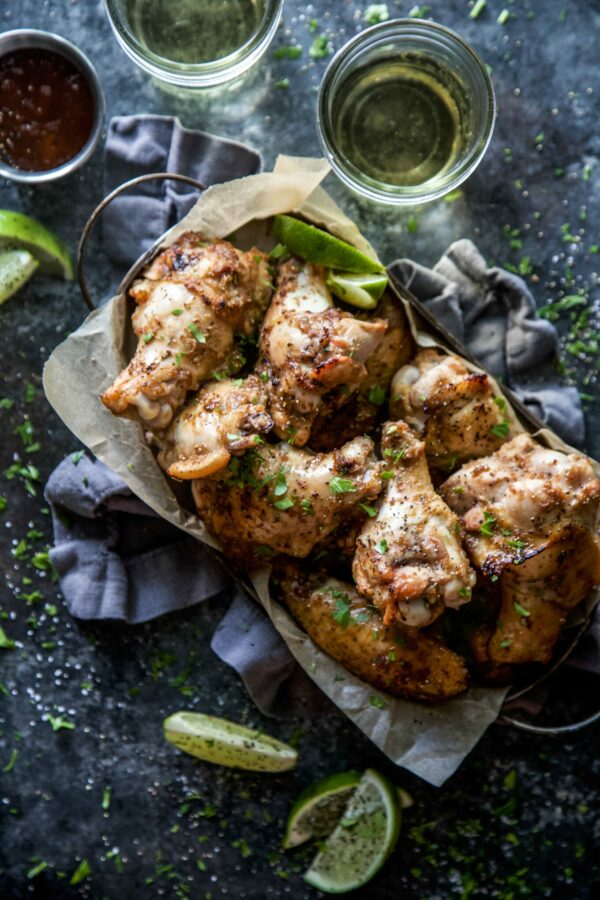 Hold up.
Can we take a moment to realize that August is burping up this week?
HOW????? Even though I have a ticking alarm clock in my belly, I still wonder what the hell I've done this year to make it go by so fast. Am I the only one?
I'm hoping this week while we are in Maine I can take a hawt second to reflect on this year before this baby arrives. I am so that person that gets caught up in seeing what I haven't done and forgetting what I've accomplished so far. Can I diagnose myself with a busy body disorder?
Anyway, I think taking a pause to relish what's happened thus far in 2019 is a good thing. Because as we float towards back-to-school stuff (ugh!!!) and football, my busy body gears want to fire back up. BUT! I am still going to hold onto summer for just a bit longer. There's still time rock out some delicious stuff.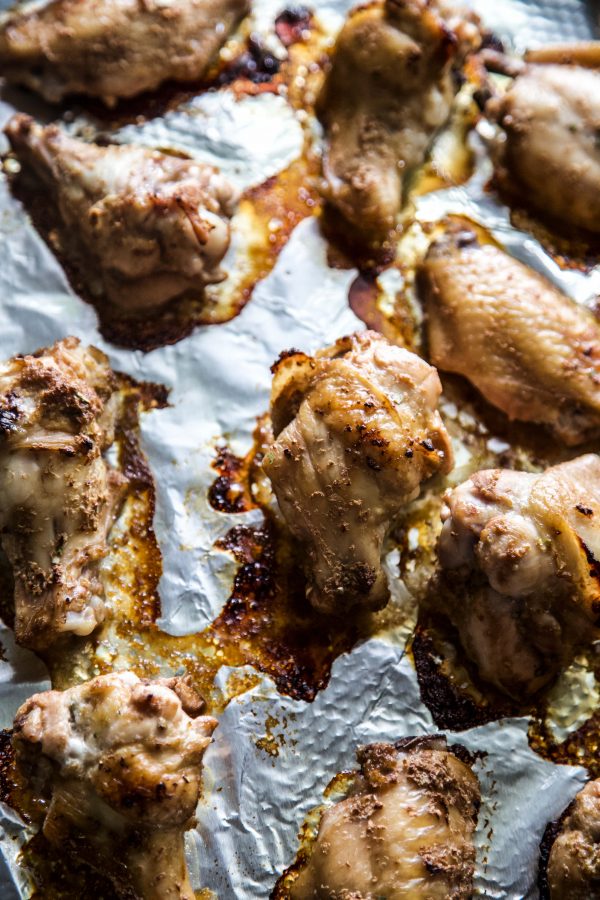 Tomatoes are slaying right now, herbs are fighting over your attention, and Filipino-Style Baked Chicken Wings are a great excuse to rally the crowd for another backyard feast. A simple marinade of onion, soy sauce, garlic and brown sugar is all it takes to make these wings an 11/ 10 situation.
I will say the longer the wings marinate the better they will taste. I'm talking like 24 hours. This is a good thing because in that 24 hours you can reflect on what the hell happened in 2019. It's a win-win.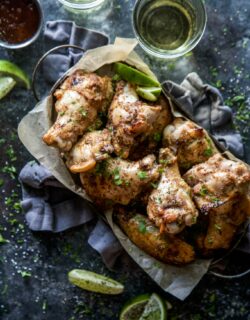 Filipino-Style Baked Chicken Wings
Ingredients:
1/2 yellow onion, chopped
1/2 cup distilled white vinegar
1/4 cup soy sauce
4 garlic cloves
1 tbsp brown sugar
2 dry baby leaves, crumbled
1/2 tsp ground pepper
1.5 lbs party wings
lime juice, for garnish
Directions:
In a food processor add the onion, vinegar, soy sauce, garlic, brown sugar, bay leaves and ground pepper. Pulse to combine.
Place the chicken wings in a large Ziploc bag. Pour the marinade over the wings and place in the fridge for at least 24 hours for optimal flavor.
Preheat an oven to 400 degrees. Line a baking sheet with foil and spray with non-stick cooking spray. Place the chicken wings on the baking sheet and cook for about 35 to 40 minutes.
Remove from oven and place on a serving dish and squeeze lime juice on top! Enjoy!
All images and text ©