Easy Grilled Pineapple Ricotta Cake
Easy Grilled Pineapple Ricotta Cake is a fun cake to serve for breakfast or dessert. Fluffy, easy to prepare and of full juicy pineapple.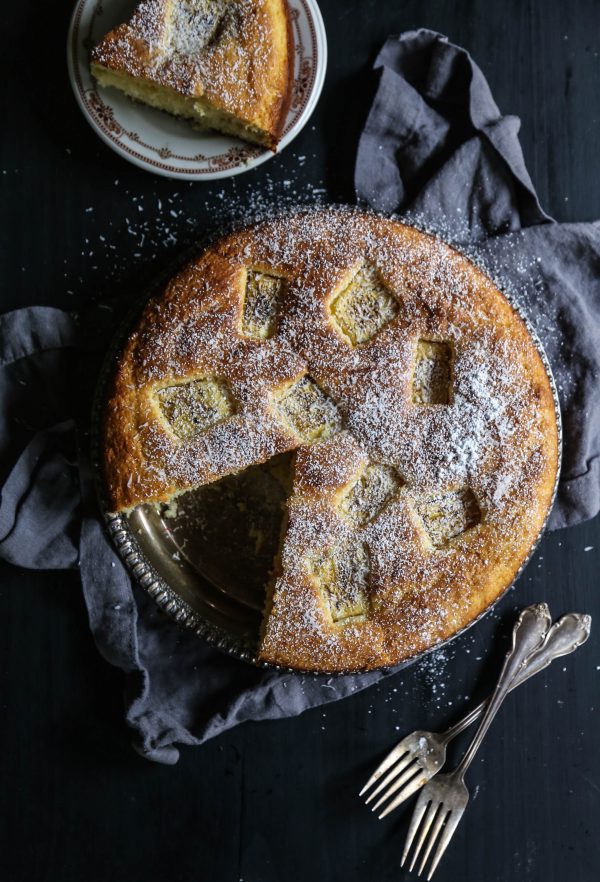 I am counting down the days.
Hours.
Minutes and seconds.
I haven't been able to focus on much of anything lately, which is terrible because our front and backyard are looking jankity. We should probably turn on our sprinkle system, pull weeds, and plant a few herbs before it's July. But my urgency to do these things is at an all time low. I walk up our beige front porch steps, take a look around, and say, "Meh." Who does that?!!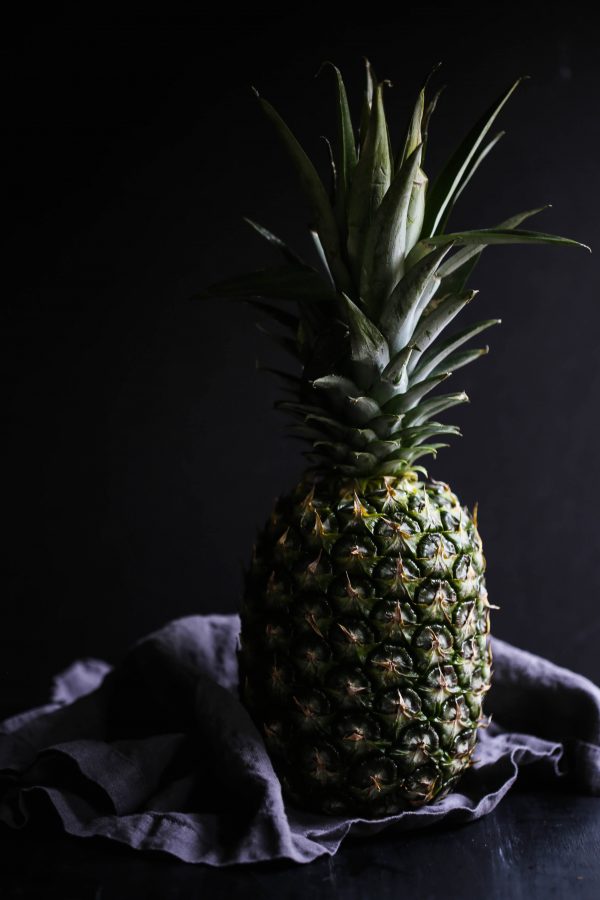 Clearly, I have a case of tunnel travel vision (oh, it's a thing). Or, at least it feels like a thing because I haven't been able to stop thinking about our upcoming trip to Scotland. We are leaving over Memorial weekend and spending over a week visiting different cities such as Oban, Inverness, Perth, and Edinburgh.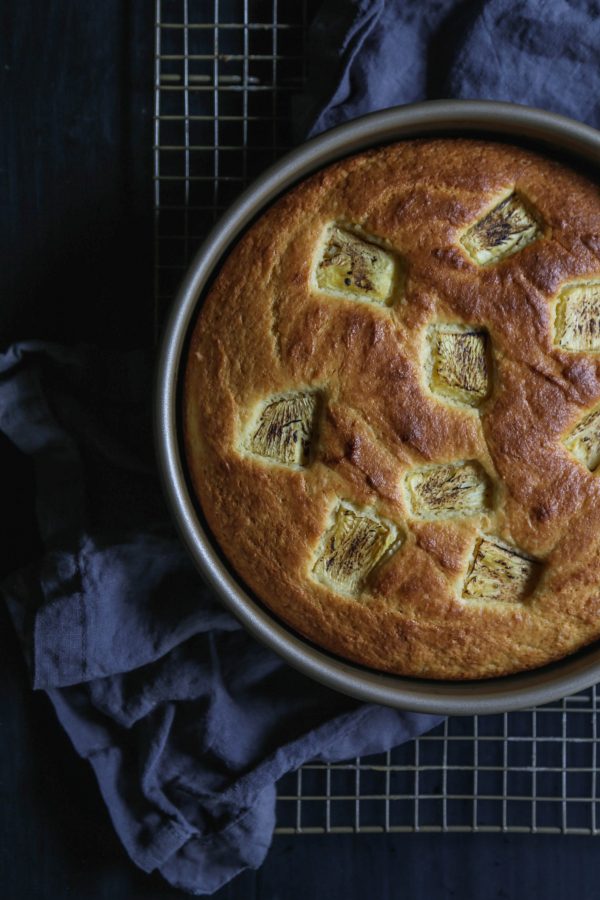 This is my first international press trip. I'm working with the Scotland Board of Tourism and even though I am super excited about the trip, I'm a little nervous about execution. One of the things they want to see is Snapchat coverage and I have never attempted it on foreign soil. SO! If you have any Snapchat tips and tricks let me know! Also, if you have been to any of these said cities, I'd love to hear recs on things to see, do, and eat! AND BREATHEEEEEE.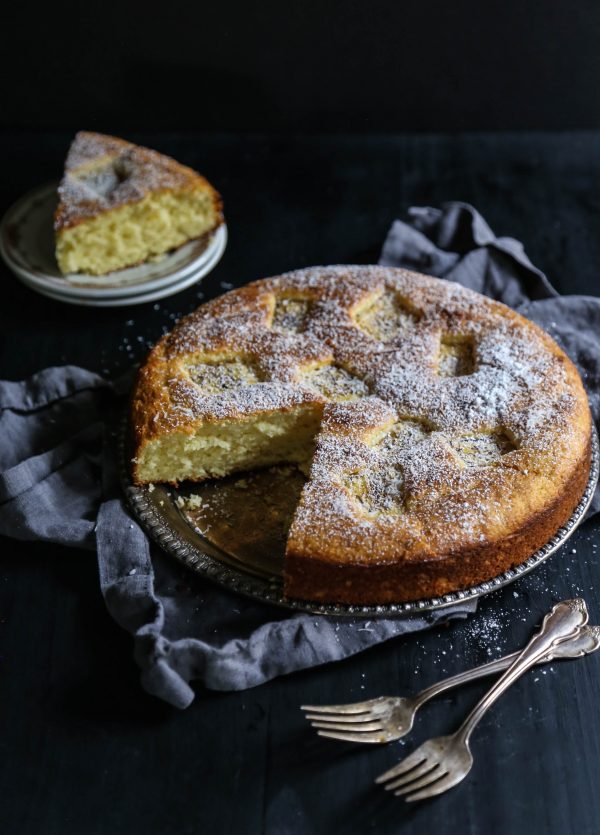 Now, before I get all flustered and completely ignore our outdoor duties, I can't forget to tell y'all about this cake. I adore pineapple. If you pile a fruit mixture on my plate, it's the first to be consumed. Well, naturally I thought why not take this juicy fruit and add it to a cake. This Easy Grilled Pineapple Ricotta Cake is going to be the summer cake of 2016. I might say that about all cakes, but this cake takes the cake. It's fluffy, just the right about of sugary goodness, and topped with grilled pineapple. I mean life just doesn't get any better, folks.
Well, until you realize that turning on your sprinkle system only takes 2.2 nano seconds. #sendhelp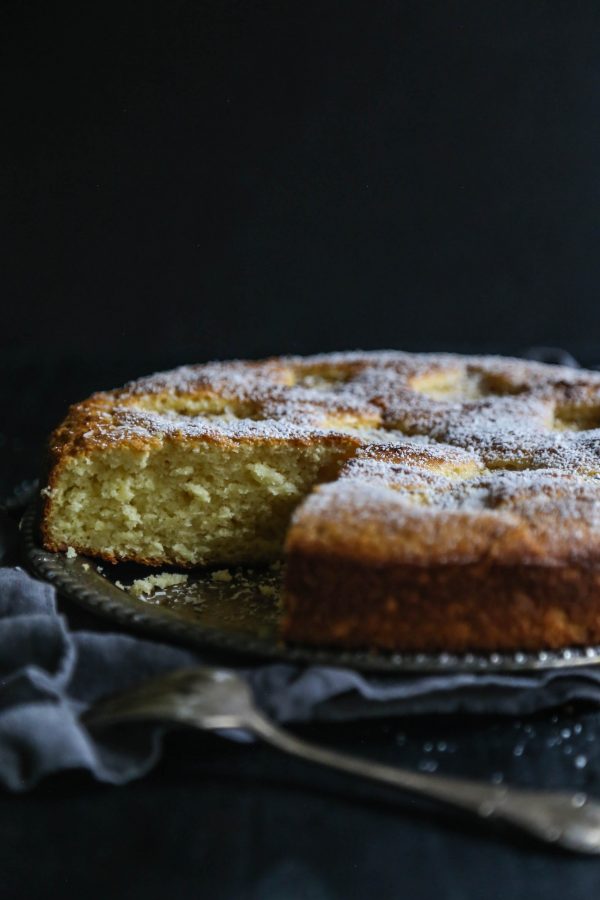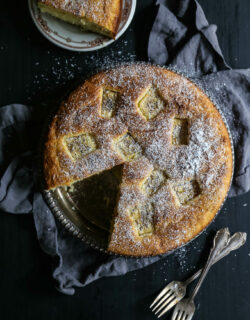 Easy Grilled Pineapple Ricotta Cake
Ingredients:
1 1/2 cups all-purpose flour
1 cup granulated sugar
2 teaspoons baking powder
3/4 teaspoon kosher salt
3 large eggs
1 1/2 cups whole milk ricotta
1/2 teaspoon vanilla extract
1 stick unsalted butter, melted and cooled
9 grilled fresh pineapple cubes
Confectioners sugar, garnish
Directions:
Preheat an oven to 350 degrees.
Spray a 9-inch cake pan with non-stick cooking spray. In a large bowl, combine the first four ingredients. In another large bowl, combine eggs, ricotta, vanilla extract, and butter. Slowly combine the dry ingredients with the wet ingredients. Once combined, pour batter into cake pan, place the pineapple cubes gently on top,  and bake for about 45 to 50 minutes or until golden brown. Remove from oven to cool before slicing and dusting with confectioners sugar.
recipe adapted by bon appetit
All images and text ©