Easy Labneh Scallion Dip
Easy Labneh Scallion Dip is a fun spin on the classic onion dip. Instead of sour cream try using labneh!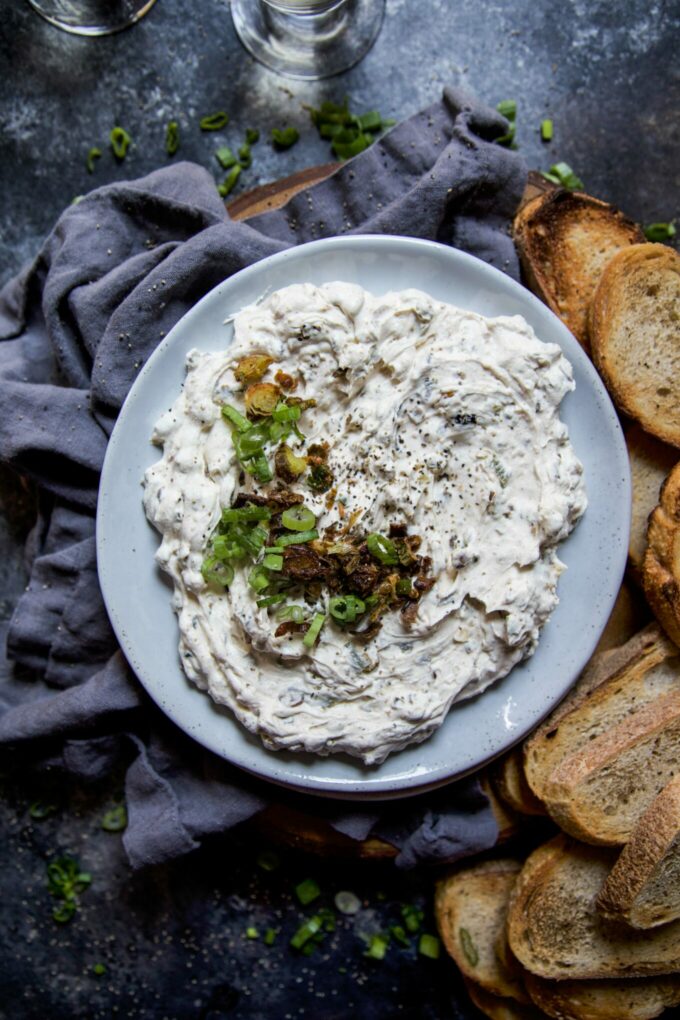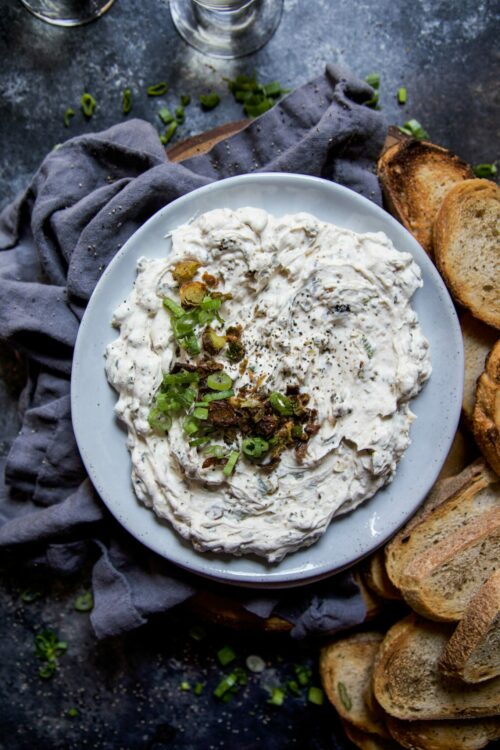 Well, here we are.
Right smack in the middle of August. Some folks are already headed back to school, while others remain an arms length away from the chalkboard. Wait. Did I just date myself? Please tell me some school out there still uses a chalkboard. *crickets*
I don't know if you are in the same bucket as yours truly, but I can't get into fall mode until after Labor Day. In fact, I may be that person that wears white up until September 20th. GASP!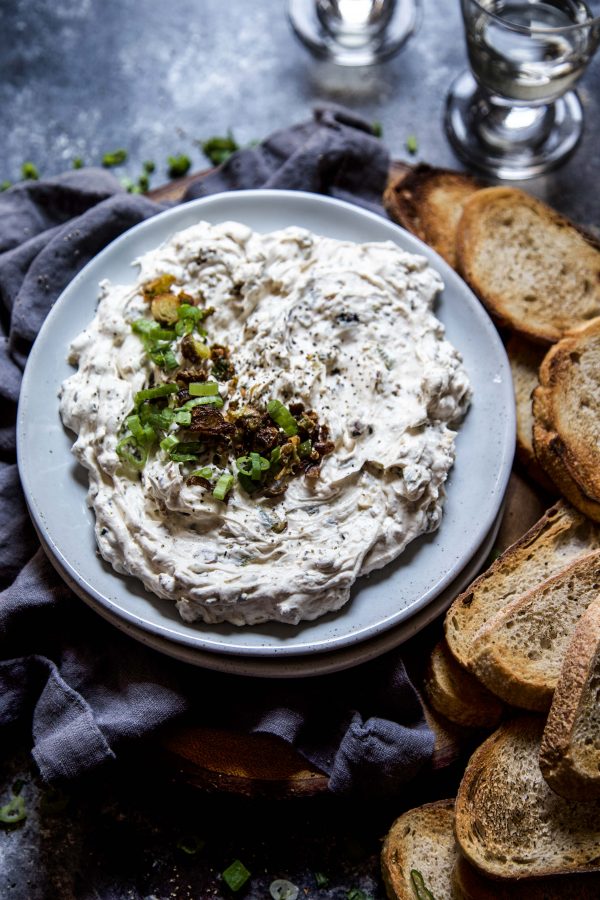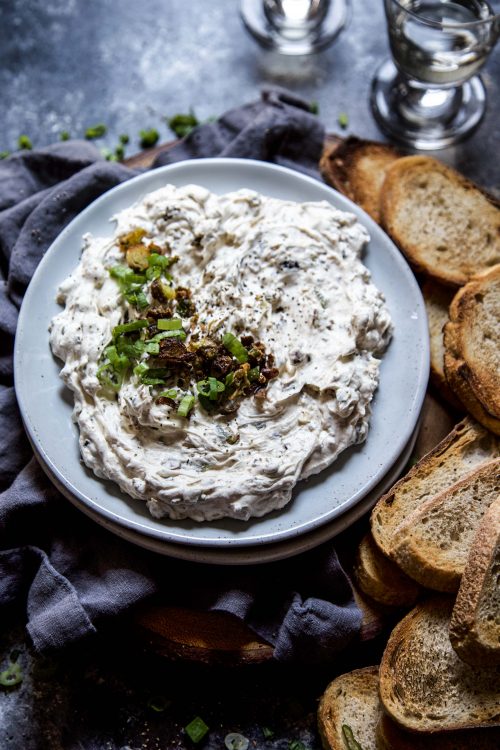 I realize there are some folks that once the kids go back to school, BOOM! It's fall. They're already whipping up a PSL, wearing sweaters and shopping for fall decor. But can we just chill on the fall situation for 2.2 seconds? I firmly believe we have enough time to not experience 'Fall FOMO'. In fact, if we wait to celebrate all that fall has to offer we actually might enjoy the season more. I dunno.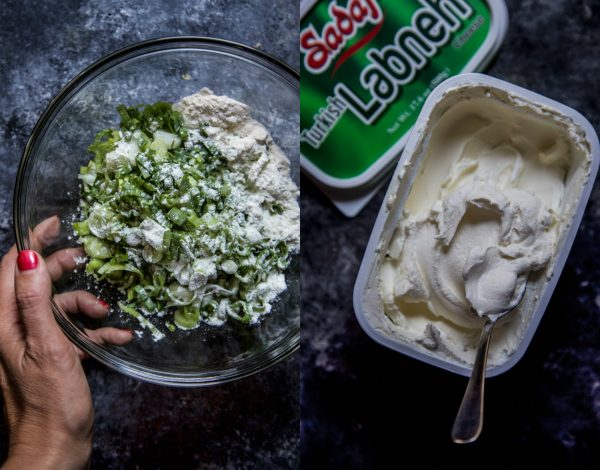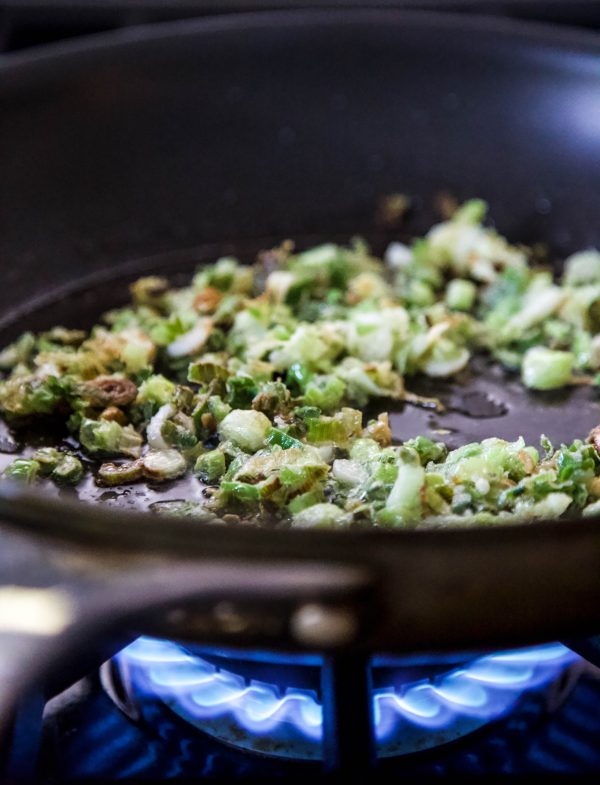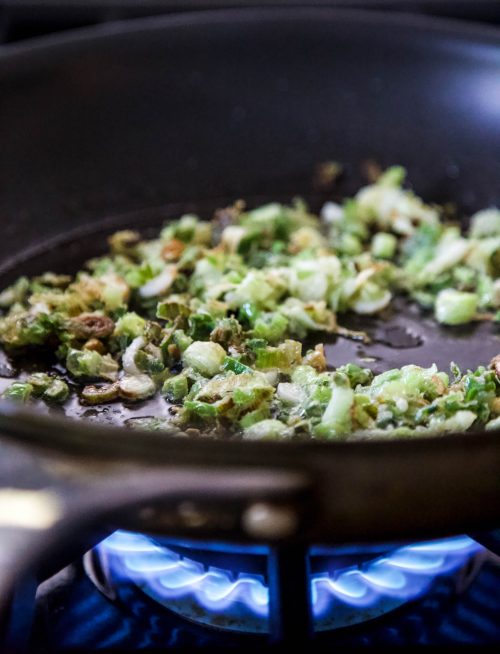 Anyway, all this talk about fall has me craving something other than pumpkin. Put the stink-eye away because I promise those recipes are on the horizon. BUT! Before we head down jack-o-lantern lane, you guys have to try this Easy Labneh Scallion Dip ASAP.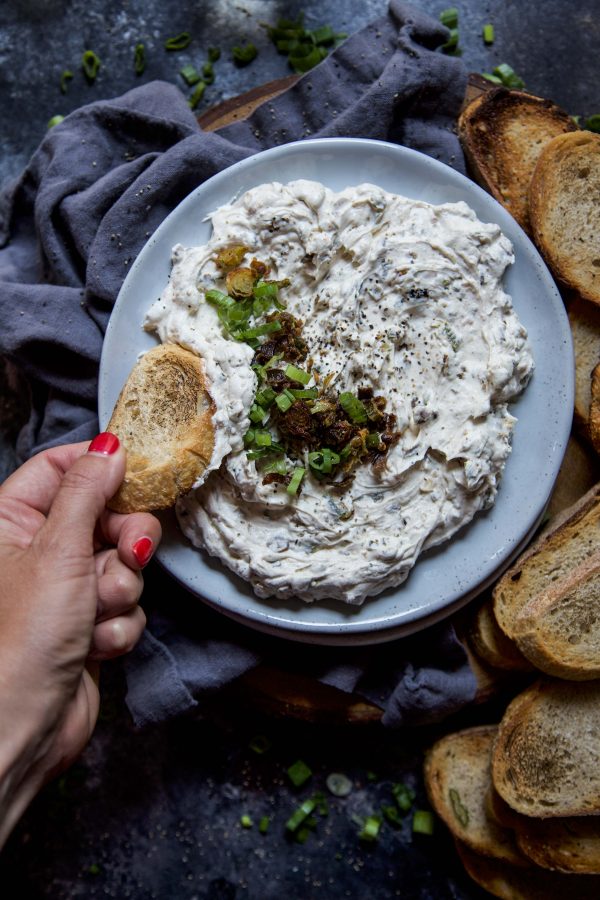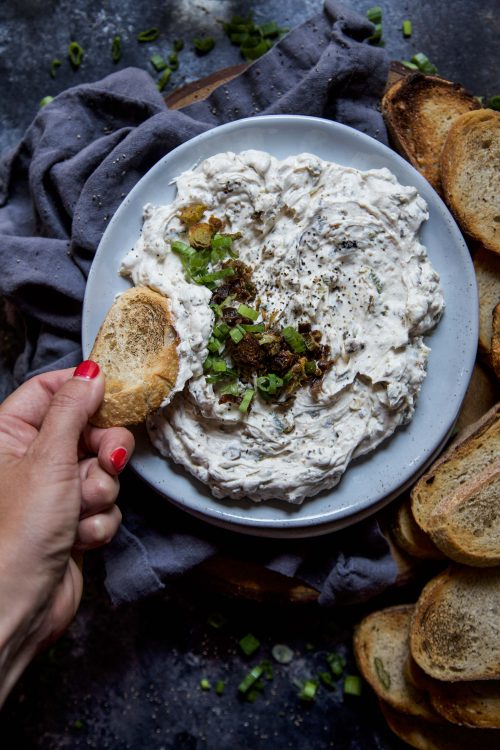 This dip is perfect as an after school snack or appetizer at your next impromptu gathering. You might be asking, what is labneh? Labneh is a strained Greek yogurt that has the conistenacy of cream cheese, but is lower in calories. You can typically find them in a Middle Eastern grocery store. If you can't make it to a speciality market simply strain Greek yogurt through a cheese cloth over night. The next morning you will have labneh!
Is this when we cue the song, "I put my hand upon your hip. When I dip you dip we dip…"
I aged myself again didn't, I?
If you need me, I'll be at the chalkboard.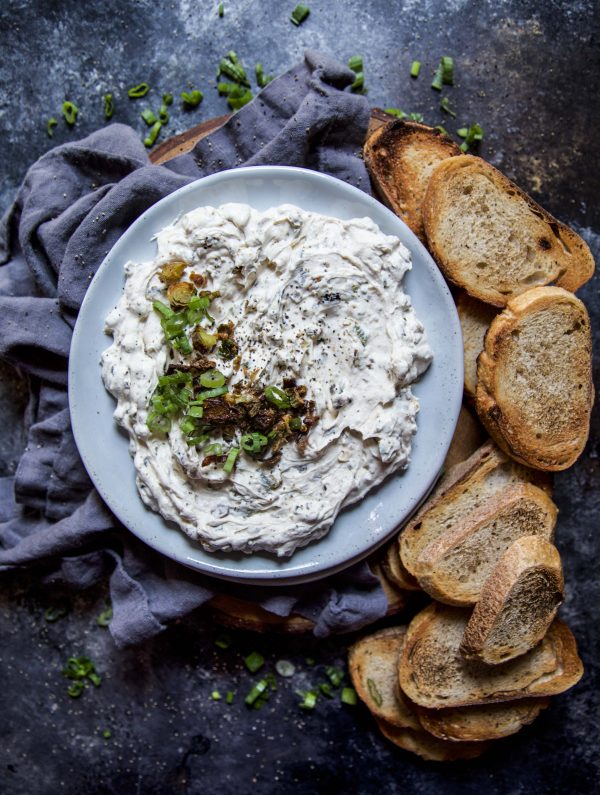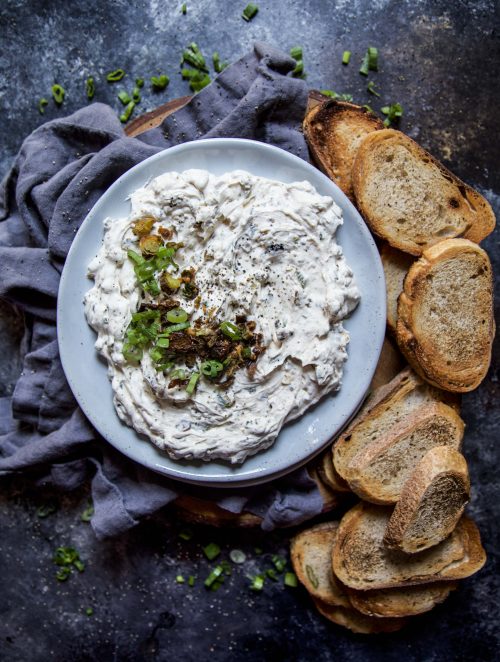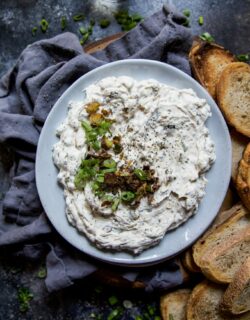 Easy Labneh Scallion Dip
Ingredients:
5 large scallions, thinly sliced
3 tbsp all-purpose flour
1/4 cup olive oil
1/2 tsp chili powder
1/4 tsp ground coriander
1/4 tsp ground cumin
1 garlic clove, minced
1 jalapeno, seeded and minced
2 cups Labneh or strained Greek yogurt
salt and pepper to taste
toasted baguette slices, for serving
Directions:
In a medium bowl add the scallions and flour. Toss together until combined. Next, place the scallions into a sieve and shake over the sink getting rid of the excess flour.
Pre-heat a skillet with the olive oil to medium-high heat. Add the scallions and lightly fry them for about five minutes. Keep your eye on the scallions because you don't want them to burn. Stir every minute or so. Once cooked remove the scallions from the skillet using a wooden spoon and place on a plate lined with a paper towel.
In the same skillet add a splash of olive oil along with the garlic, jalapeno, chili powder, coriander and cumin. Stir to combine and cook for about a minute.
Next, stir in the fried scallions and cook for about another two minutes. Remove the skillet from the heat.
In a bowl, add labneh. Pour the scallion mixture into the bowl and gently stir. Add salt and pepper. Pour the labneh mixture into a serving dish and place toasted baguettes alongside. Serve and enjoy!
adapted from Food and Wine
All images and text ©