Easy Za'atar Croissants with Labneh
Easy Za'atar Croissants with Labneh are the perfect side for breakfast, lunch or dinner! Easy to make and full of Middle Eastern spice!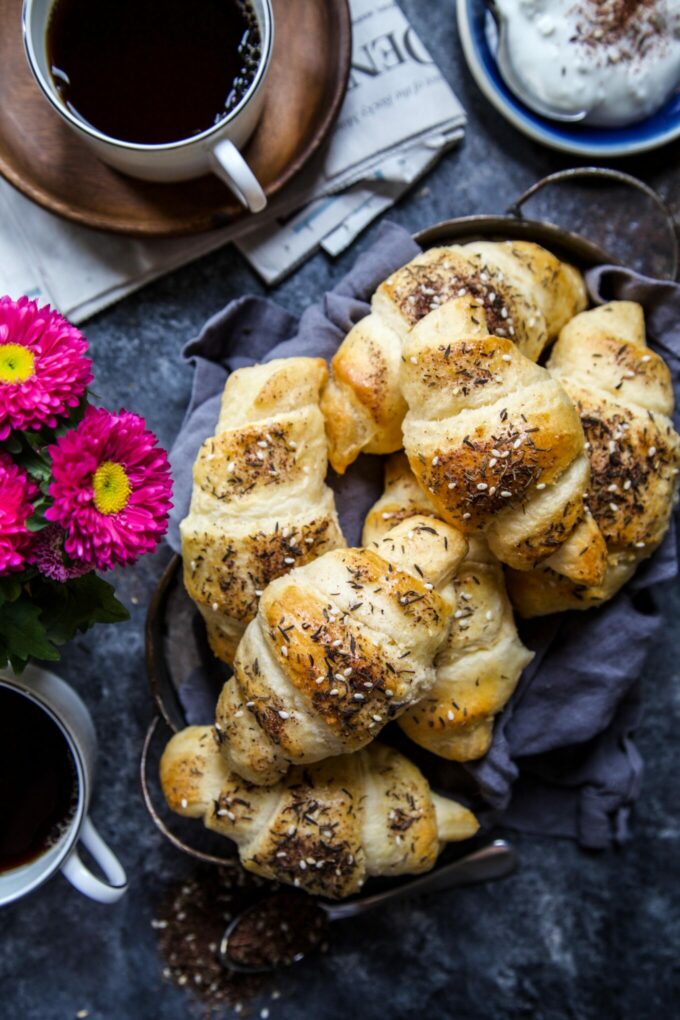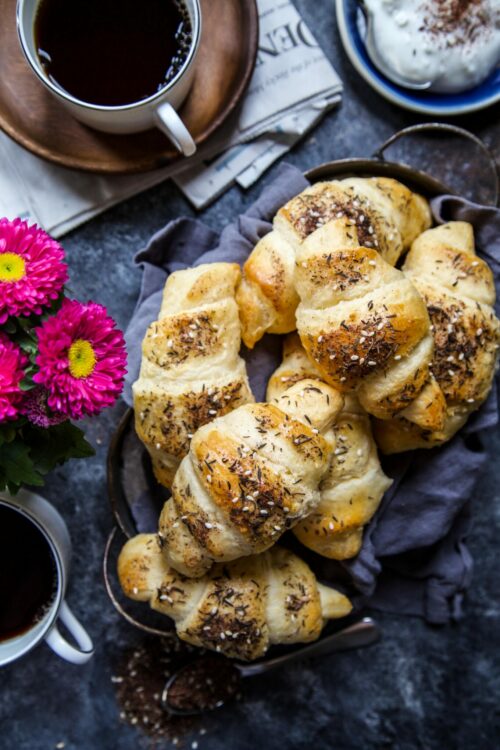 Can we chat for a second?
The topic: Instant Pot
The other day I was reading a friends post and she mentioned that she finally got an Instant Pot and well, was unimpressed. And before you shank me, I want you to know that I understand the lure of an Instant Pot. Making meals in a short amount of time – hello, beef brisket in 30 minutes.
However, I agree with her. The reason I why I agree is because it's not intuitive. I actually purchased an Instant Pot a year ago and have only used it twice. TWICE! Between all the settings, sauteing, steaming, and the darn pressure value release, I am lost. I feel like you can do all the same steps with less fuss in a slow cooker. Am I crazy?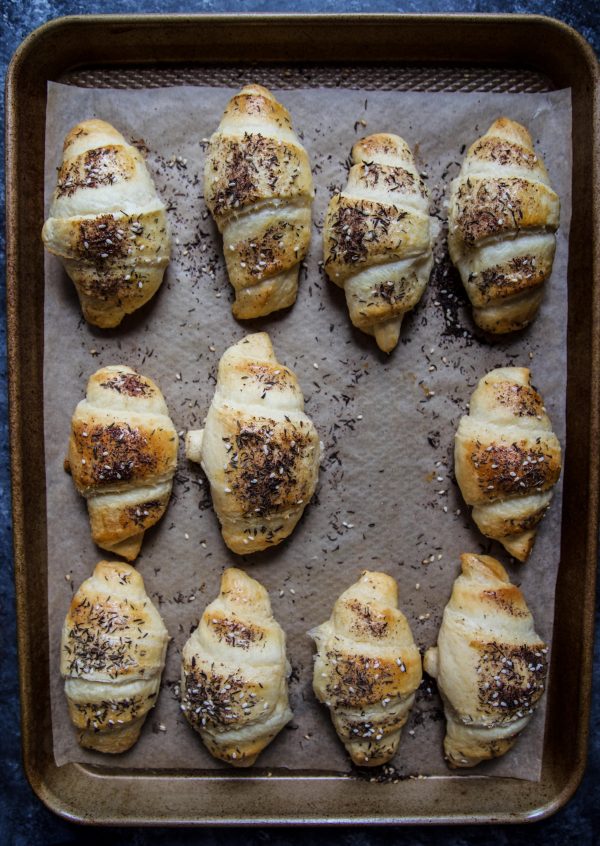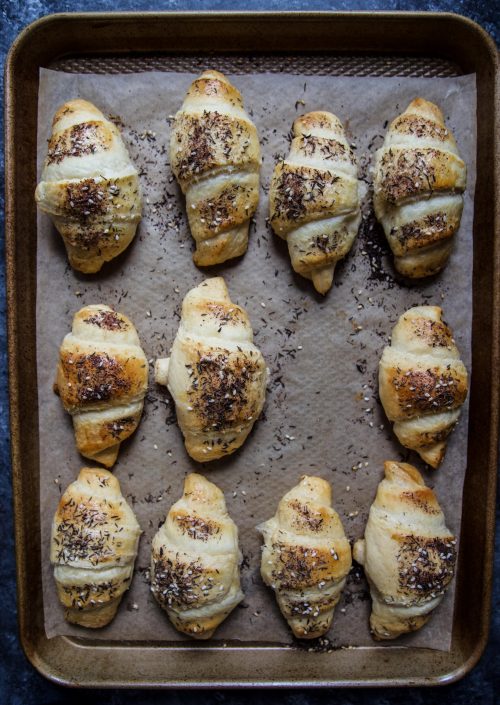 You guys are smart. Tell me if I have just done lost my mind and I need to get back into the kitchen and use the damn thing. I'm asking for a friend. Also, if this is the point where you guys tell me I need to supply y'all with more Instant Pot recipes…we may need to chat. Or just have you in my kitchen guiding through how to use the darn thing!! I dunno.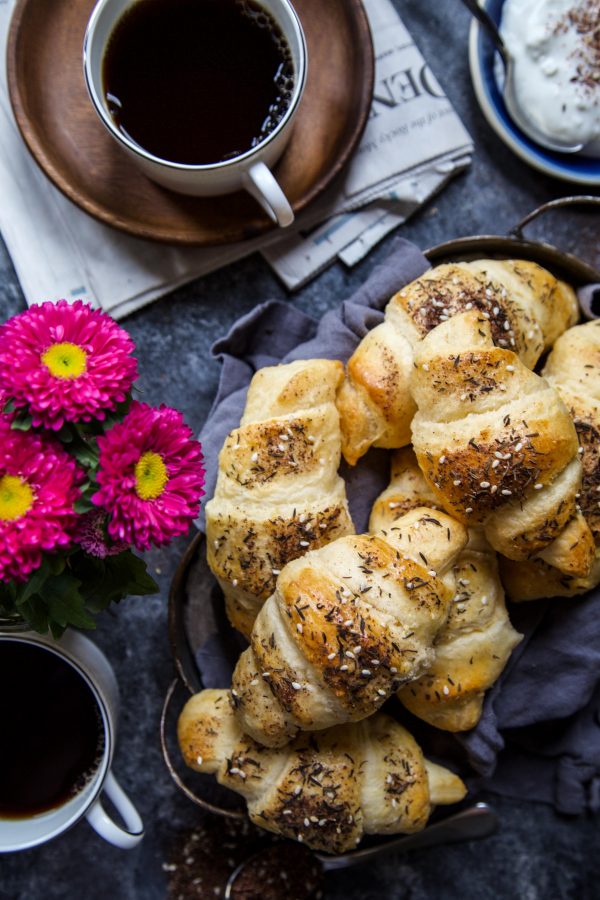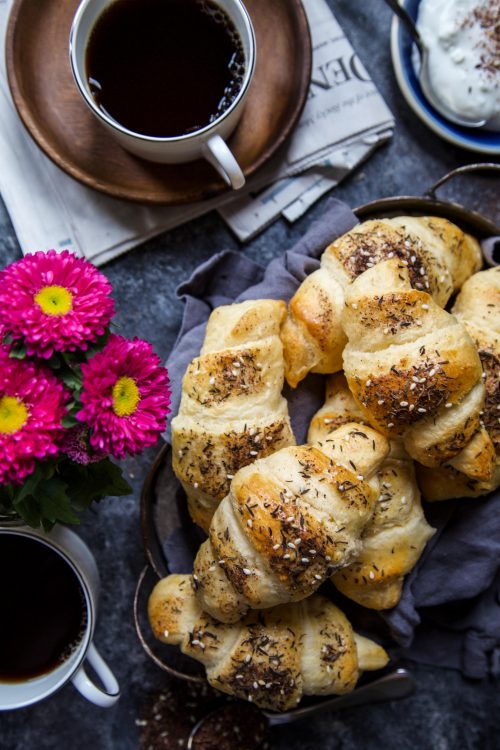 Okay, until we figure out the Instant Pot situation, I have the easiest, tastiest recipe for y'all today: Easy Za'atar Croissants with Labneh. I am currently trying to get my Jordan recap finished and while I was sorting through photos, I noticed I took a lot of photos of za'atar croissant rolls. Oh, they were spicy, buttery heaven.
Anyway, I thought I would whip some up for you guys to have in your arsenal because they were my life while overseas. You can certainly make your own homemade croissant rolls, but these are store bought. Don't judge. I was thinking of time and the fact that I don't bake.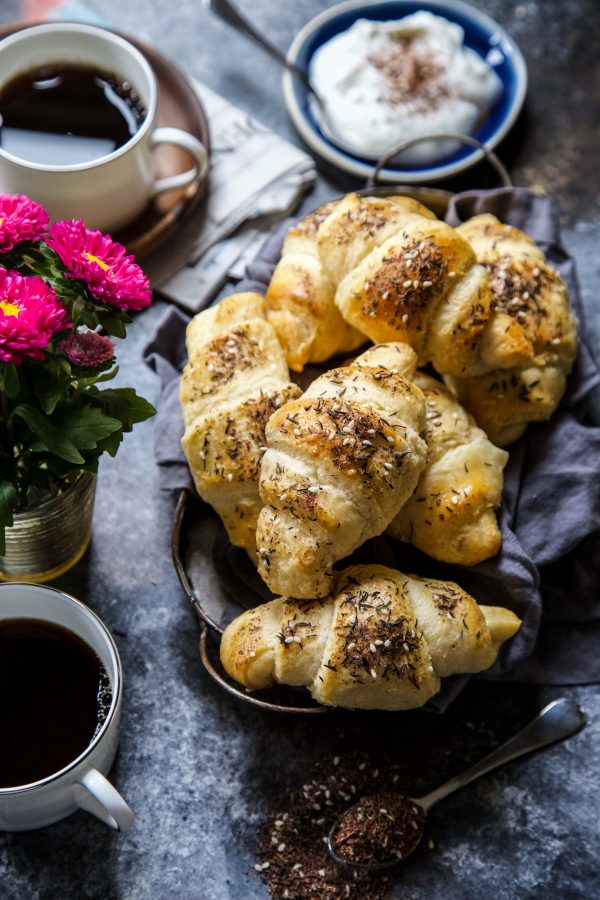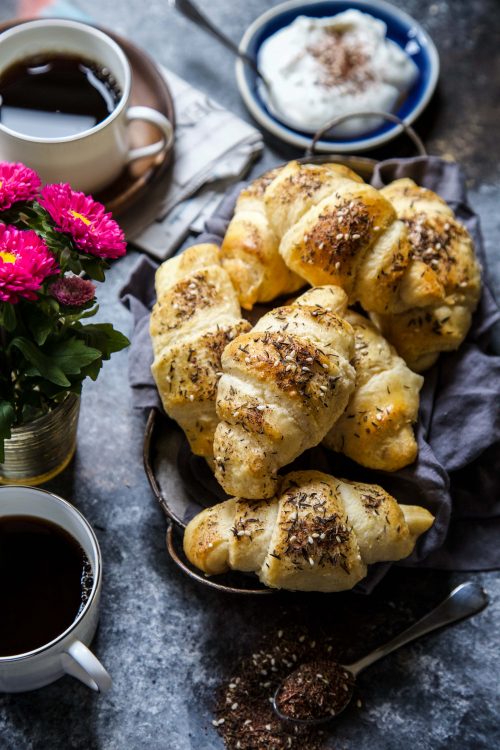 You know the drill. Roll these babies out, brush the tops with egg wash, sprinkle Za'atar seasoning on top, and bake. Once golden brown remove them from the oven and spread some labneh on top while still warm. So, so, so, tasty!!
I wonder if you can make croissant rolls in an Instant Pot? Don't answer that.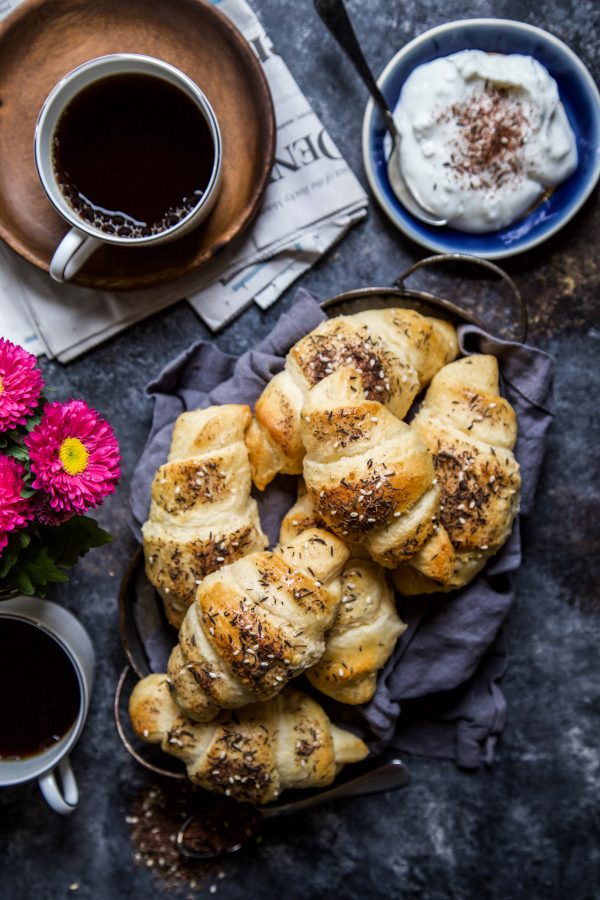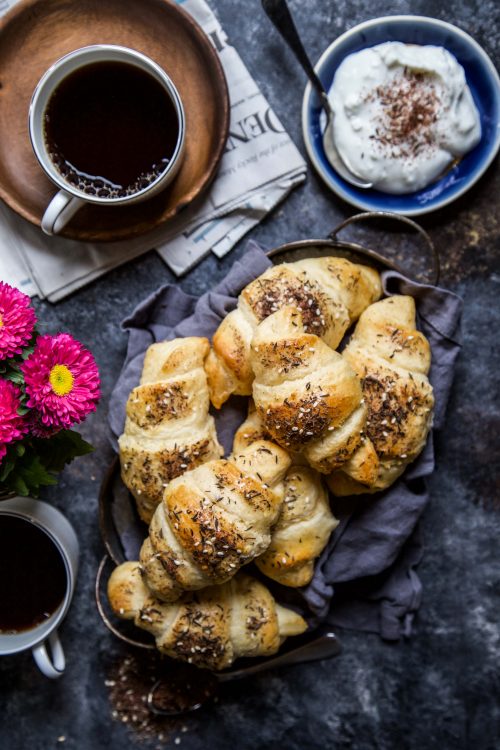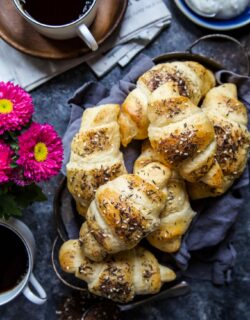 Easy Za'atar Croissants with Labneh
Ingredients:
2 pkgs of store bought croissant rolls
1 egg, whisked
2 tbsp za'atar seasoning
1 cup labneh (*can find at most Middle Eastern Markets. If not, use Greek yogurt)
Directions:
Preheat an oven to 350 degrees.
Open the package containers and roll each triangle into a croissant. Place on a baking sheet. One container should have at least 8 croissants so you may need two baking sheets.
Take a brush and brush the tops of each croissant with the egg wash.
Next, sprinkle the tops of each croissant with the za'atar seasoning. Place the baking sheets into the oven and bake the croissants for about 12 to 15 minutes or until brown.
Remove the croissants from the oven and place on a plate. Serve alongside with a dollop of labneh!
All images and text ©