five year blogiversary + top five CGM recipes & moments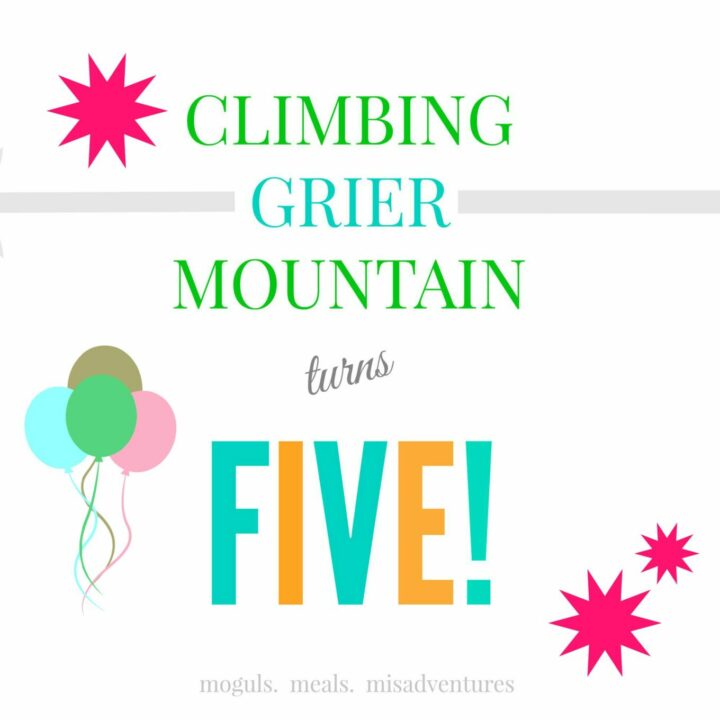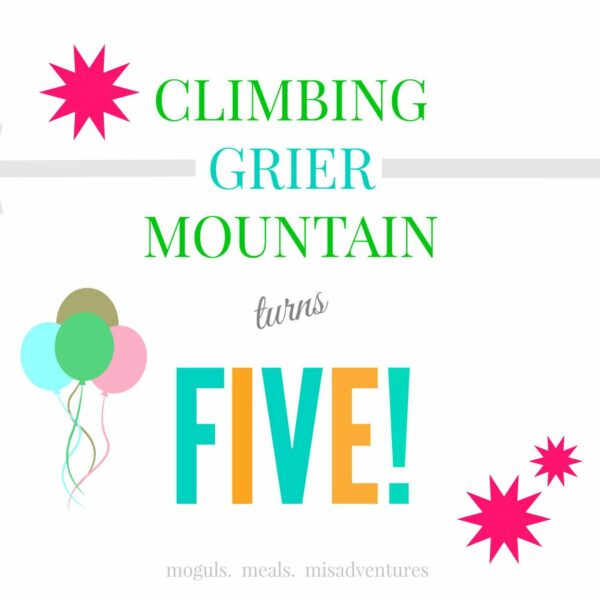 Today, we celebrate.
We celebrate a blogging milestone, but more importantly, we celebrate the journey.
Climbing Grier Mountain (CGM) has been more than just a food and lifestyle blog over the years. It has been a place where I have had the opportunity to express myself, make adventurous food, travel the globe, form wonderful and endearing friendships, and truly grow as person.
CGM has given me more than I ever could have expected. Yes, at times I have wanted to quit or just Chuck Norris kick CGM after all the blood, sweat, and tater tots I poured into it and felt I got nothing in return. But even when I thought I had hit my limit another oven door opened.
If anything, blogging for the past five years has taught me to not dwell about the past or worry about future. CGM taught me that comparing yourself to others is a waste of time. Its taught me there's always two sides to every story. However, the most important thing I've learned is to be present. Enjoy the journey right now because that's when change and growth happen. The present is when moments of joy take place. Its where motivation, humor, failure, and accomplishments reside. It's a place that connects us. Because after all, aren't we all on the journey of life together?
So, here are highlights from the journey that we have been on together over the past five years. And yes, I say "WE" because without your comments, tweets, Instagram tags, and heartfelt emails, CGM would not exist. Below is a compilation of gatherings from five favorite savory recipes, best travel moments, and recipes made by YOU!
Are.You.Ready?
 Top Five Savory Recipes
My love for savory food knows no boundaries. Give me a plate of nachos, fried chicken, a juicy burger, and basket full of tater tots and I will be your friend for life. Over the years, I have made some super fun and adventurous food. I was a little intrigued to find out what y'all were searching for in the ol' savory category and here's what you were craving over the past five years! – Chicken Casear Burger, Prime Rib Naan Nachos, Harissa Chicken Enchiladas, Sweet Potato Tacos with Chipotle Cream, and White Chicken Pizza with Gorgonzola & Pears.
Top Five Dessert Recipes
I realize having this category sounds like I am off my rocker after discussing savory food above. BUT! One of my goals in 2015 was to slowly rid myself of my black yeast thumb and I really think this year in particular took the cake! And so did you! Drum roll…..the best desserts are Dark Chocolate Cake with Cherry Pop Rocks Covered Truffles, Vanilla Baked Doughnuts with Cadbury Ganache Icing, Banana Cake with Dark Chocolate Frosting & Salted Caramel, Bourbon Honey Ice Cream, and Ricotta Cake with Fresh Berries.
Top Five Giggle Juice Recipes
I decided that I need to make Giggle Juice tees. Who's with me? There's something about giggle juice that makes the world a bit brighter. I am reminded of a sign that my friend Liz took a picture of, "No great story starts over a plate of greens." Can you say, "truth?" Anyways, below are my top five cocktail recipes that made us giggle and left you wanting another round – Mango Mint Peach Sangrias, Blueberry Bourbon Cooler, Grapefruit Margarita, Mango Mule with Crystalized Ginger, and Cherry Ginger Bourbon Fizz.
Top Five Tot Recipes
Someday. Someday, my friends, I WILL have a tater tot cookbook on the shelves. Until that day happens, I will just have to make due and keep on creating some tot-tastic recipes for our faces. Some of my favs and yours too include – Sweet Potato Tater Tots with Sriracha Aioli, Asian Barbecue Sticky Tater Tots, Chorizo & Tater Tot Stuffed Poblanos, Spiced Apple Tater Tot Crisp, and Bourbon & Bacon Tater Tot Casserole. In my opinion, the world needs more tater tot love. Am I right? #tots4life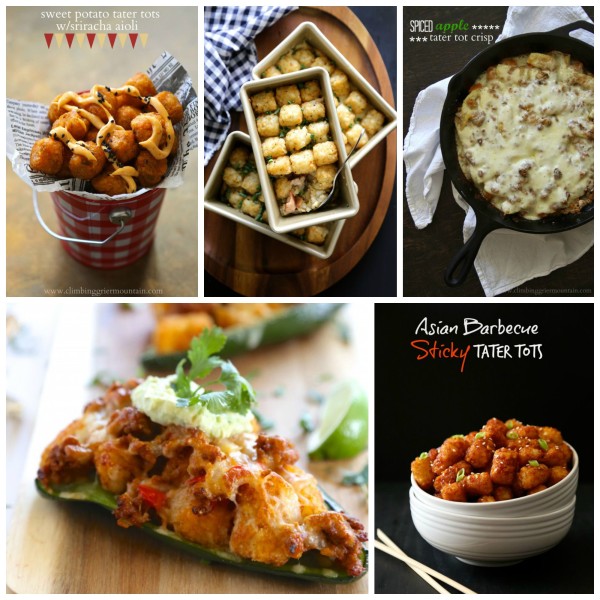 Top Five Travel Moments
Since Mr. B and I have spent the past month moving into our hundred plus year-old house, we have had a bit of wanderlust. Because the thought of unpacking another box makes me want to pound sand. We have been very lucky to travel to some faraway destinations and be able to live in a state that offers the perfect oasis for staycation.
Traveling to Japan this year was a highlight and a place that I want to go back again and again. Plus, it was our first time skiing internationally. Biarritz was a magical destination filled with wine, croissants, beaches, and scooter adventures! And speaking of beaches, some of the best in the world are a stones throw away in Puerto Rico – Vieques. I saw the most life changing concert while in New York this year. If you haven't seen Jason Isbell live….dewwww it now.  However, one of my favorite travel moments was right here in Colorado. Staying in a yurt with six of your closest friends underneath the stars, priceless.
Top Five Achievements
I always feel weird talking about accolades. It's so not my comfort zone. Growing up, I was always the cheerleader for other people. I find great joy in making people feel good about themselves. I am that person that loves to give gifts, but receiving them, I want to run and hide. So, today, I thought I would take a time out and give myself a pat on the back because I never thought in my wildest dreams that I would be on TV taking about my blog, writing as a contributor for Coca-Cola Journey, finding my mug in print, hosting a brunch event with Food Should Taste Good, or becoming a Sabra ambassador.
Top Five Blogging Experiences
As a food and lifestyle blogger, I have had the opportunity experience some unique situations. I think what makes these moments and experiences so wonderful are the people in the blogging community that I get to share them with. I'll never forget my first blogging conference in Austin where it was over 100 degrees and we stayed in a condo over a bar on 6th street. #condocurse. From there I ventured to Iowa to learn about in the ins and outs about farm life and visited the Meredith Corporation. Then I made my way to Deer Valley where luxury skiing and eating was my ultimate happy place. I trotted to Southern California for an intimate blogging retreat with a fabulous group of bloggers. We laughed, giggled and shared ideas on how to foster our inspiration. And last, but not least, was touring Sabra this year. People, I love hummus and this company is two snaps around the world. Lemon hummus for life!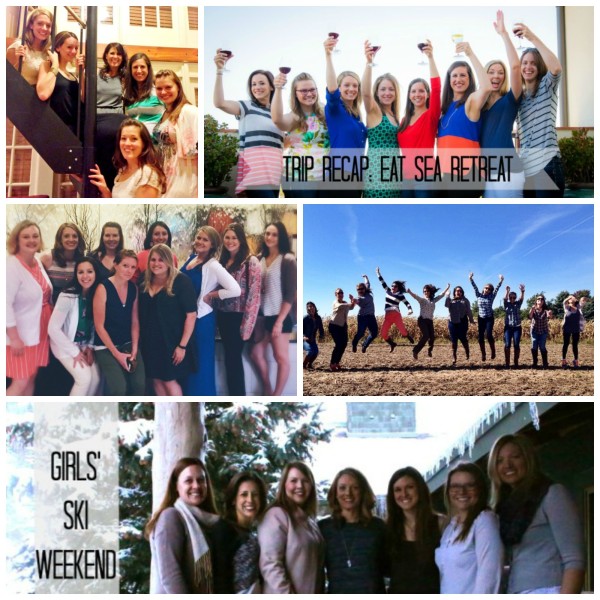 Top Five Recipes made by Readers
Y'all sure like to cook! I've received lots of emails and comments from you guys over the past five years saying you've liked certain recipes or made tweaks to make it your own. I feel like I am in the kitchen with you and it makes me smile! Please keep them coming!!
Some of your current favs based on Instagram (#cgmrecipes) are Monte Christo Lasagna, French Breakfast Puffs, Sweet Potato Tacos, Bourbon Honey Ice Cream, and Cadbury Doughnuts. Can we high-five for the love of booze and carbs?!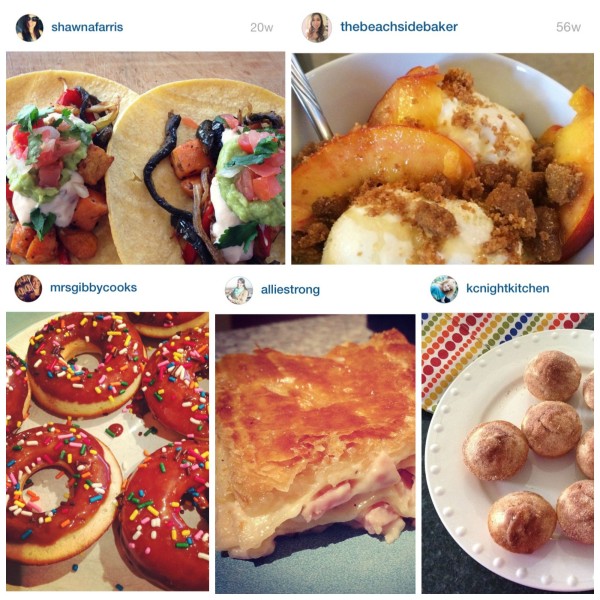 Like I mentioned above, I couldn't have done this without you. From the bottom of my heart, thank you, thank you, thank you. So, to show my thanks, I want YOU to enter for a chance to win a $105 gift card from AMAZON!!!! Get.Excited.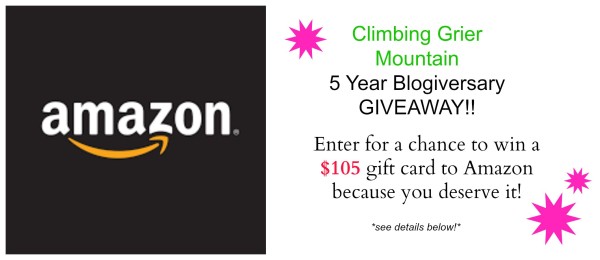 To enter please leave a comment below telling me, what is your favorite kind of birthday cake?
****THIS GIVEAWAY IS NOW CLOSED! CONGRATS TO #20, Shirley!!*******
Giveaway details: One US resident winner will receive a $105 gift card from Amazon.  The winner will be chosen randomly and will have 48 hours to respond. This giveaway will run from Wednesday August 5th to Sunday August 9th at 9pm MST. Good luck!
Now, here is to five more wonderful, crazy tater tot filled years!