harissa pizza with moroccan spiced cauliflower & red peppers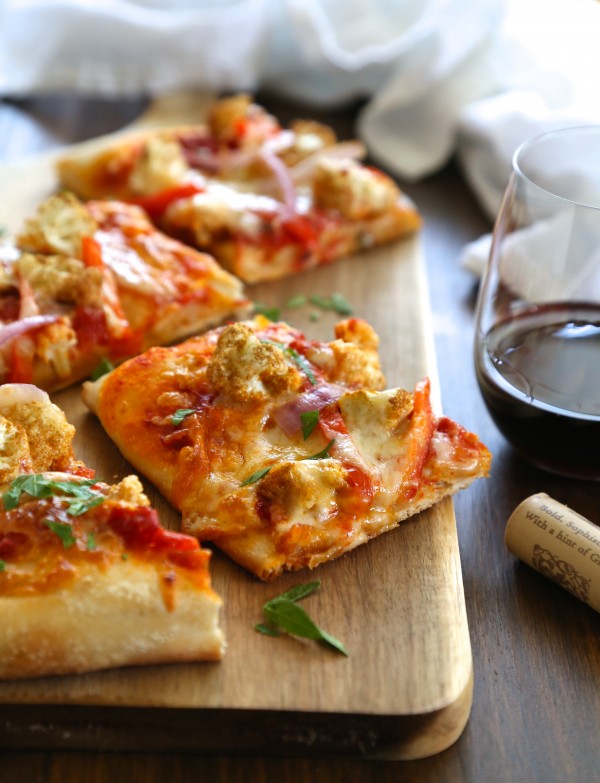 Summer self procrastination.
Oh, it's a thing-thing.
Every summer I map out what I want to accomplish. I create list after list and attempt to make said items on list come to fruition. But.Then comes eighty degree sun-filled days where friends persuade you to tube down a river with a beer in your hand….and the summer self procrastination strikes again.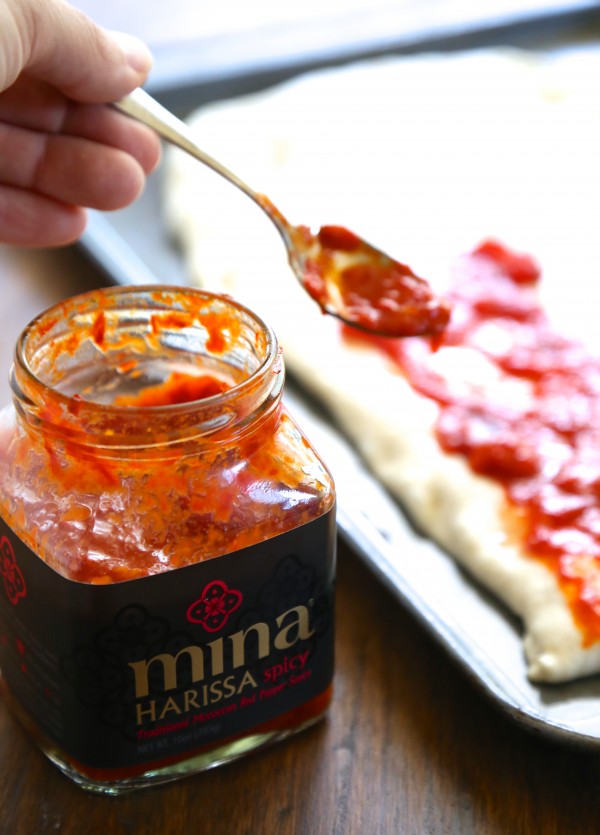 I had an extreme case of summer self procrastination when I took an early college course going into my senior year of high school. In fact, I am way more productive in the brutal cold months because no one is marinating outside.
Anyways, summer has just arrived, and summer procrastination is likely to rear it's head. But I will tell you one thing: I will never procrastinate about making pizza. But not just any pizza, I'm talking pizza made with harissa. Can I just tell you that harissa is bomb diggity? As in I may have broken up with ketchup. GASP!!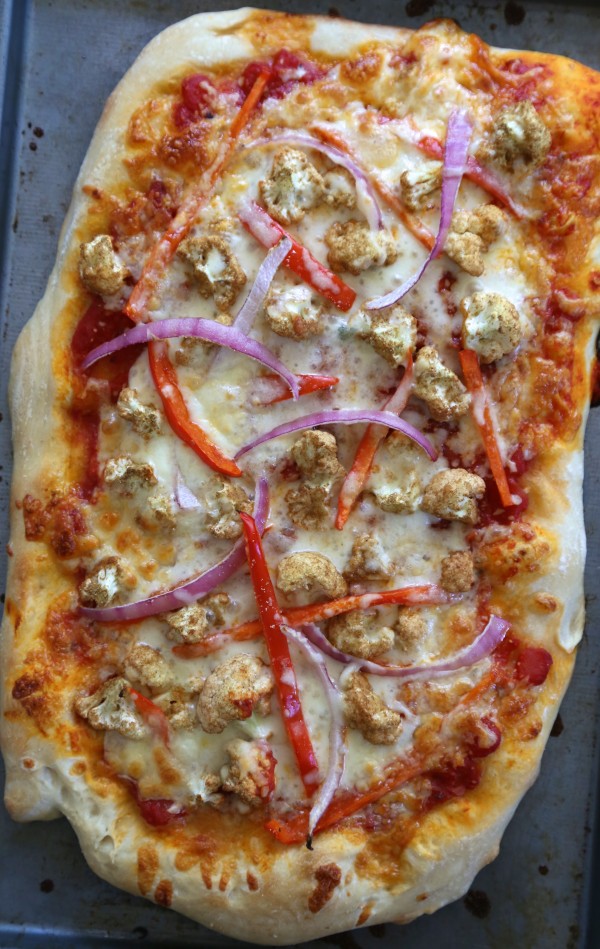 Harissa is a Northern Africa hot sauce/condiment made up of green or red peppers. You can definitely make your own, but when time is of the essence, I always go for a jar of Mina Harissa. Mina Harissa comes in three flavors: red mild or spicy, and green. The red spicy harissa works perfectly as the little extra kick in this tomato sauce. Throw in a little Moroccan spiced cauliflower and cheese, and you've got one sassy pizza!
Make sure and check out the Mina Harissa website for more ideas/recipes, or on Twitter and Facebook!
Now, pass me a slice….errrrr make it two!
***This post was sponsored by Mina Harissa. As always, all opinions expressed are 100% my own.***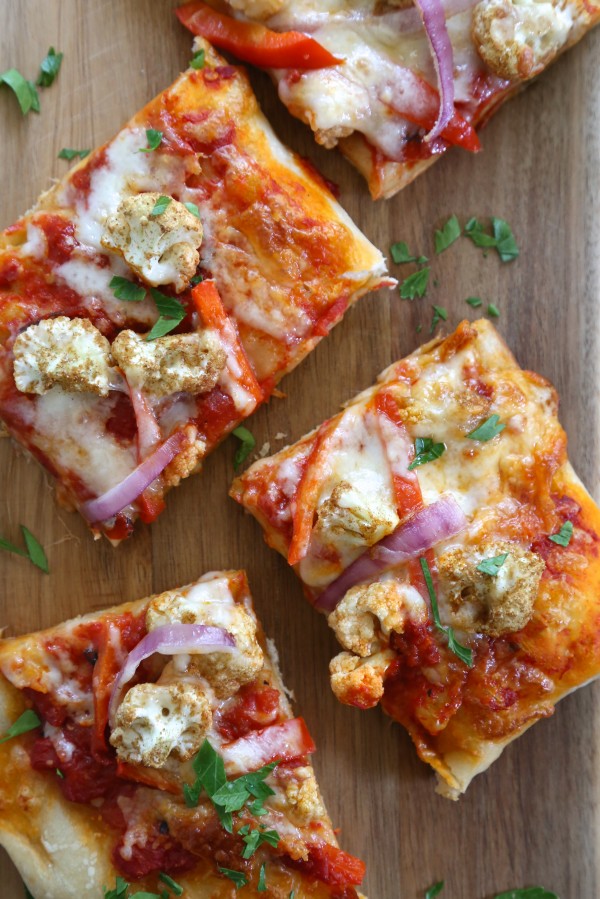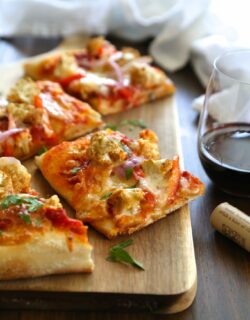 Harissa Pizza with Moroccan Spiced Cauliflower & Red Peppers
Ingredients:
1 package of pizza dough or one dough, homemade
1 cup fire-roasted crushed tomatoes
1/4 cup spicy Mina Harissa
1 1/2 cups cauliflower florets
1 teaspoon cumin
1/2 teaspoons coriander
1/4 teaspoon cinnamon
1 small red pepper, sliced
1 small red onion, sliced
1 1/2 cups mozzarella, shredded
salt and pepper to taste
Directions:
Preheat oven to 400 degrees.
Spray a baking sheet with non-stick cooking spray. Roll out pizza dough into a large rectangle. In a bowl, combine the crushed tomatoes and harissa. In another small bowl, combine cauliflower, cinnamon, coriander, and cumin. Spread the harissa/tomato mixture on top of the dough leaving a one-inch border. Top the harissa/tomato sauce with cauliflower, red pepper, onion, and cheese. Bake for about 20 to 25 minutes or until golden brown. Enjoy!
All images and text ©