Pulled BBQ Chicken Toasts with Smoky Corn Bacon
Pulled BBQ Chicken Toasts with Smoky Corn Bacon is an easy and delicious appetizer to serve during game day!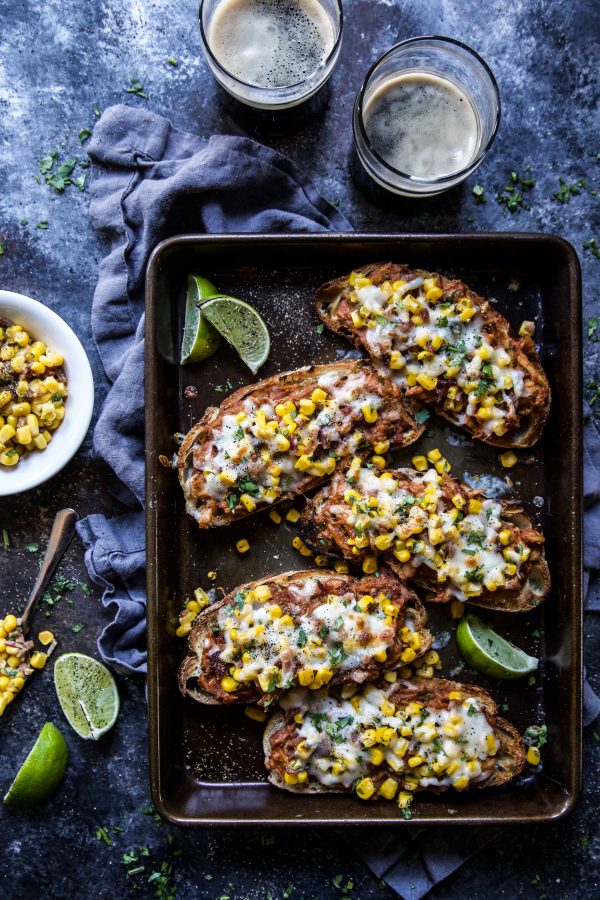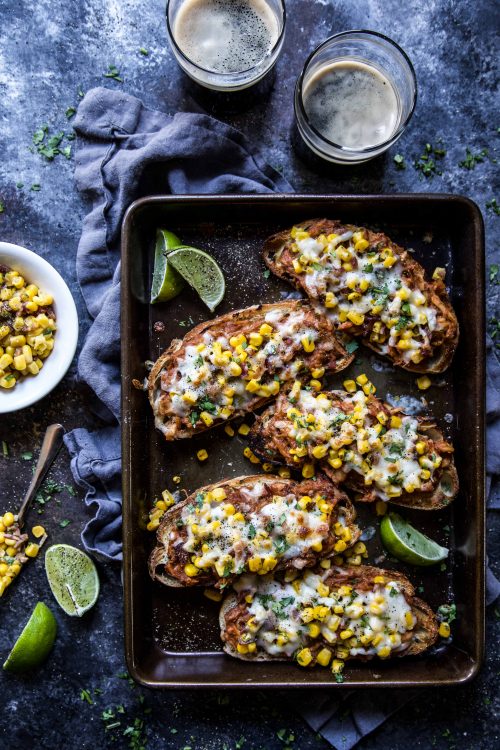 We made it!
To the Big Dance that it is.
My beloved Kansas State Wildcats squeezed in and I could not be more excited. Well, and nervous. Even though my palms will be sweating over the next two weeks (fingers crossed), I love this time of year because of all the ups, downs, twists, turns when it comes to the Big Dance. You never know what is going to happen.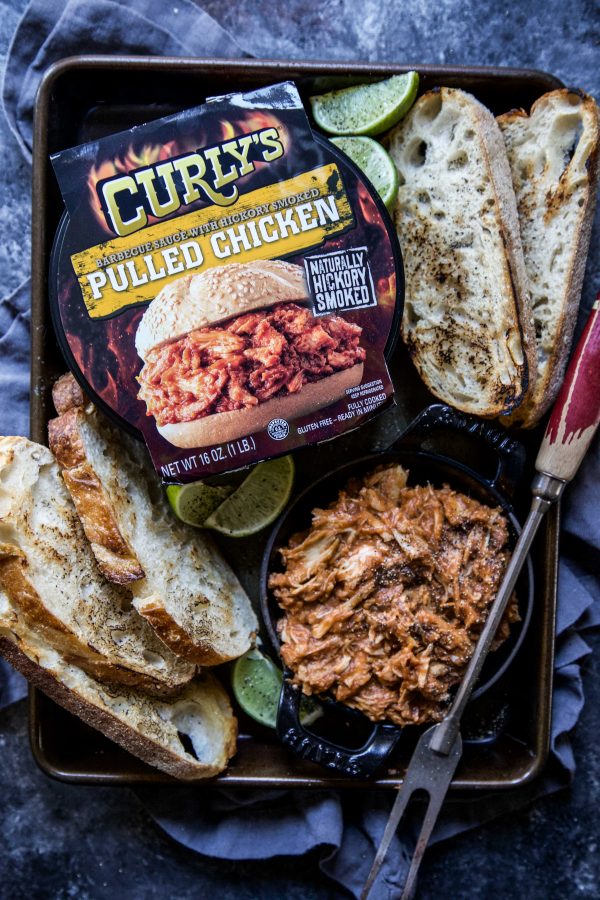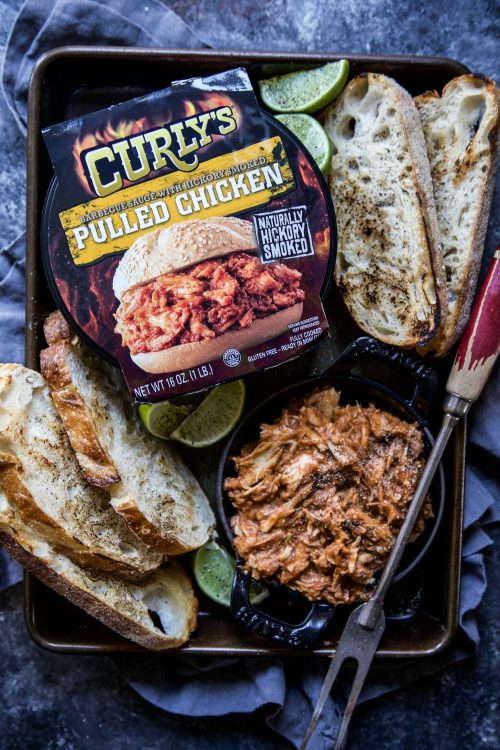 The one thing I can guarantee is that I will be actioning these Pulled BBQ Chicken Toasts with Smoky Corn Bacon. First of all these bad boys are simple to make and great to serve while hosting friends or family over to the watch the Big Game.
What makes these toasts so easy is the Pulled BBQ Chicken from Curly's. The bbq chicken is smoked for hours and is fully cooked. Simply reheat in the microwave or on the stovetop! You can find the pulled bbq chicken in the refrigerator section of the grocery store. Can you say, slam dunk?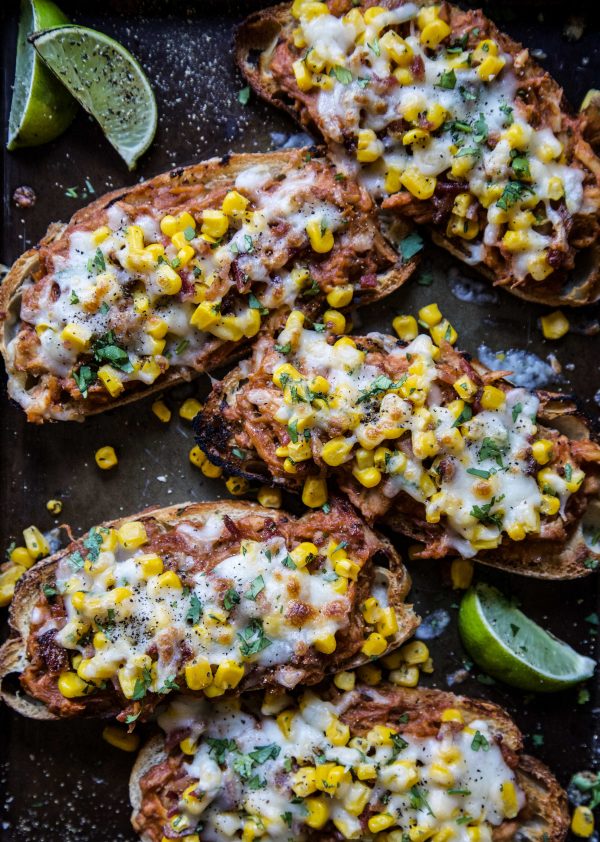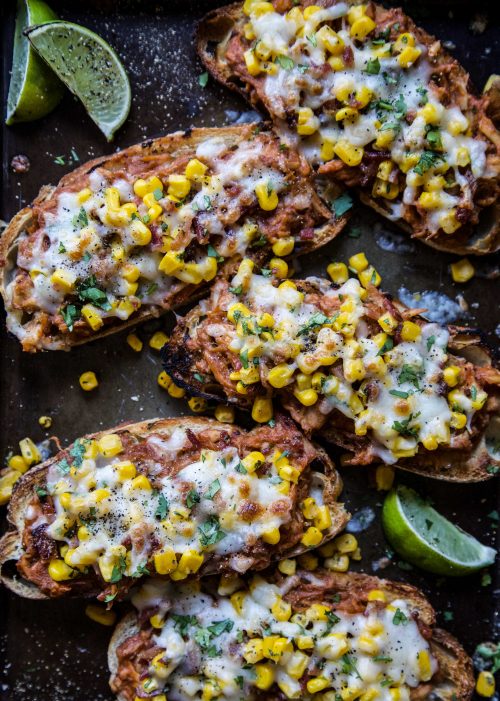 To assemble the toasts, all you have to do is toast the bread, make the smoky corn bacon (which is a game changer!), pile on the pulled bbq chicken, and BOOM! Big Dance approved appetizer that is a total breeze!
***This post is sponsored by Curly's. As always all opinions expressed are 100% my own. ***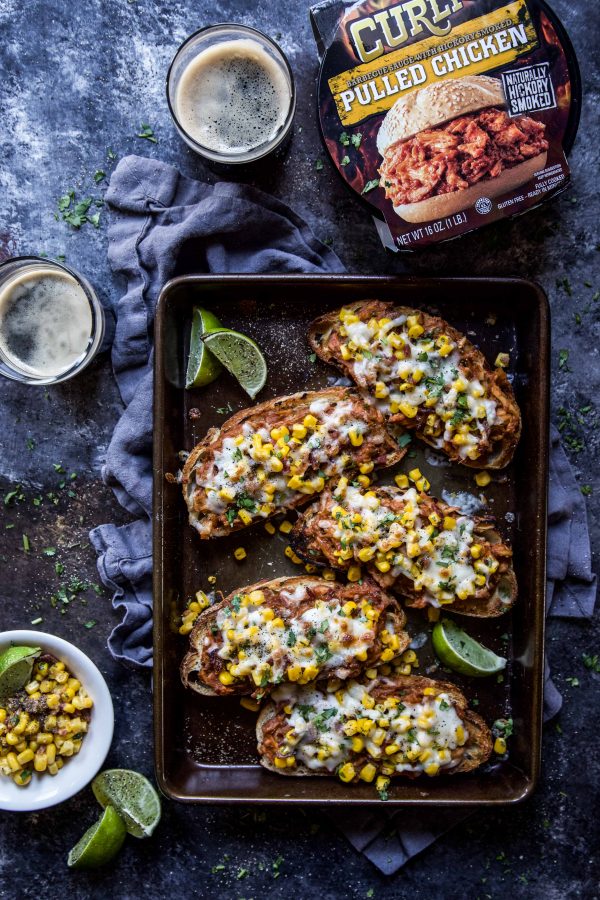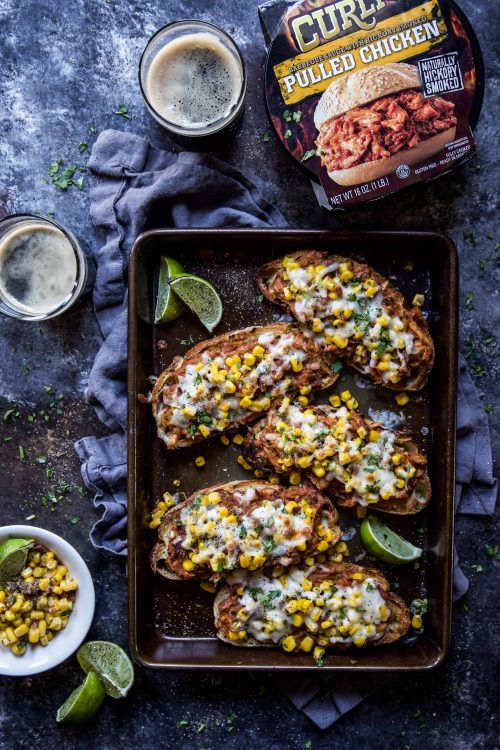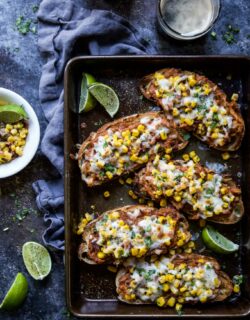 Pulled BBQ Chicken Toasts with Smoky Corn Bacon
Ingredients:
6 slices sourdough bread, toasted
1 15oz can corn
3 pieces bacon cooked, roughly chopped
1 1/2 tbsp fresh lime juice
1 tsp hot sauce
1 tsp ground cumin
1/2 tsp garlic powder
2 tbsp chopped cilantro
salt and pepper to taste
Directions:
Preheat a saucepan to medium heat and add Curly's Pulled BBQ Chicken. Stir the chicken and warm through about five to seven minutes. Turn off the heat and set aside.
In a medium bowl combine corn, bacon, lime juice, hot sauce, cumin, garlic powder, cilantro, salt and pepper.
To assemble, place a piece of sourdough on a baking sheet. Top the sourdough with some of the pulled bbq chicken. Next, add the smoky corn bacon on top followed by the shredded mozzarella. Repeat process until all toasts have been assembled.
Next, turn on the broiler. Place the baking sheet under the broiler. Broil the cheese until golden brown. Remove from the broiler and serve toasts immediately.
All images and text ©