Spring Roasted Potatoes with Tamarind Butter
Spring Roasted Potatoes with Tamarind Butter is a quick and flavorful side! Roasted potatoes drizzled with tamarind butter will make any meal so delicious!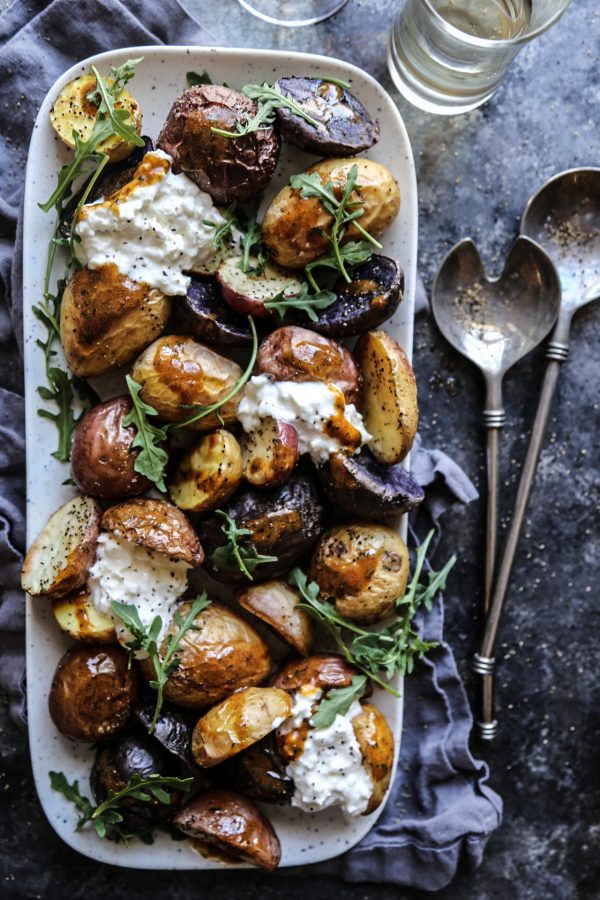 I'm so pumped.

Why you ask?

Well, this weekend we SPRING forward. Even though we lose an hour of sleep, it's a small sacrifice because I'm ready for longer days, warmer weather, and the ability to grill out all things. Plus, my friend Katie and I will pick up our Wednesday walks which is the best because it's a chance to do a mid-week brain dump ( and make a pit stop for wine)!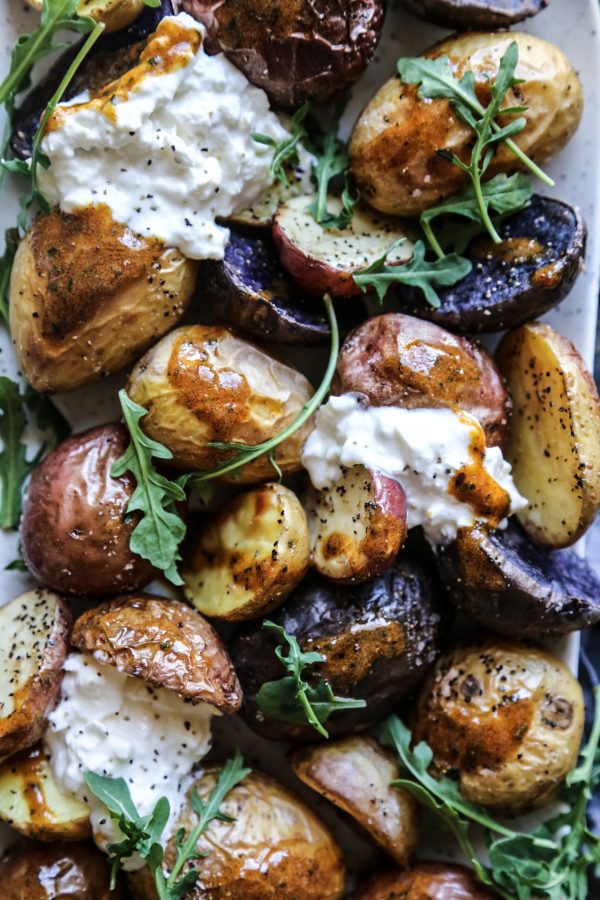 See, daylight savings brings so much potential!! Curious, are you a fan? Or just kind of meh about it? The bigger question is, why the hell do we still do daylight savings?

Anyway, as we gear up for warmer weather I thought we should talk about sides. I have the hardest time coming up with sides to make during the week that aren't sauteed veggies and a loaf of bread. Do you struggle with sides too?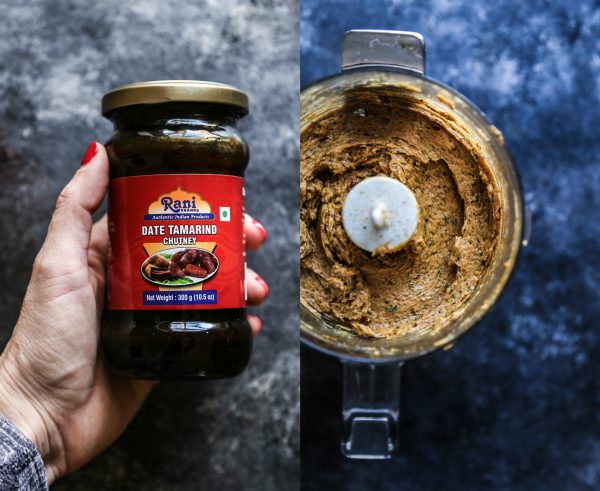 Well, my answer to our dilemma are these Spring Roasted Potatoes with Tamarind Butter. Baby roasted potatoes are drizzled with olive oil, salt and pepper and roasted at high heat for 40 minutes. Easy enough, right? But! What elevates these taters is this tamarind butter.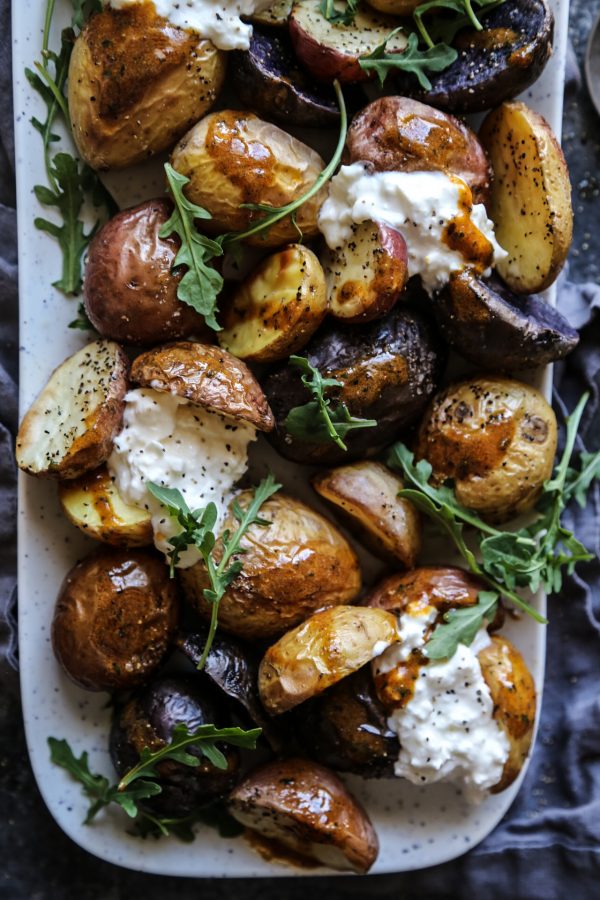 You maybe thinking, what the hell is tamarind butter? The base of this butter is tamarind chutney which you can find at your local grocery store next to the curry section. All you do is mix in a few of other ingredients and BOOM! A delicious butter that will elevate any side dish.

Are you ready to spring forward?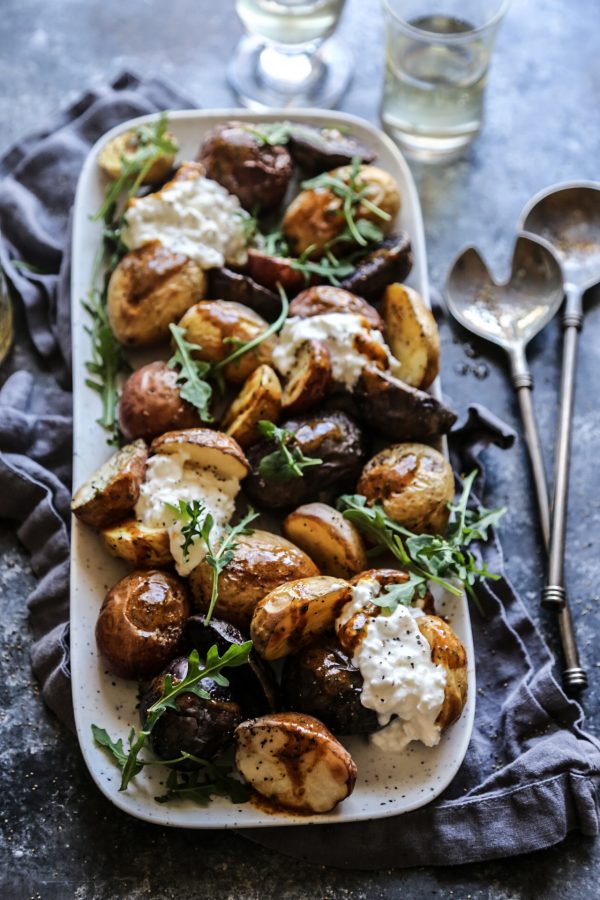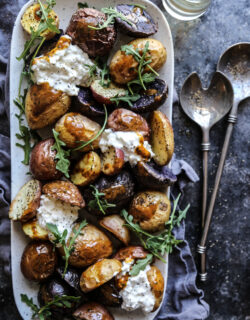 Spring Roasted Potatoes with Tamarind Butter
Ingredients:
for the potatoes:
1/4 cup olive oil
2 lbs baby potatoes, halved
8 ounces burrata, torn
Fresh arugula, for garnish
salt and pepper to taste
for the tamarind butter:
6 tbsp tamarind chutney
3 tbsp honey
1 tbsp chili-garlic sauce
2 tsp curry powder
1 1/2 sticks unsalted butter, room temperature
2 tbsp lime juice
2 tbsp minced fresh cilantro
salt and pepper to taste
Directions:
for the potatoes:
Preheat an oven to 425 degrees. Spray two baking sheets with non-stick cooking spray. Divide the potatoes between the two baking sheets and drizzle the tops of the potatoes with olive oil, salt and pepper. Cook the potatoes for 20 minutes and then flip them and continue to cook for another 20 minutes or until golden.
Remove the potatoes from the oven and place them on a serving platter. Break the burrata over the potatoes and garnish the tops with the melted tamarind butter and fresh arugula.
for the tamarind butter:
In bowl combine chutney, honey, chili-garlic sauce, curry powder, salt and pepper. In another bowl mix the butter until combined. Add in the chutney mixture, lime juice and cilantro. Keep mixing until everything is well combined. This recipe will make about 1 cup of butter. You will only need about 1/4 cup for the potatoes. Simply section out 1/4 cup and gently melt in the microwave or stovetop. Reserve until ready to pour over the potatoes.
Tamarind Butter recipe is from Milk Street
All images and text ©
Savor the harmonious blend of Spring Roasted Potatoes with Tamarind Butter. Each bite offers a delightful combination, creating a flavorful conclusion to your culinary journey.