Strawberry Basil Cobbler
Strawberry Basil Cobbler is a quick, sweet dessert that's delicious to eat at any occasion!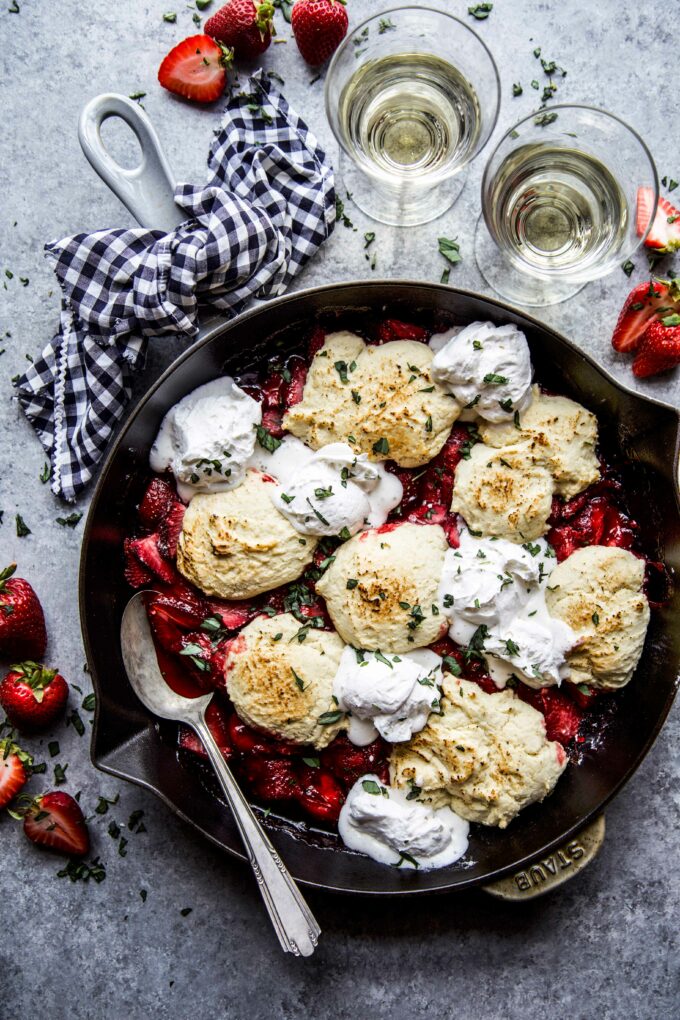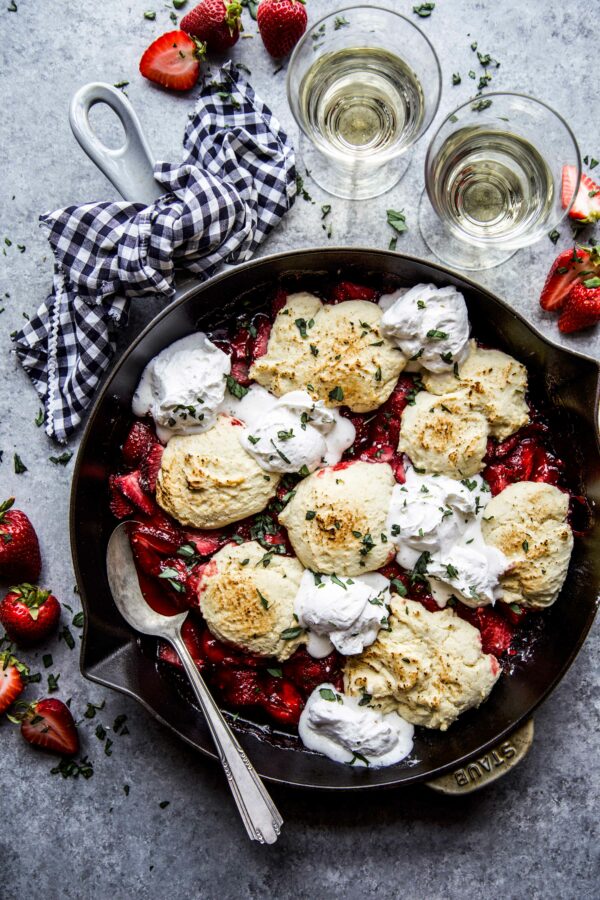 Confession.
I'm not the biggest dessert consumer. I KNOW. Put the stink-eye away for a minute and hear me out.
If I am going to eat something sweet I want it to pack flavor, crunch, and layers. Ice cream doesn't hit all those marks for me. However, cake, brownies, and this Strawberry Basil Cobbler have my full attention.
I mean, you can never go wrong with cake or brownies in any form. BUT! Sometimes the best desserts come via nature's natural sweetness. Strawberries are always a winner and can be molded into some of the best desserts year round.
Now, if you aren't a big baker you need not worry. This Strawberry Basil Cobbler is full-proof and is a great recipe to have on hand when you need dessert on the fly.
So let's dive in and make this gorgeous dessert!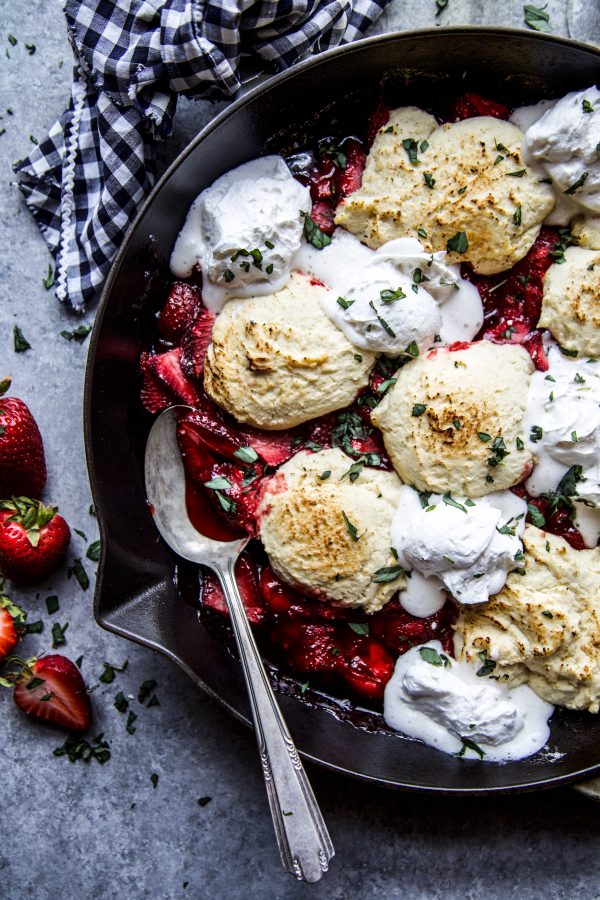 What's in this Strawberry Basil Cobbler?
Well, besides the obvious main ingredients, you will need the following to make this recipe:
Lime Juice
Flour
Granulated Sugar
Buttermilk
Cold butter
Vanilla Extract
Fresh Strawberries
Basil
Tips for Making this Strawberry Basil Cobbler:
1) Strawberries. Fresh is always the best, but you can certainly use frozen if you want. Just make sure to defrost the strawberries completely and drain any extra liquid.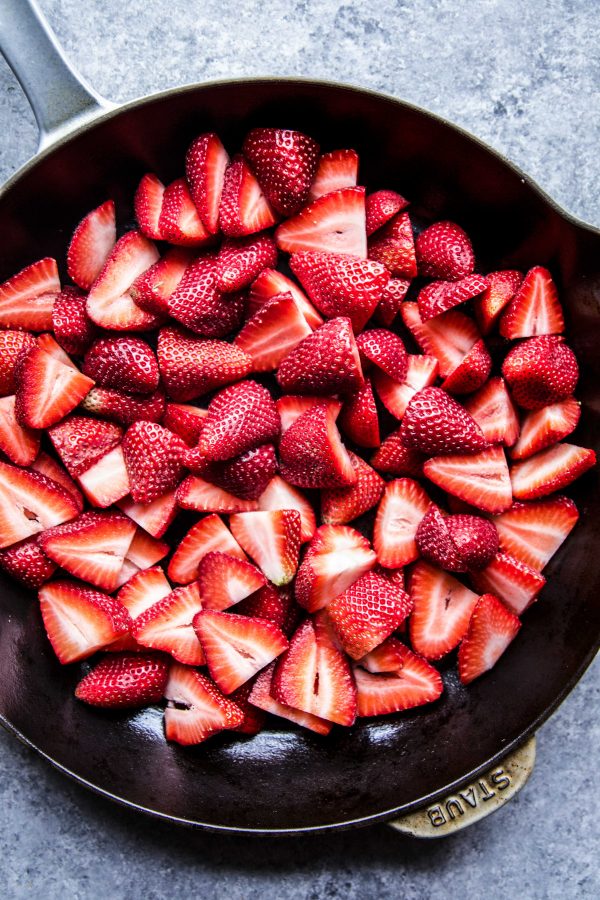 2) Cold butter. To help keep the butter super cold, I always cube the butter and store it in the fridge before I start making the biscuit topping. It saves me a step and ensures the butter stays super cold.
3) Buttermilk. Not to worry! If you can make your own buttermilk by souring some regular milk. Simply add either a tablespoon of lemon juice or white vinegar to a cup of milk and stir.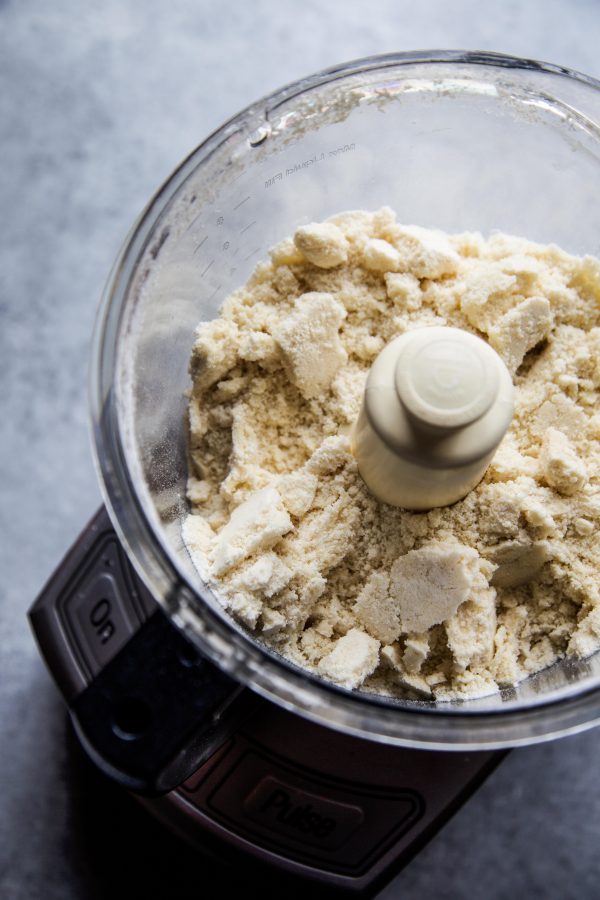 What do you serve on top of the Strawberry Basil Cobbler?
So many options! I would try whipped cream, ice cream, or even crumbled vanilla wafers would be delicious!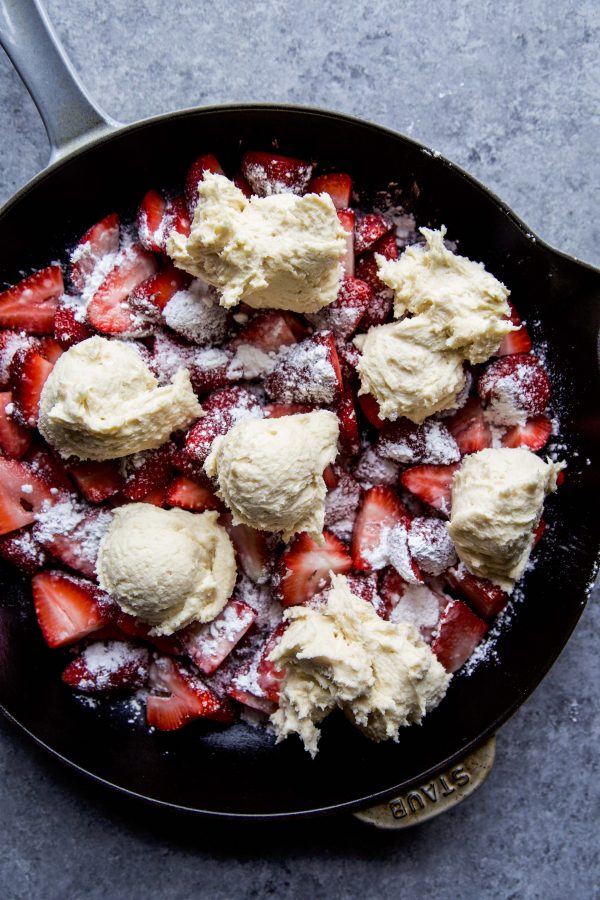 Can I make the biscuit topping Gluten-Free?
Yes! Simply swap out the all-purpose flour for almond flour or any gluten-free flour.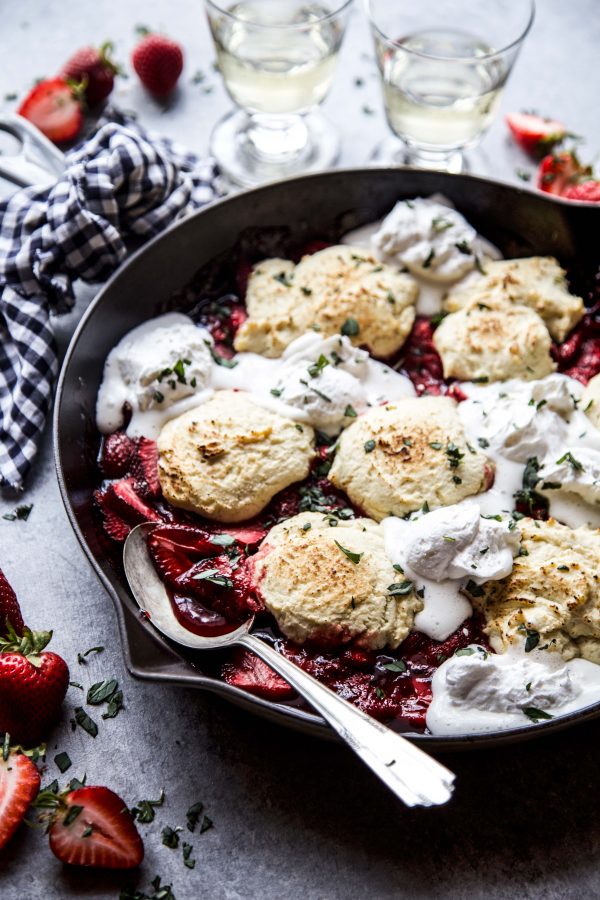 How long do leftovers keep?
I would eat this Strawberry Basil Cobbler at least a day or two after it's made. Best kept in the fridge as well!
More Flavorful Desserts to Enjoy: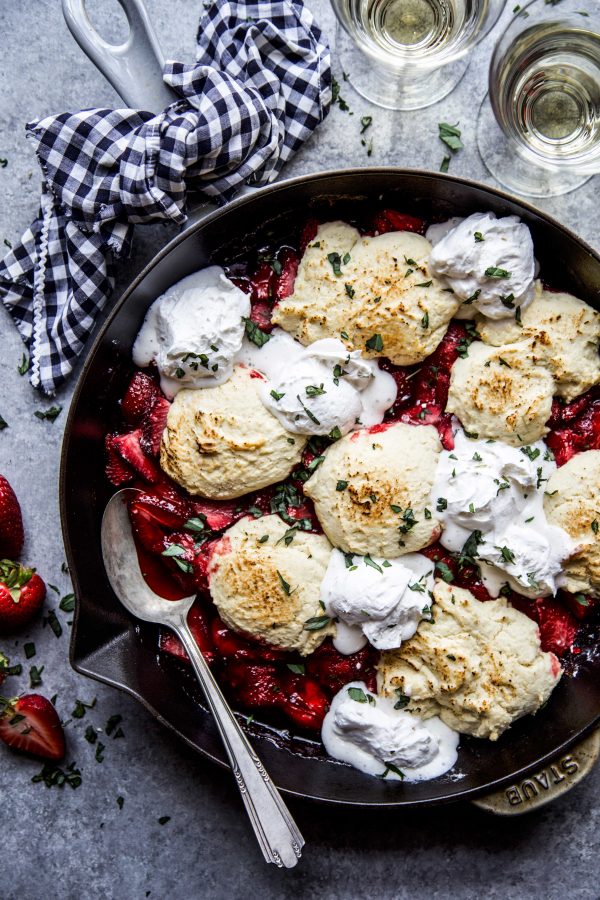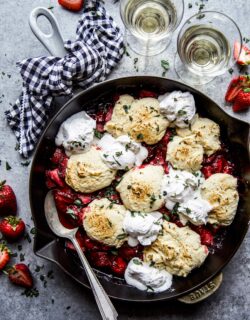 Strawberry Basil Cobbler
Ingredients:
for the strawberries:
2 lb fresh or frozen strawberries, halved or quartered
2 tbsp granulated sugar
1 tbsp cornstarch
1 tbsp fresh basil, chopped
1 tbsp fresh lime juice
for the cobbler topping:
1 3/4 cup all-purpose flour
2 tbsp granulated sugar
1/4 tsp kosher salt
1 stick cold butter, cubed
1/2 cup buttermilk
1 large egg
1 tsp vanilla extract
whipped cream, for garnish
Directions:
Preheat your oven to 350 degrees. Spray a 10-inch cast iron skillet with non-stick cooking spray.
Add the strawberries to the skillet and toss with granulated sugar, cornstarch, basil, and lime juice.
In a food processor, add the flour sugar, and salt. Next, add in the cubed cold butter and pulse until pea sized. Add in the buttermilk, egg and vanilla extract. Pulse to combine.
Use an ice cream scoop and scoop the cobbler topping on top of the strawberries. Bake until golden and bubbly about 45 to 50 minutes. Let cool slightly before serving and garnish with whipped cream.
All images and text ©