Curry Veggie Burger
Curry Veggie Burger is an easy and healthy-ish burger to make any night of the week! Made with kidney beans and curry spices. This will be your new go-to burger!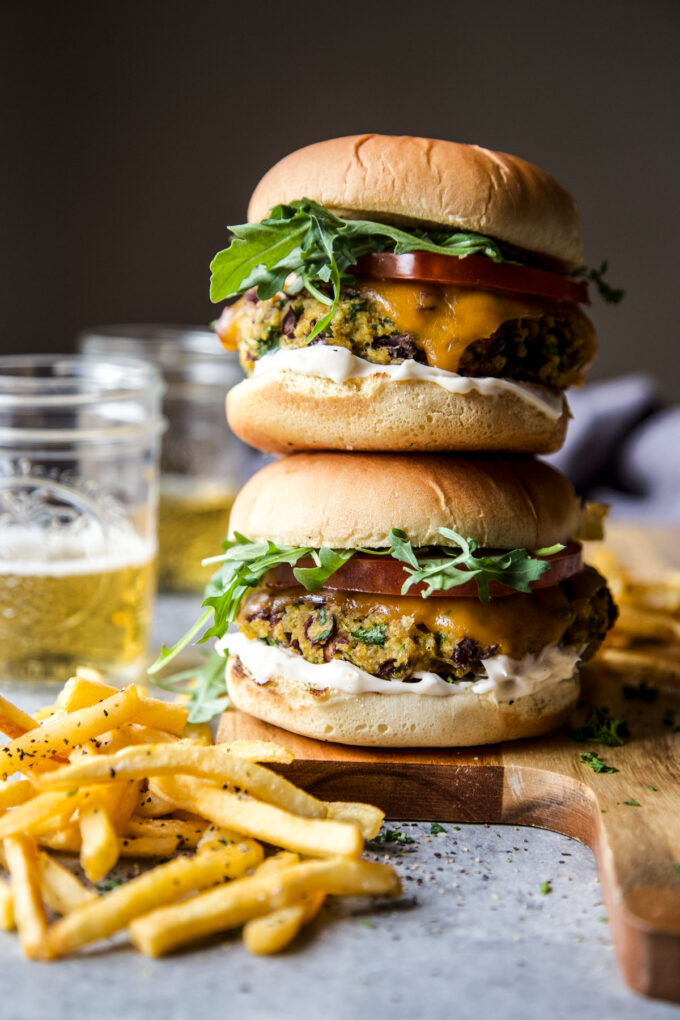 My ultimate comfort meal: Cheeseburger with French Fries.
Nothing beats a juicy burger topped with melted cheese and washed down with a handful of crispy golden fries. I'm getting hungry just thinking about it!
Even though I would love to eat a cheeseburger for breakfast, lunch, and dinner, I do need to watch my health. Which is why I love making this Curry Veggie Burger.
This Curry Veggie Burger is loaded with plant-based beans, spices, and is cooked until golden brown and super tender. Trust me, you won't miss the meat with this delicious veggie burger.
Ready to see what the fuss is about?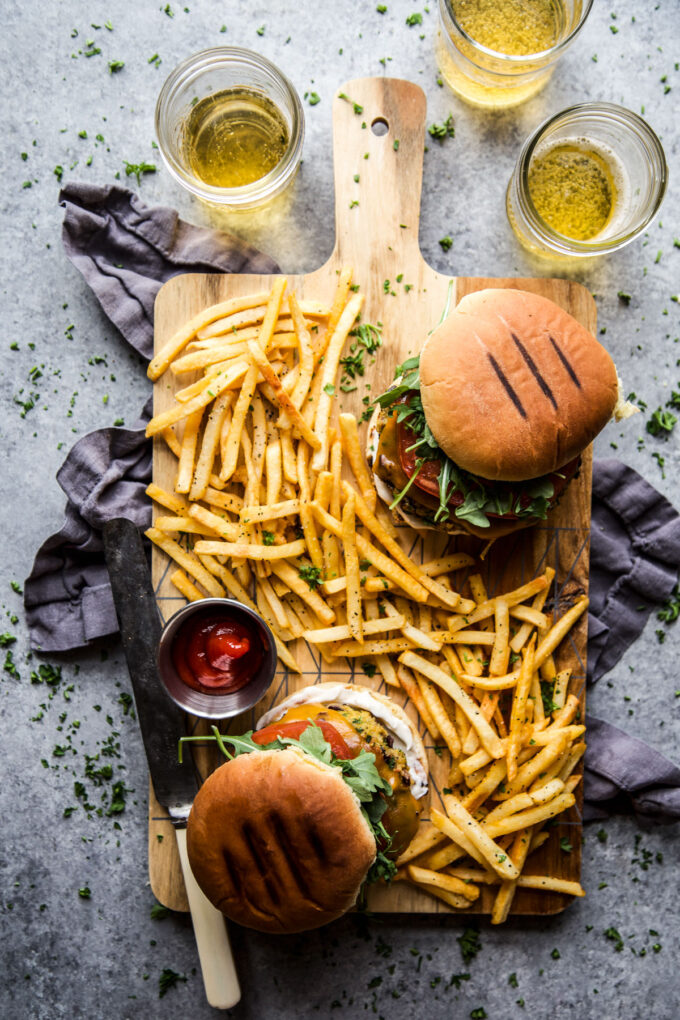 What's in this Curry Veggie Burger?
Plant-based burgers often get a bad wrap because they usually take a lot of ingredients to make said burger taste delicious. Well, I'm here to show you that these Curry Veggie Burgers are actually quite easy to make and only require a few ingredients.
For this recipe you will need:
Kidney beans
Curry powder
Egg
Parsley
Parmesan
Breadcrumbs
Hamburger Buns
Cheddar Cheese
Variety of toppings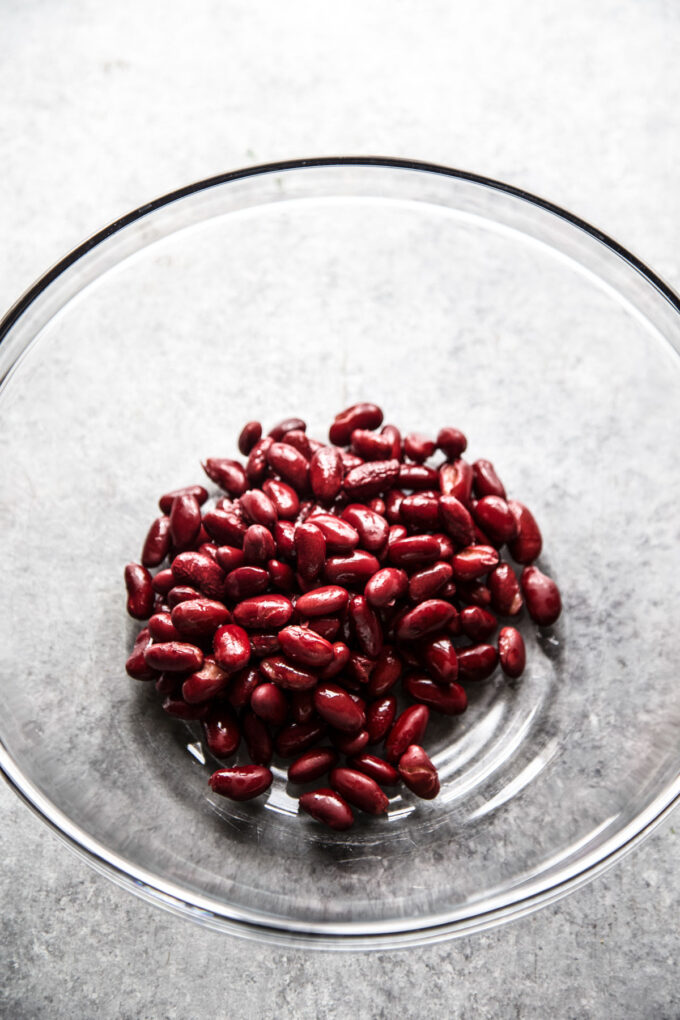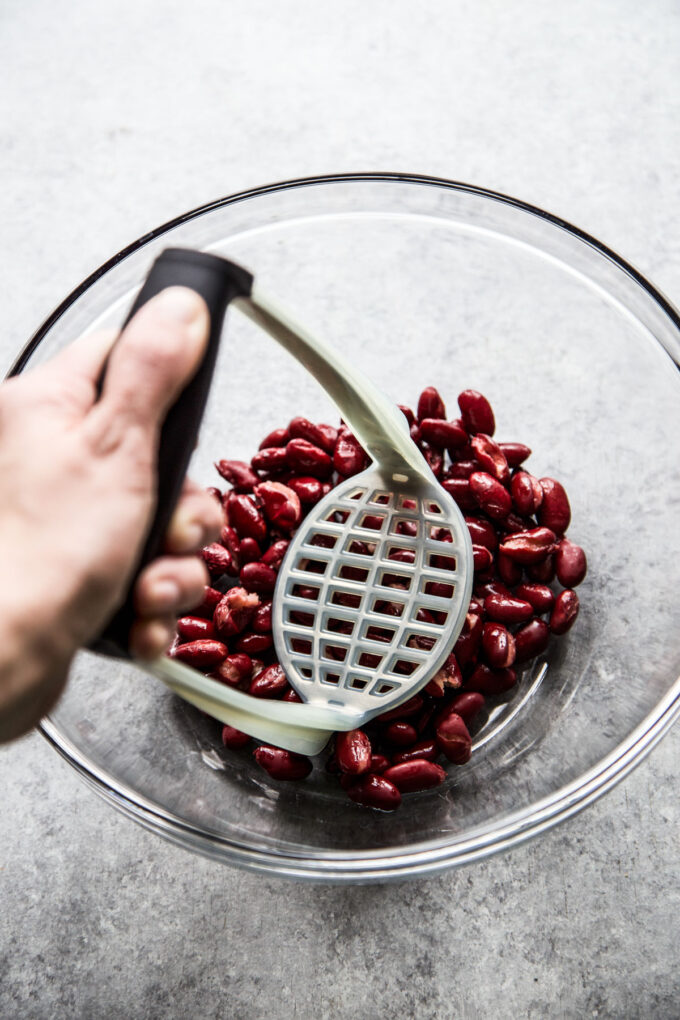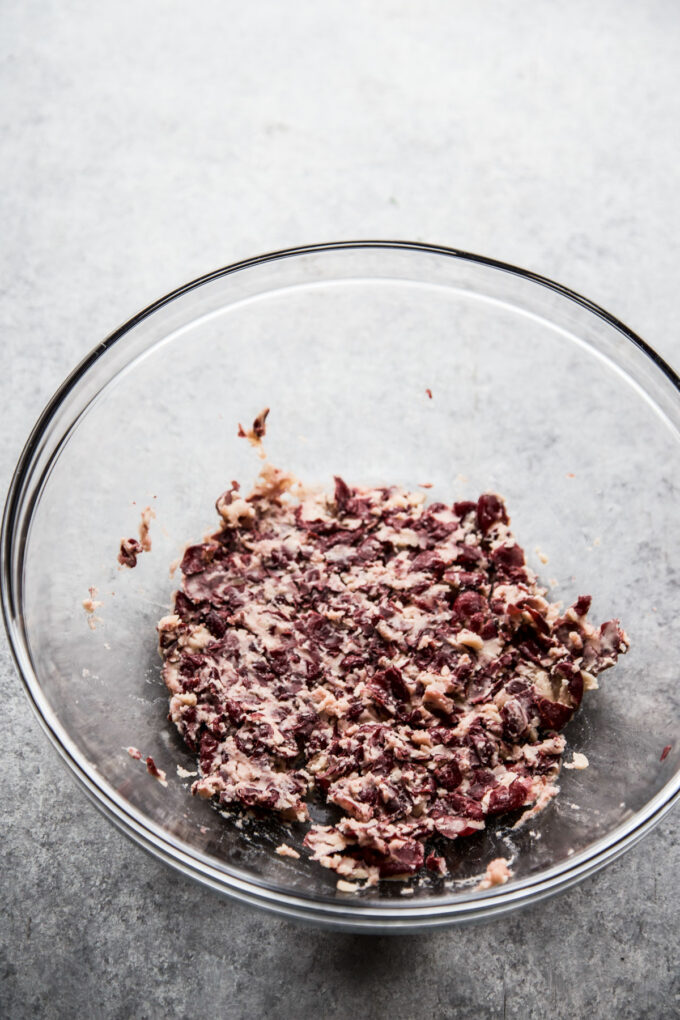 Tips for Making this Curry Veggie Burger:
Kidney Beans. I used canned kidney beans for this recipe. You can certainly use fresh kidney beans from scratch. However, if you go that route you will need to factor that into your cooking time.

Curry powder. If you want a more intense curry flavor you will need to add in more curry powder. Curry isn't spicy, it's more like adding warmth to your dish.

Breadcrumbs. I personally use panko breadcrumbs because they are lighter and more airy. However, if you can't find panko breadcrumbs make sure you find plain style breadcrumbs at the grocery store.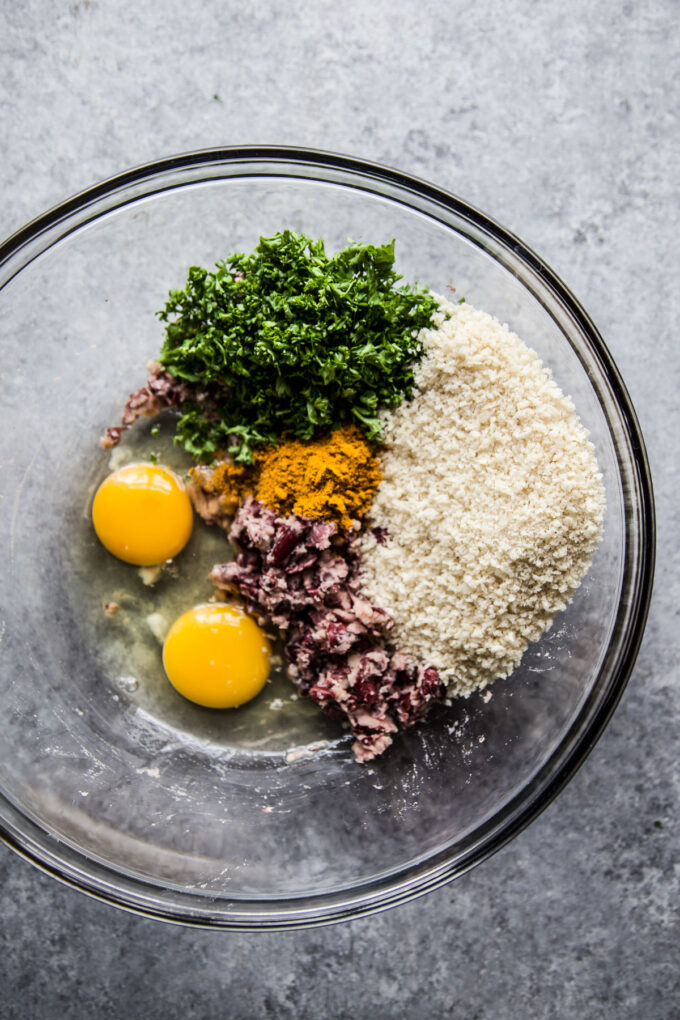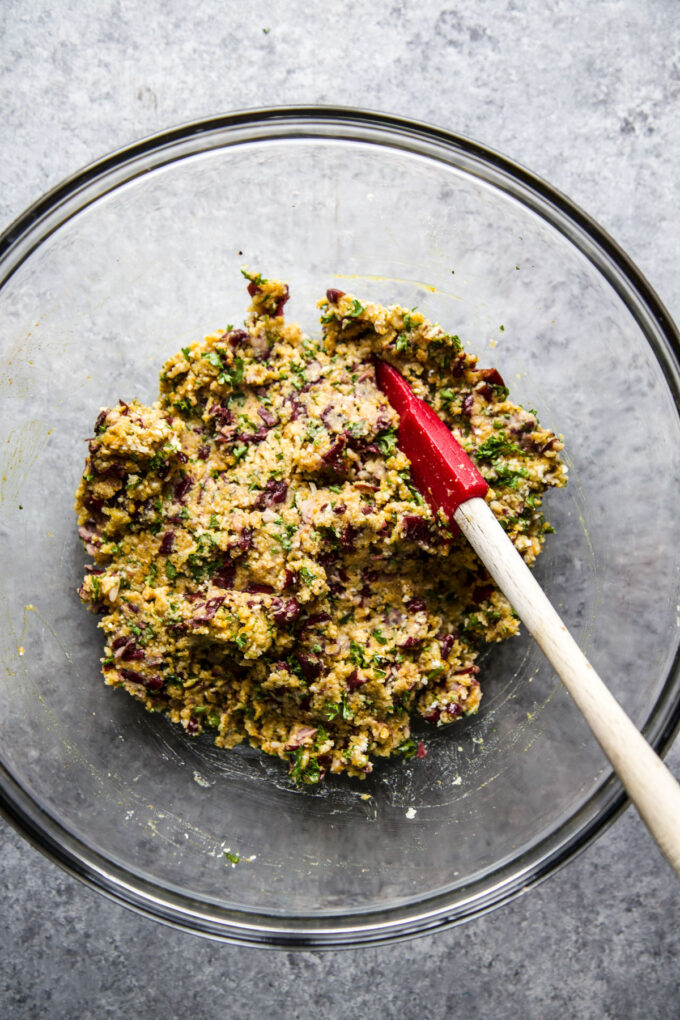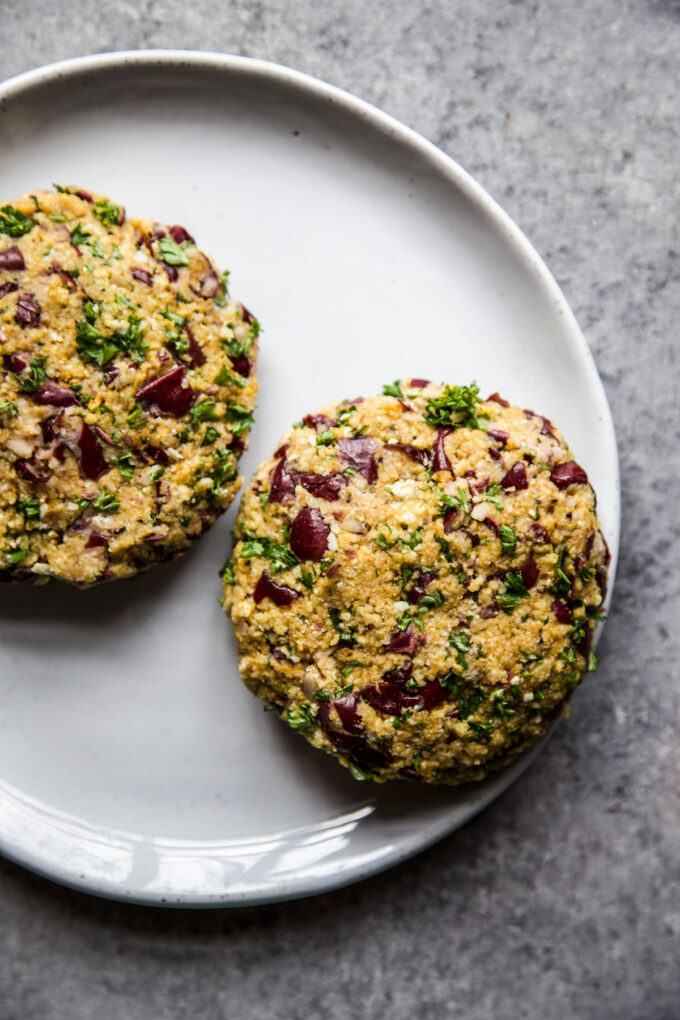 Frequently Asked Questions:
Do I have to use kidney beans to make these Curry Veggie Burgers?
Yes and no. I have not tried this recipe using either black bean or pinto, both would be an excellent substitute. If you do make this recipe using a different type of bean let me know!
What skillet do you recommend cooking these Curry Veggie Burgers in?
Great question! You will need to use an oven safe non-stick skillet. Or if you don't have any oven-safe skillet, find a skillet with a lid so you can make sure the burgers cook evenly.
Do you have to add cheddar cheese to the burgers?
Any kind of cheese will work! Personally, gouda would taste amazing!
How long will leftovers keep in the fridge?
These Curry Veggie Burgers will keep up to 3 days in the fridge if stored in an airtight container.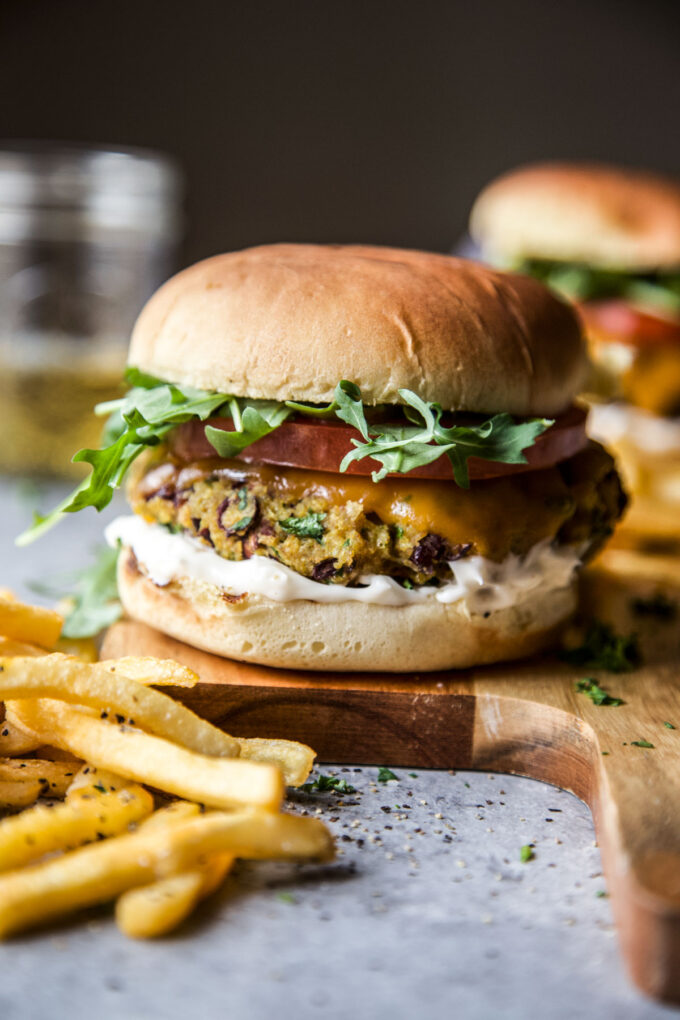 More Delicious Burger Recipes to Enjoy: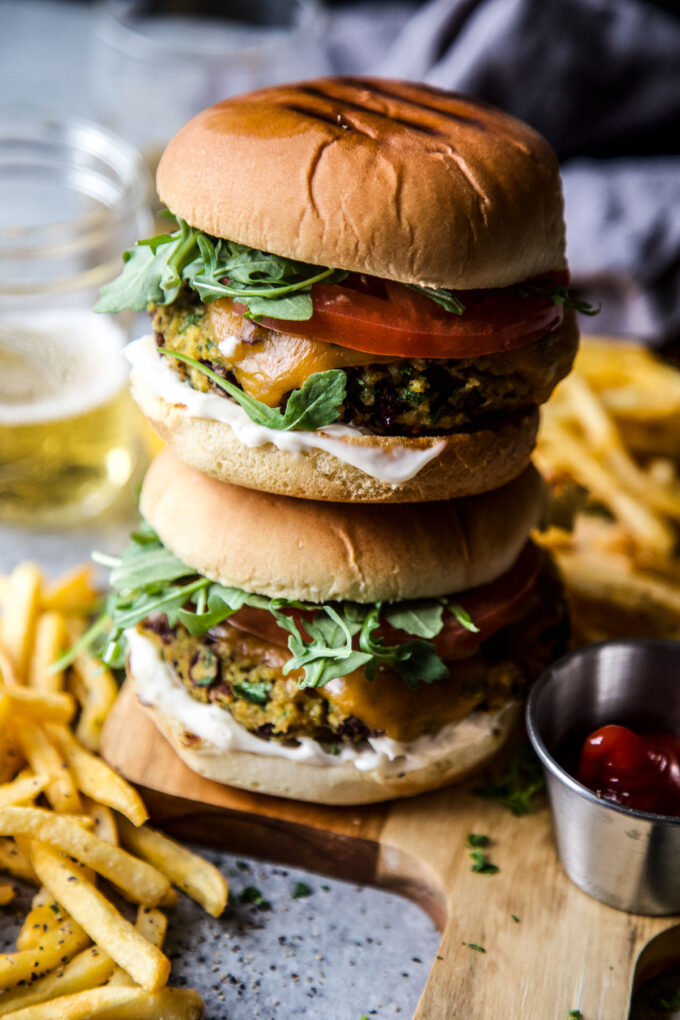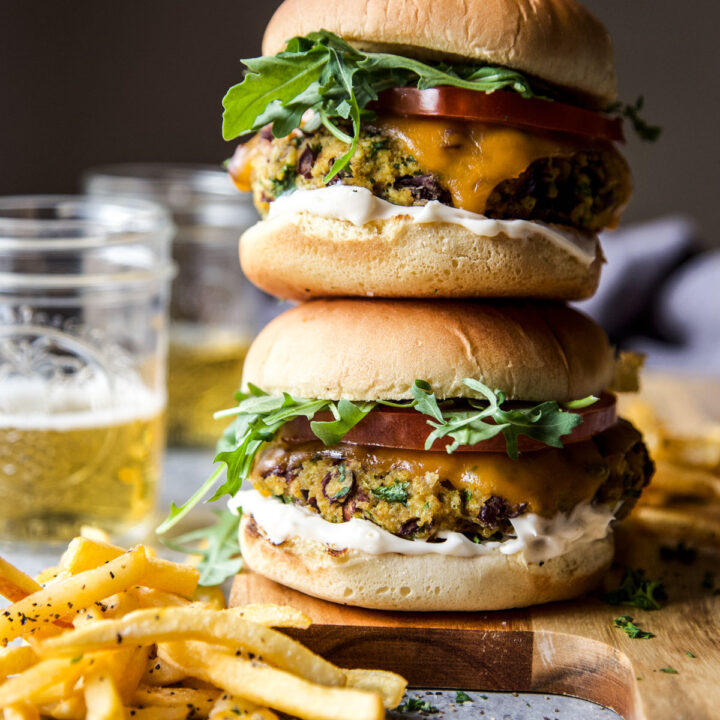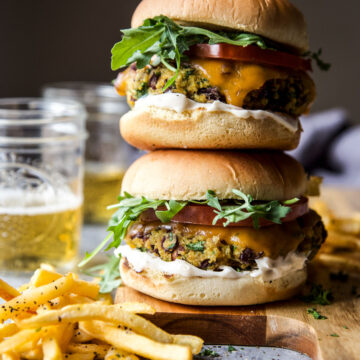 Curry Veggie Burger
Curry Veggie Burger is an easy and healthy-ish burger to make any night of the week! Made with kidney beans and curry spices. This will be your new go-to burger!
Ingredients
1 15oz Can kidney beans, rinsed, drained
1 1/2 tsp Curry powder
2 large Eggs, whisked
1/2 cup Chopped fresh parsley
1/4 cup Grated Parmesan
1/2 tsp Kosher salt
1/2 tsp Black pepper
3/4 cup Panko breadcrumbs
2 tbsp Olive oil
4 slices Cheddar Cheese
4 Burger buns
4 slices Fresh tomato
Fresh arugula, for garnish
Mayonnaise, for garnish
Instructions
Preheat your oven to 375 degrees.

In a large bowl add the kidney beans and mash with a fork or a potato masher. Next, fold in the curry powder, eggs, parsley, Parmesan, kosher salt, and black pepper.

Fold in the panko breadcrumbs. If you need to add more panko to the bean mixture that's okay. The panko is meant to soak up any moisture. Once everything is combine, take the bean mixture and form 4 patties. Let the patties rest for about 10 minutes before cooking.

Next, in an oven-safe, non-stick skillet add the olive oil. Preheat the skillet medium-high heat and then add the bean patties. Brown on both sides for about 3 minutes per side. Transfer the skillet to the oven to cook through about 10 to 12 minutes. In the last minute of cooking add the sliced cheddar cheese ton top of each bean patty.

To serve: place a bean patty on top of the bottom burger bun. Garnish with a tomato slice, arugula, and mayonnaise. Enjoy.
Did you make this recipe?
Please leave a comment below and share a photo on Instagram with the hashtag #thecuriousplate!