Pink Champagne Margaritas
Pink Champagne Margaritas are a pretty cocktail perfect for any celebration or happy hour!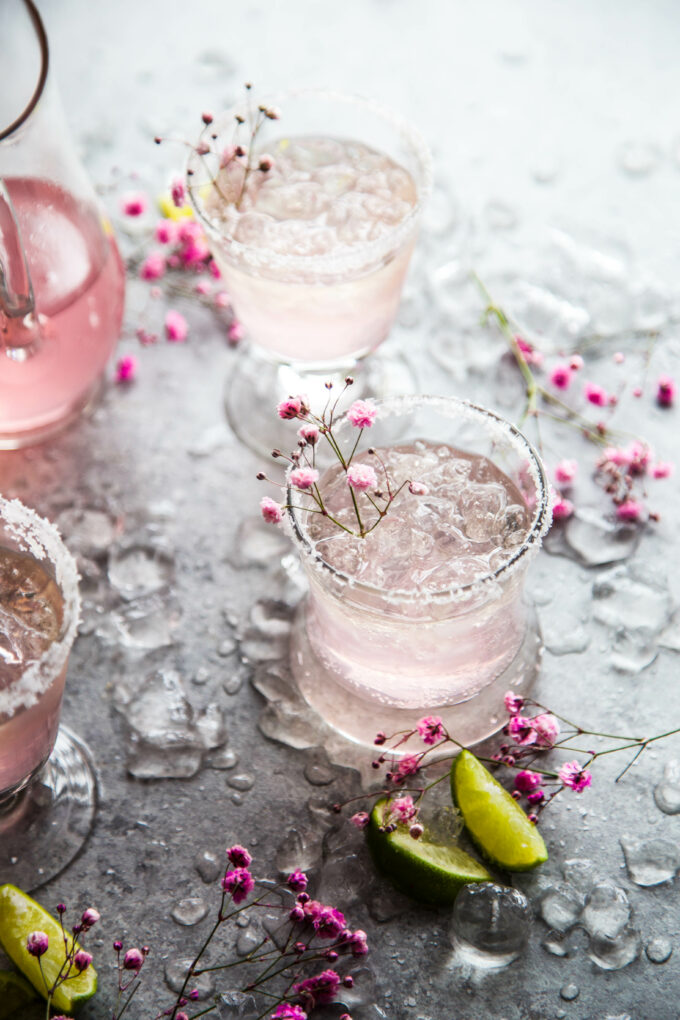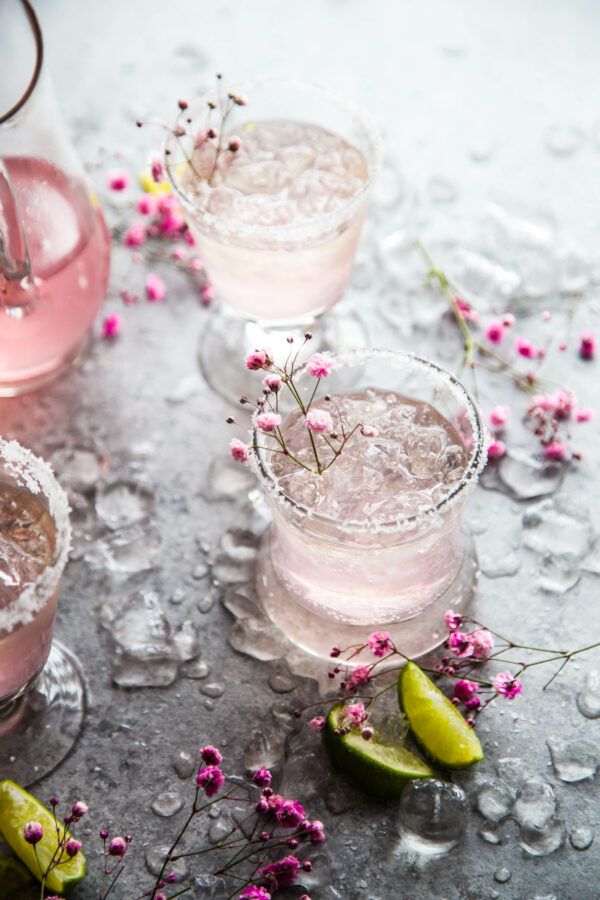 Pretty in Pink.
Loved watching that movie growing up. It's one of those classic movies that covers all the teenage woes and truth, still applicable today! 
Well, if you need a pretty cocktail while catching up on old classic girl movies this Pink Champagne Margarita ought to do the trick. Still has all the usual suspects of a classic margarita just with a few added twists.
Ready to countdown to happy hour?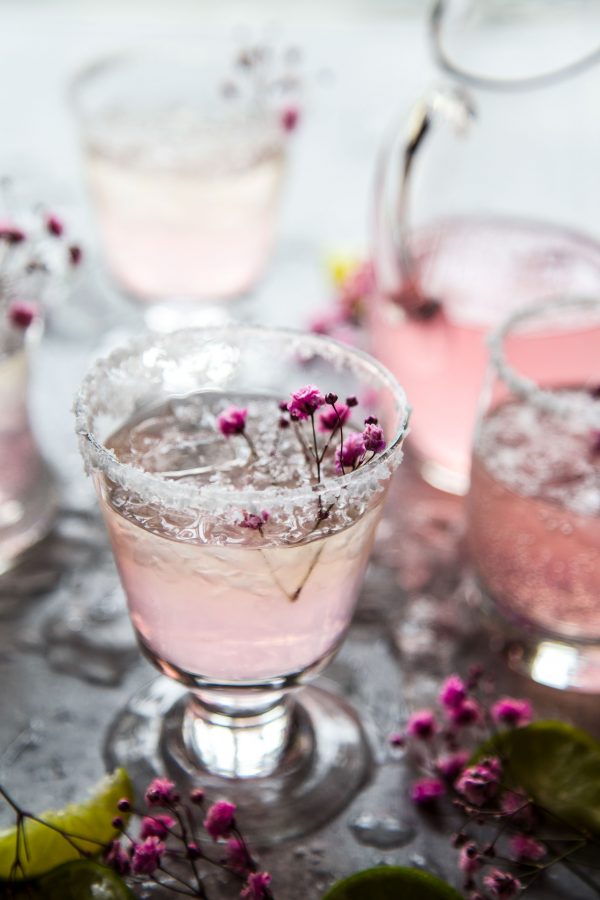 What's in these Pink Champagne Margaritas?
This cocktail is so festive and not to mention pretty. I bet you have a few of the ingredients in your fridge or bar already! What you'll need:
Champagne
Sparkling or Regular Pink Lemonade
Triple Sec
Lime Juice
Tequila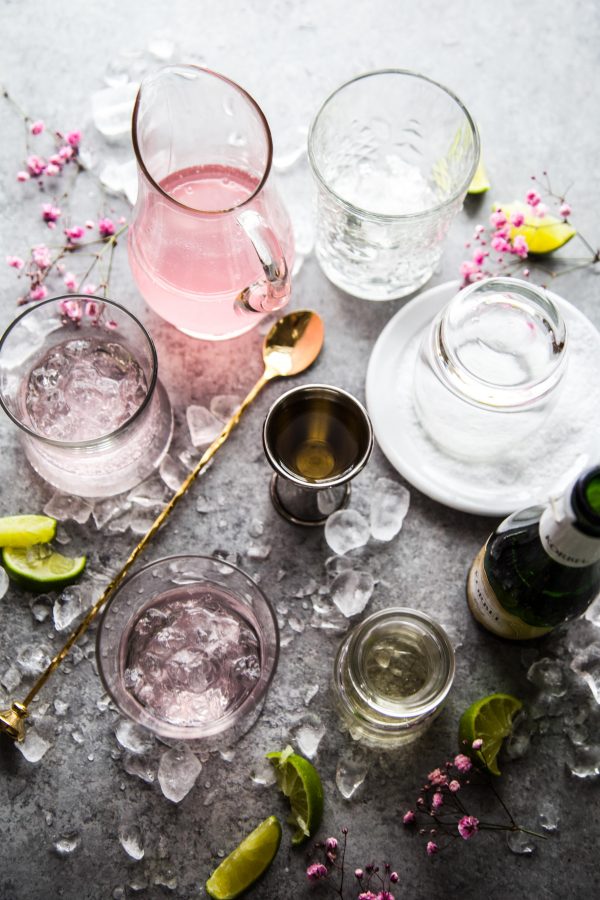 Tips for Making Pink Champagne Margaritas:
1) Champagne. I would suggest using a dry brut to combat the sweetness and tartness of the lemonade. You want the cocktail to be evenly balanced in flavor.
2) Lemonade. For this recipe I used sparkling lemonade. Adds an extra zing to the drink, but definitely use whatever kind of pink lemonade you want!
3) Tequila. If you aren't the biggest fan of tequila try using vodka or completely eliminate the hard liquor altogether.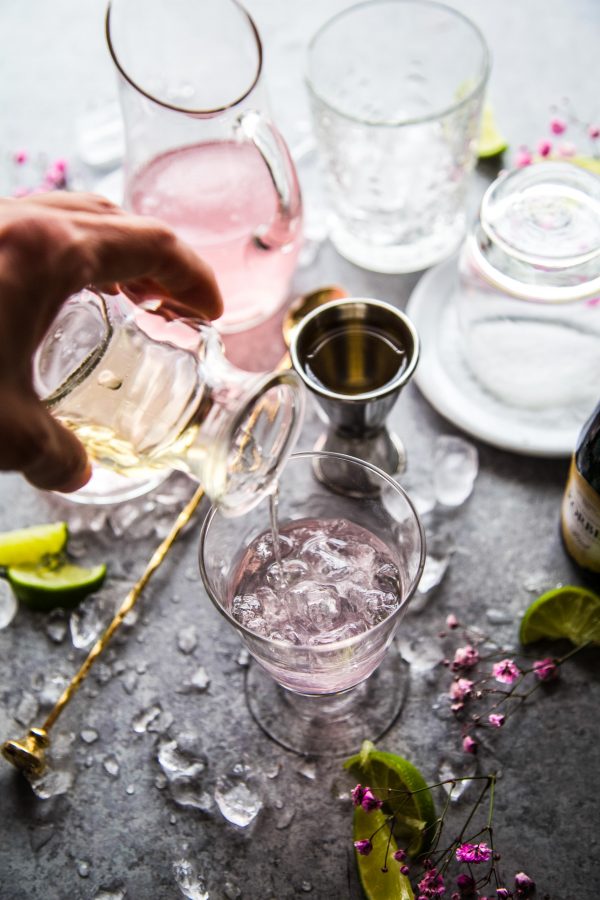 Can You Make the Pink Champagne Margaritas Ahead of Time?
You bet! I would mix everything together except the champagne. Leave that out until you are ready to mix and serve. Can be made 12 hours in advance.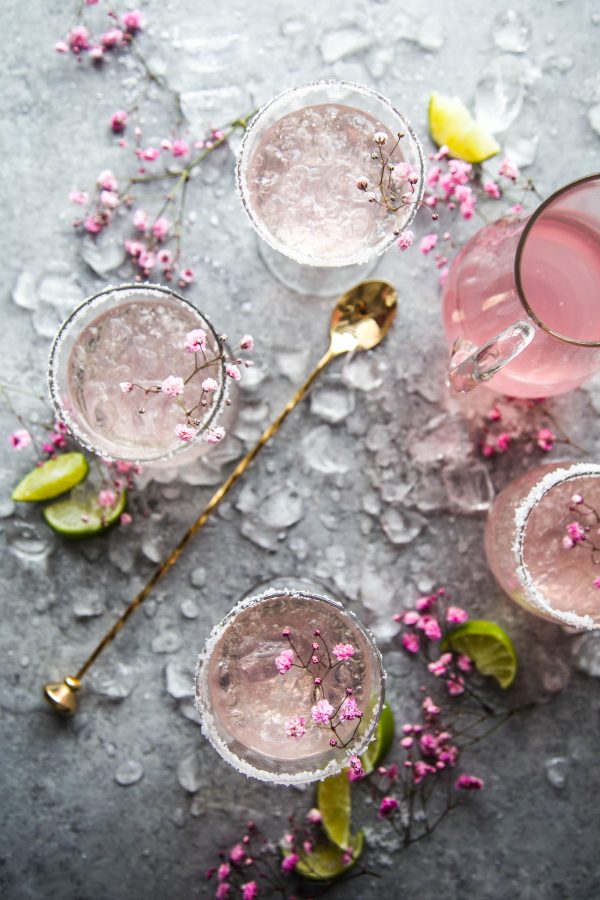 What Type of Occasion Would these Pink Champagne Margaritas Best Be Served?
OMG! Girls night in or out especially if you watch Mean Girls! Bridal or Baby Shower. Spring brunch would be so fun too!
I hope you enjoy making this fun cocktail! If you do make it, please let me know! I love hearing from you!
More Cocktail Recipes to Enjoy:
Pink Champagne Margaritas
Pink Champagne Margaritas are a pretty cocktail perfect for any celebration or happy hour! 
Ingredients
1 cup Champagne or prosecco
2 cups Pink lemondade
1/2 cup Tequila (*your favorite kind!)
1/2 cup Triple sec
1/4 cup Fresh lime juice
Lime wedge, for garnish
Kosher salt, for garnish
Instructions
In a large pitcher combine champagne, lemonade, tequila, triple sec, and lime juice.

Next, take a cocktail class a rub the rim of the glass with the lime wedge. Take the rim and rub it around a plate filled with kosher salt.

Fill the same cocktail with ice and pour the pink champagne margarita mixture into the glass. Repeat process until all the mixture has been used. Cheers!
Did you make this recipe?
Please leave a comment below and share a photo on Instagram with the hashtag #thecuriousplate!