Thanksgiving Brunch Board
Thanksgiving Brunch Board is an easy way to feed a crowd on the fly! Layout your favorite brunch items like waffles, eggs, and yogurt. Let the guests pick what they want!
Let the packing begin.
I say this and a part of me is kind of kidding because we don't leave for Kansas until Saturday. BUT. The other part of me is not kidding.
My friend Listy tells a funny story about having two young kids and waking up at 5 am and still finding herself late to a 10am meeting. At first I didn't believe her because she is very organized and always on the ball. But after having Charlie I totally get it. To leave the house takes at least two hours with feeding, changing her diaper, and of course you have to leave a little time for "what if."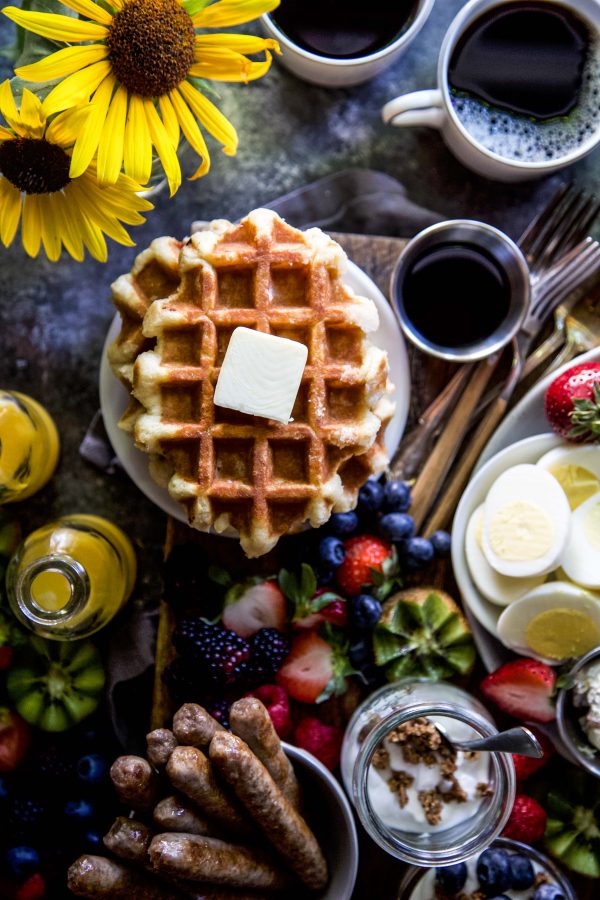 Now that is just for a quick errand or doctors appointment. I am trying to get ready to be gone a full week and a road trip. HELP! Seriously, if you have tips and tricks on how to travel with a newborn let me know!
Even though I'm distracted with getting ready to leave, I don't want to forget to tell y'all about this Thanksgiving Brunch Board. This might be my favorite thing about any holiday gathering. Whenever I am hosting I love putting out a smorgasbord of ingredients so guests can help themselves. That way I don't end up being a short order cook.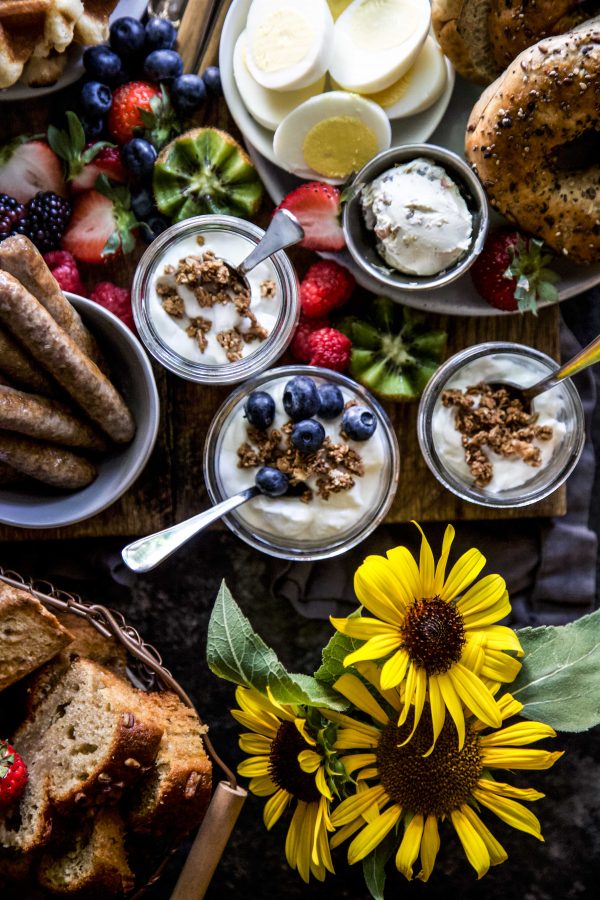 You can put whatever you want on the board. I try to get a temperature check of what folks like so you at least have options if someone doesn't like eggs, etc. For this Thanksgiving Brunch Board I went all out. I decided to go with pumpkin waffles, eggs, bagels, cream cheese, sausage, yogurt bowls, and fruit. Pro tip: heat up frozen waffles so you aren't making anything from scratch!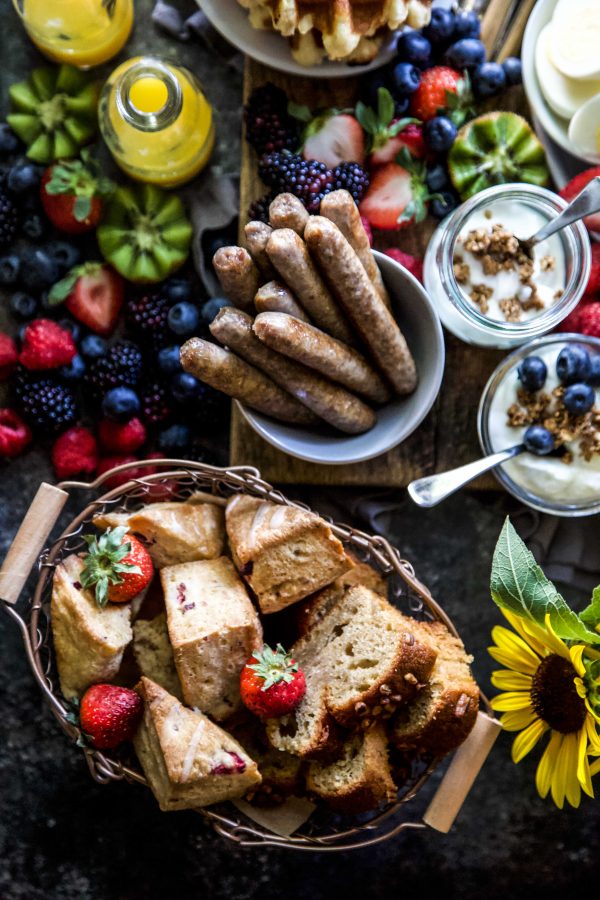 Also, sprinkle in some fresh flowers to make it feel fancy. You will be the hostess with the mostess. Okay, now back to packing. I only have six days left. Can I make it?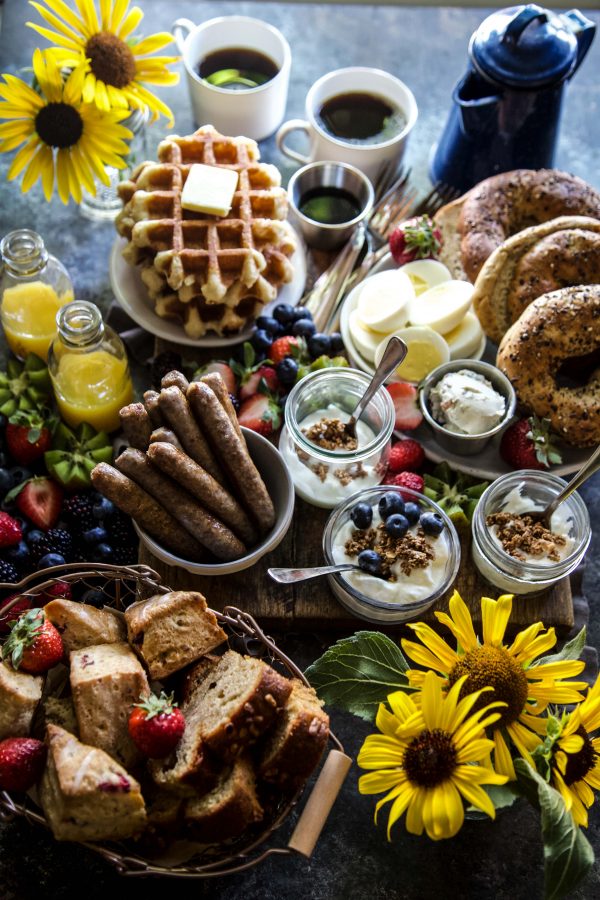 Thanksgiving Brunch Board
Ingredients:
Scrambled eggs
Frozen pumpkin waffles, heated
Sausage links
Everything bagels
Plain cream cheese
Assortment of fruit: strawberries, blueberries, blackberries
Plain Greek yogurt
Granola
Assortment of pastries: scones, muffins, bread
Directions:
Arrange everything on a platter and serve immediately. Decorate with flowers if desired!
All images and text ©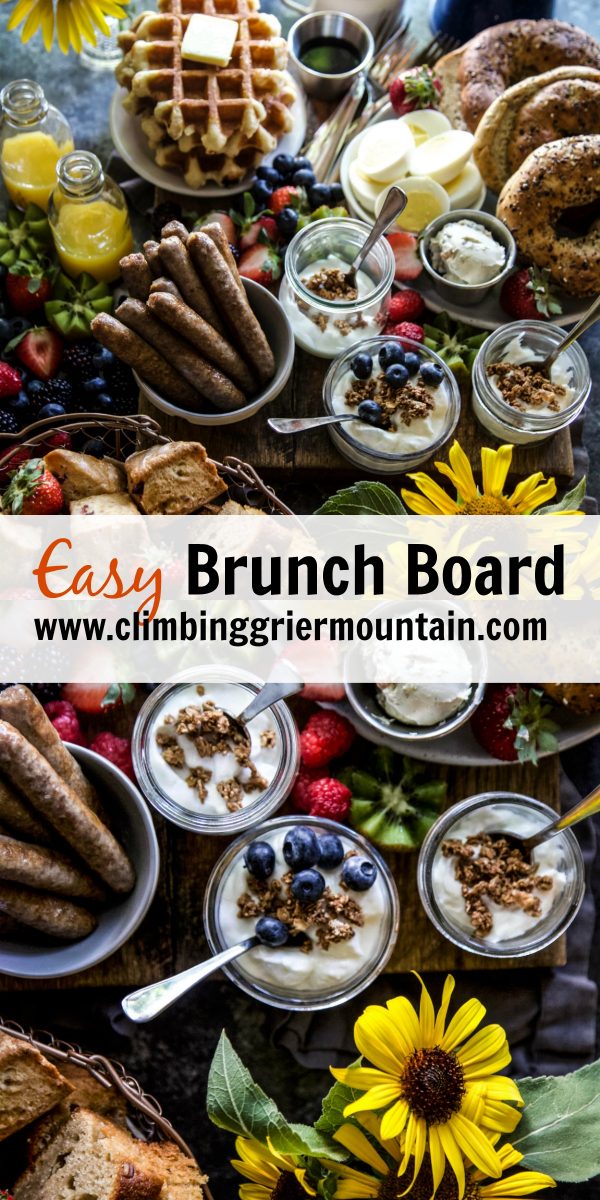 In closing, the Thanksgiving Brunch Board is a splendid way to celebrate the holiday morning with a diverse selection of delicious treats, bringing family and friends together in the spirit of gratitude and togetherness.