Easy Guide to Hosting Thanksgiving + (Free Printable Checklist)!
Easy Guide to Hosting Thanksgiving is a foolproof guide on how to host Thanksgiving! Lauren provides step-by-step tasks, kitchen tool suggestions, and entertaining tips to make hosting Thanksgiving feel like a breeze.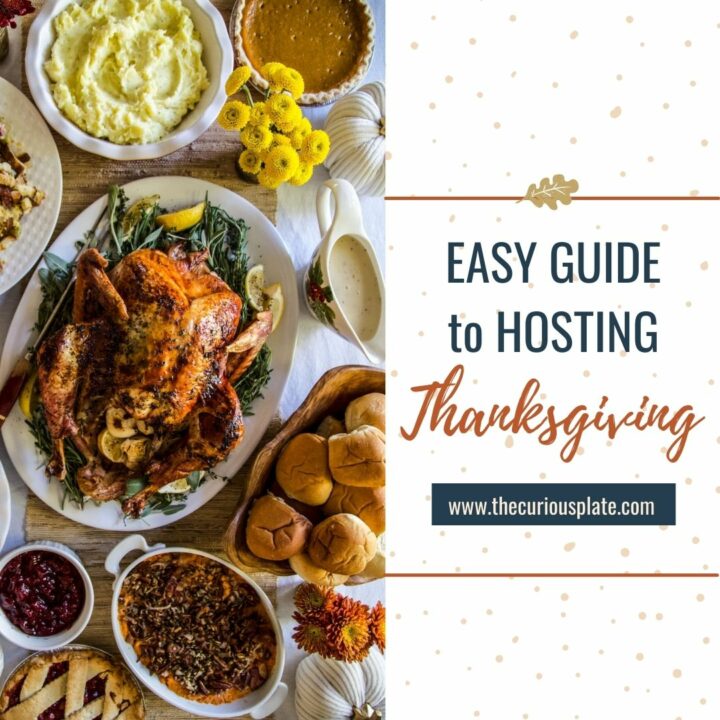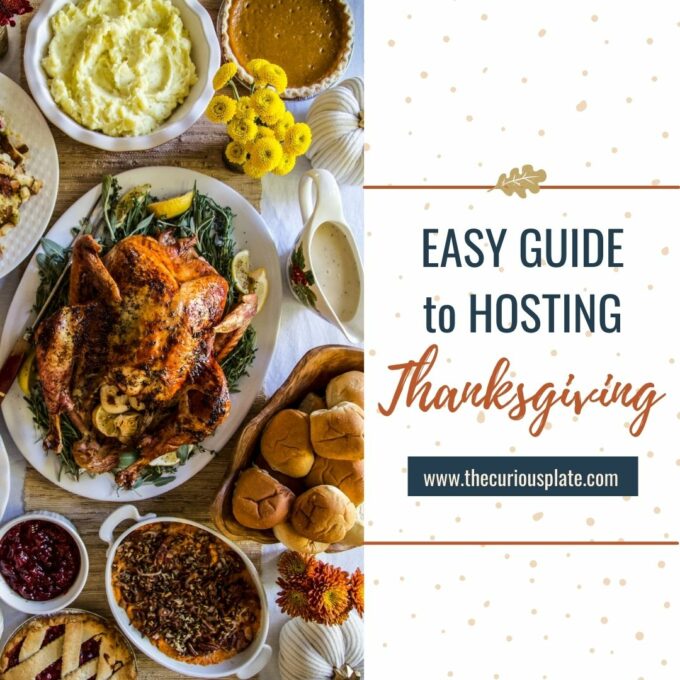 Thanksgiving.
The pinnacle of all food holidays.
Truth: Thanksgiving can be a joyous and fun holiday. No, seriously, especially if you are hosting.
Do you want to know my secret for creating an easy and successful Thanksgiving?
The secret is: TIME MANAGEMENT.
You have to do a few tasks each day in order to prepare not only for the feast itself, but also to make your guests comfortable. Which is why I created this foolproof Easy Guide to Hosting Thanksgiving.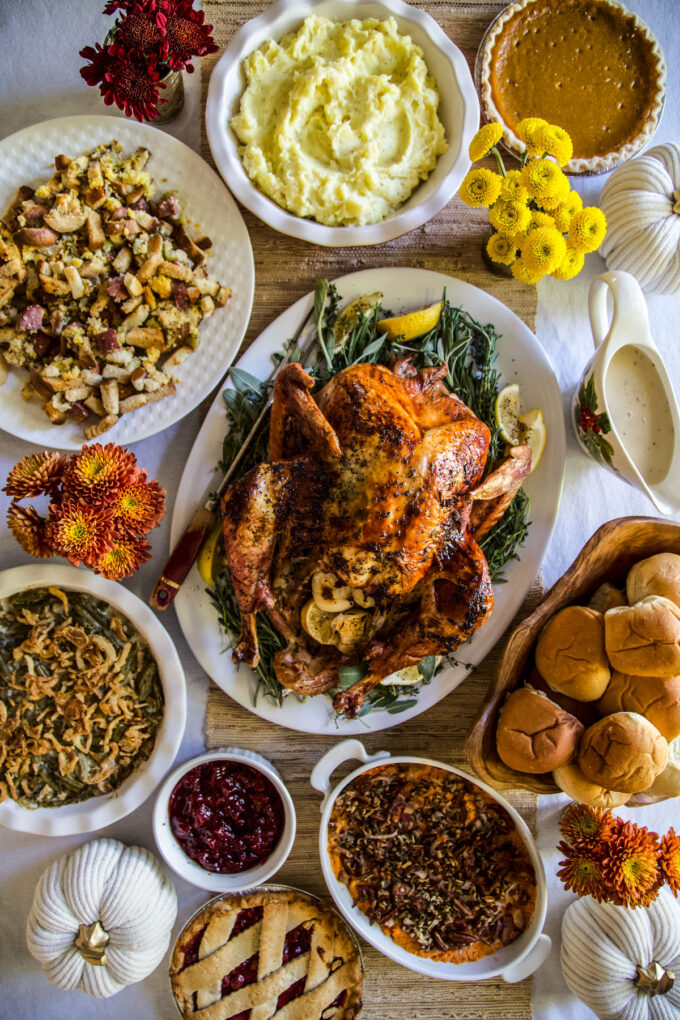 Below you will find an approachable timeline to ensure that you aren't overwhelmed while still managing to stay on schedule. I'm a big believer that the more you get done ahead of time the easier and more enjoyable Thanksgiving day will be.
In addition to the guide, I've also created a FREE PRINTABLE CHECKLIST that you can download. Keep this checklist within arms reach so you can track your progress.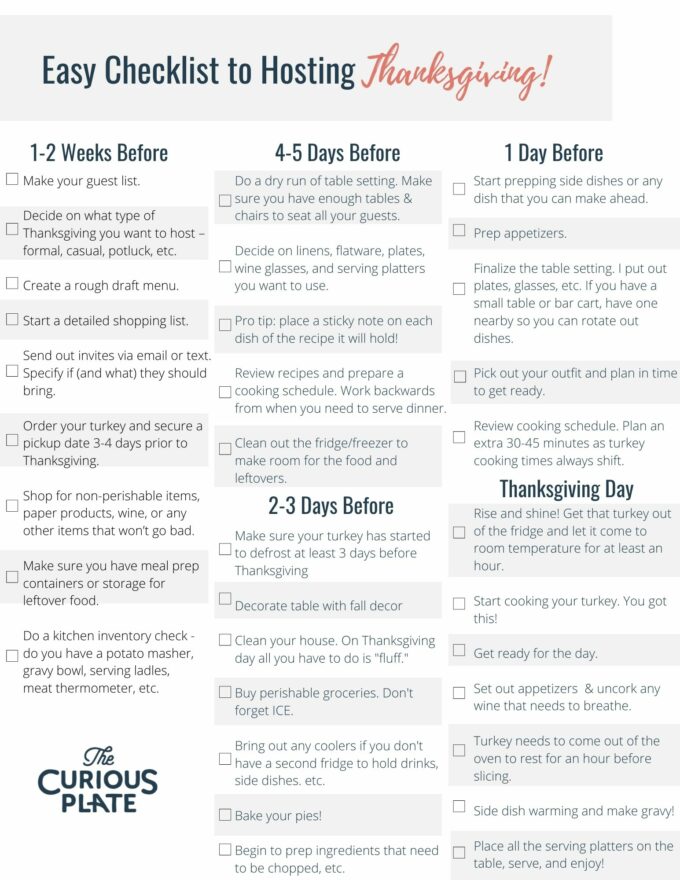 Alright, ready to tackle Thanksgiving? Let's get started!
1 to 2 weeks before Thanksgiving:
A few weeks before the big feast you will want to get your game plan together. Start with:
Making your guest list and decide who to invite. I know a guest list can be a moving target, but just remember that a 10 lb turkey can feed at least up to 10 people + leftovers. So if your number fluctuates that's okay. There will be plenty of food!
Decide on what type of Thanksgiving you want to host – formal, casual, potluck, etc. Do what works for you!
Create a rough draft of what you want to make for your Thanksgiving Dinner.
Once you've created a rough menu, start a detailed shopping list. Again, this may change depending on guest number and product availability, but just know it's better to start a list! One less thing to do.
Send out invites via email or text to Aunt Sally who always forgets to RSVP.
Also, make sure you specify if (and what) they should bring. Bonus if the dish doesn't require oven space.
Secure your turkey. I recommend ordering your turkey from the grocery store and securing a pickup date at least 3 to 4 days prior to Thanksgiving. This way the turkey doesn't eat up real estate in your fridge and will give you plenty of time to defrost if frozen.
Shop for any non-perishable items to beat the rush like chicken stock, flour, pie crust, etc. Also, grab any paper products, wine, or any other items that won't go bad.
Make sure you have plenty of meal prep containers or storage for leftover food. Also, foil, plastic wrap, ziploc bags, trash bags, and paper towels.
Do a kitchen inventory check. Buy any kitchen items that might be missing – do you have a potato masher, gravy bowl, serving ladles, meat thermometer, etc.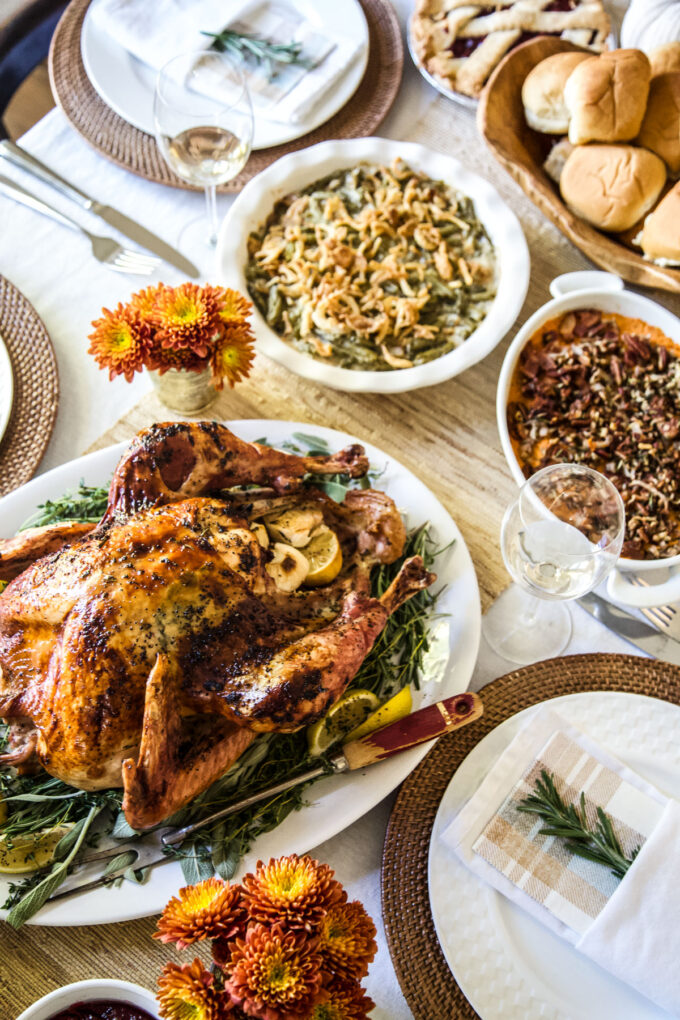 4 to 5 days before Thanksgiving:
Like I mentioned above the more tasks you do ahead of time the easier Thanksgiving day will feel. Make sure to start by:
Doing a dry run of your table setting. Make sure you have enough tables & chairs to seat all your guests. Pro tip: set out an extra setting to have on hand just in case a guest brings a plus one by surprise.
Decide on linens, flatware, plates, wine glasses, and serving platters you want to use.
Place a sticky note on each dish of the recipe it will hold!
Review recipes and prepare a cooking schedule. Pro tip: work backwards from when you need to serve dinner.
Clean out the fridge & freezer. You need to make room for all the food and leftovers you'll have.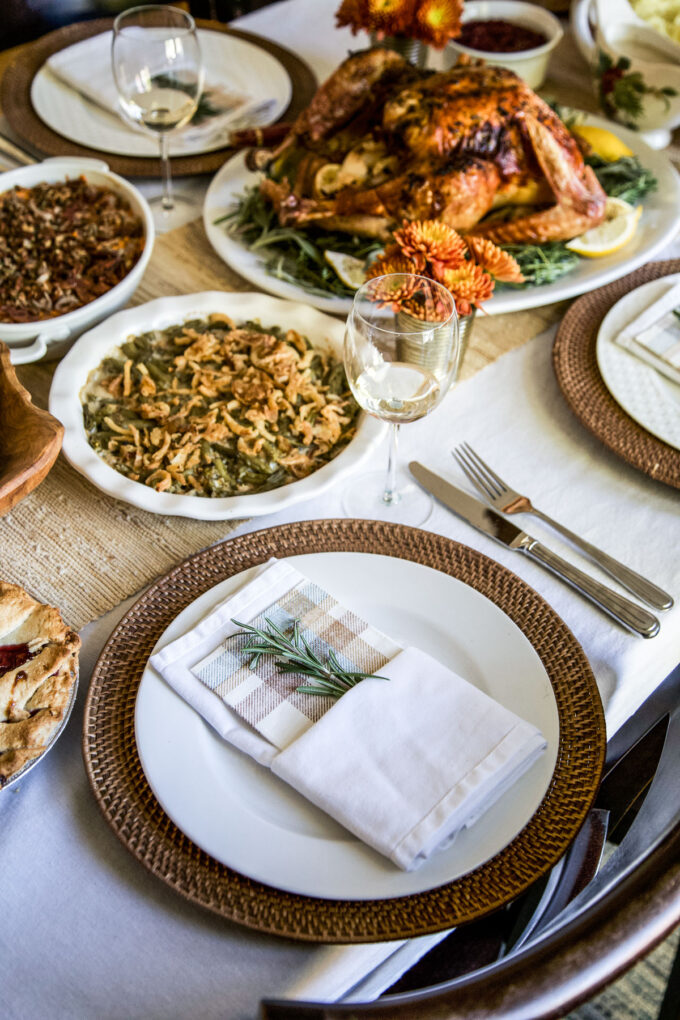 Favorite Kitchen Products to Use: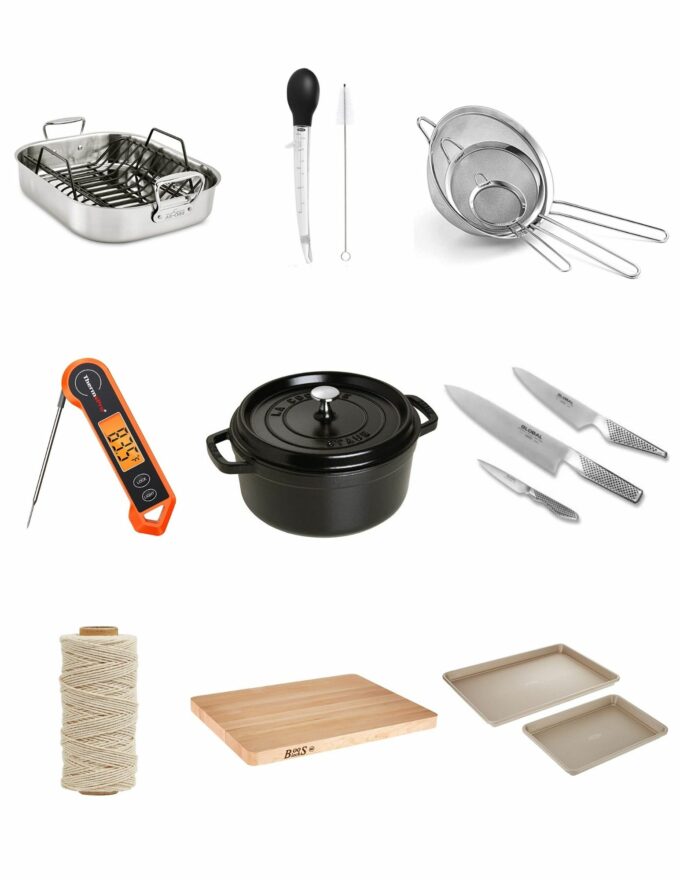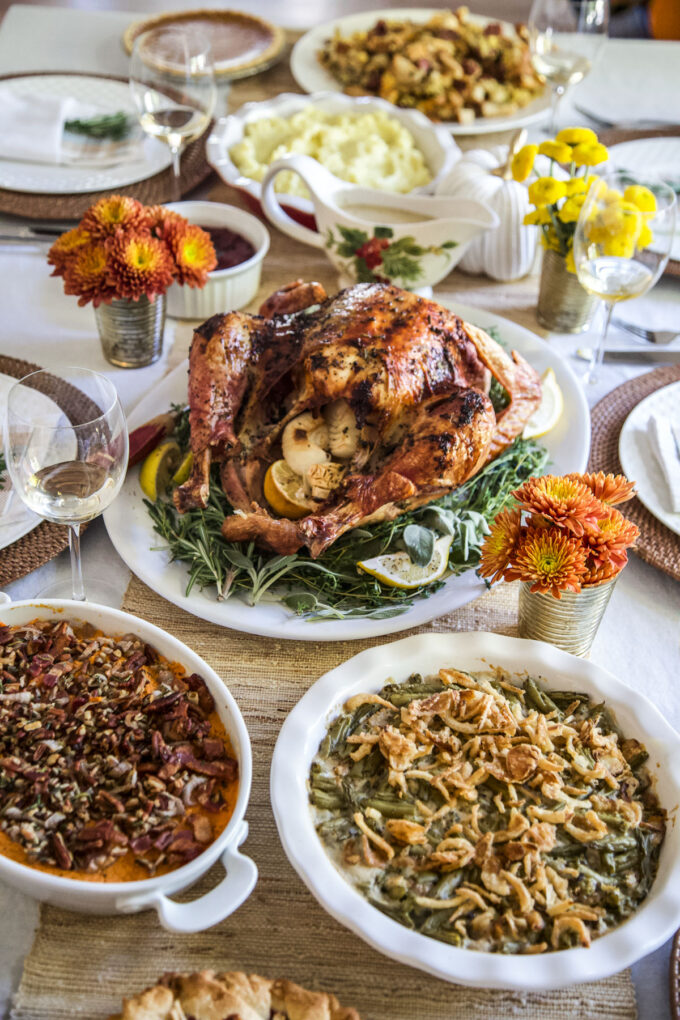 2 to 3 days before Thanksgiving:
Before every big event, I always clean my house 2 to 3 days prior. This way all you have to do is "fluff" on the big day and you will have more time to prep food, grocery shop, etc. Start by:
Cleaning your house that way on Thanksgiving day all you have to do is "fluff."
Decorate table with fall decor
BUY perishable groceries. Don't forget ICE.
Bring out any coolers that you may need if you don't have a second fridge to hold drinks, ice. etc.
Bake your pies or desserts.
Make sure your turkey has started to defrost at least 3 days before Thanksgiving
Begin to prep ingredients that need to be chopped, etc.
Favorite Serving Dishes to Use: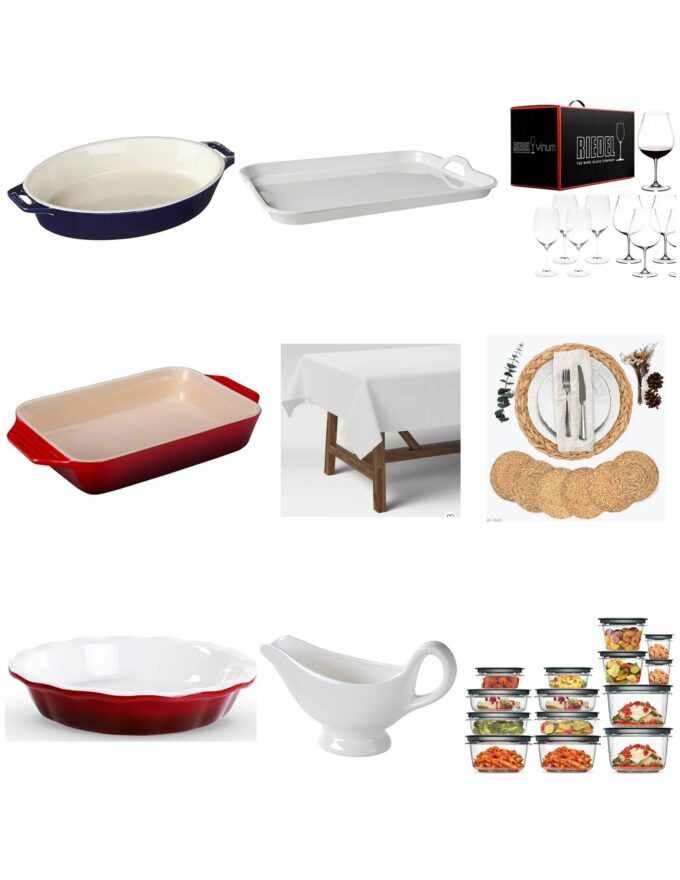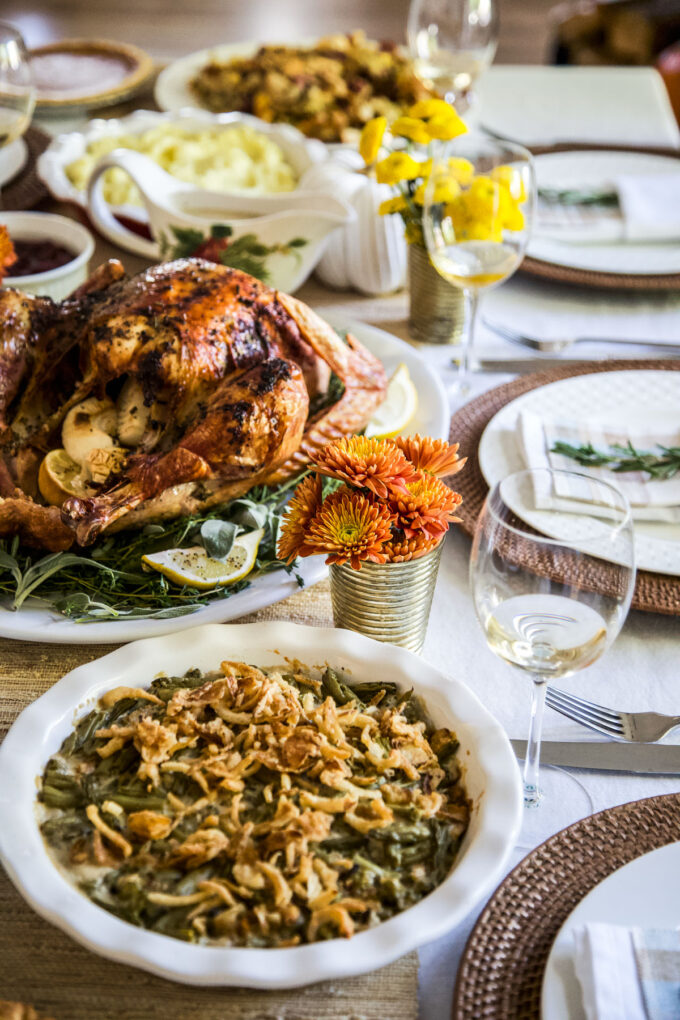 One Day before Thanksgiving:
Start your cooking engines! Plan on doing a lot of prep work and cooking the day before Thanksgiving:
Start prepping side dishes or any dish that you can make ahead like cranberry sauce.
Prep appetizers if you are making. If I'm making a charcuterie board I will slice meat, cut cheese into cubes, slice veggies, etc.
Finalize the table setting. I put everything out like plates, glasses, etc. Pro tip: if you have a small table or bar cart, I suggest having one nearby. This helps give you some space so you can rotate out serving platters. Truth: it helps keep people from getting up and down throughout dinner because you do want to chill and enjoy your food/company!
Make sure to have an extra place setting handy in case a guest decides to bring a plus one.
Pick out your outfit and plan in your time of when you will get ready.
Review cooking schedule again. Plan in an extra 30 to 45 minutes as turkey cooking times always shift.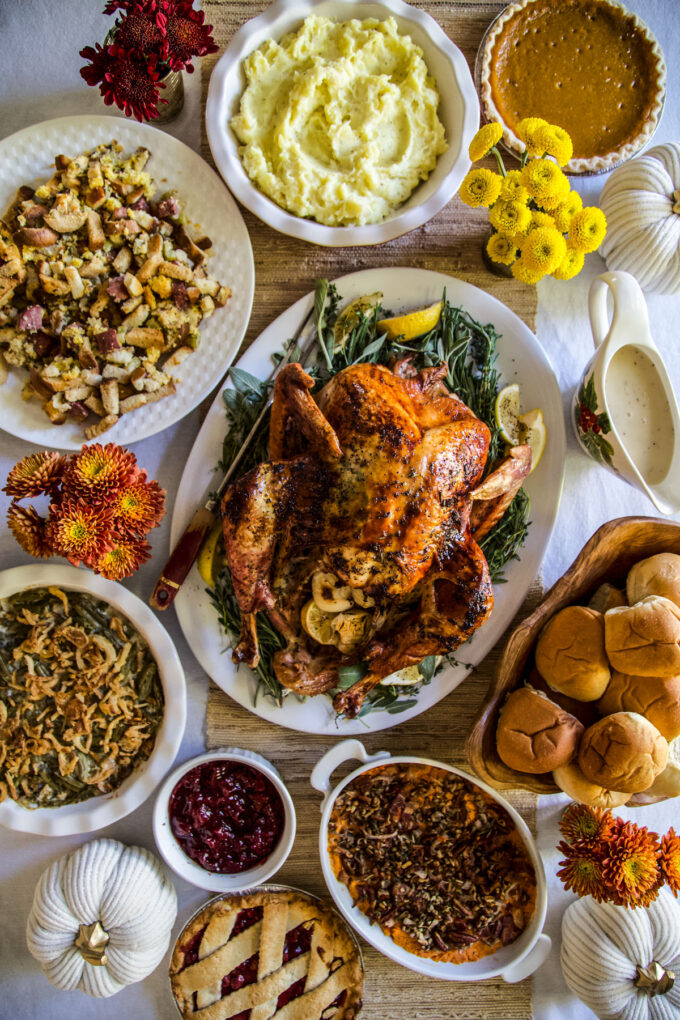 Thanksgiving Day:
The big turkey day is here! You've done a lot of hard work and prep so today should be easy! Rise and shine……
Get that turkey out of the fridge and let it come to room temperature for at least an hour before cooking.
Drink a cup of coffee and make sure to eat a good breakfast!
Start cooking your turkey. You got this!
Sneak away to get ready for the day. You can always fluff 10 minutes prior to guests arriving.
Set out appetizers if you are making them or make an area on your kitchen counter/side table/bar cart for folks to place theirs they are bringing. Also, uncork any wine that needs to breathe.
Turkey needs to come out of the oven to rest for an hour before slicing.
Side dish warming or cooking now commences!
As all the dishes come together, the turkey is sliced, etc. start making the gravy.
Place all the serving platters on the table, serve, and enjoy!
Give yourself a high-five and pour yourself a glass, or two of wine!
Make sure to download our FREE PRINTABLE CHECKLIST to make your hosting day a breeze!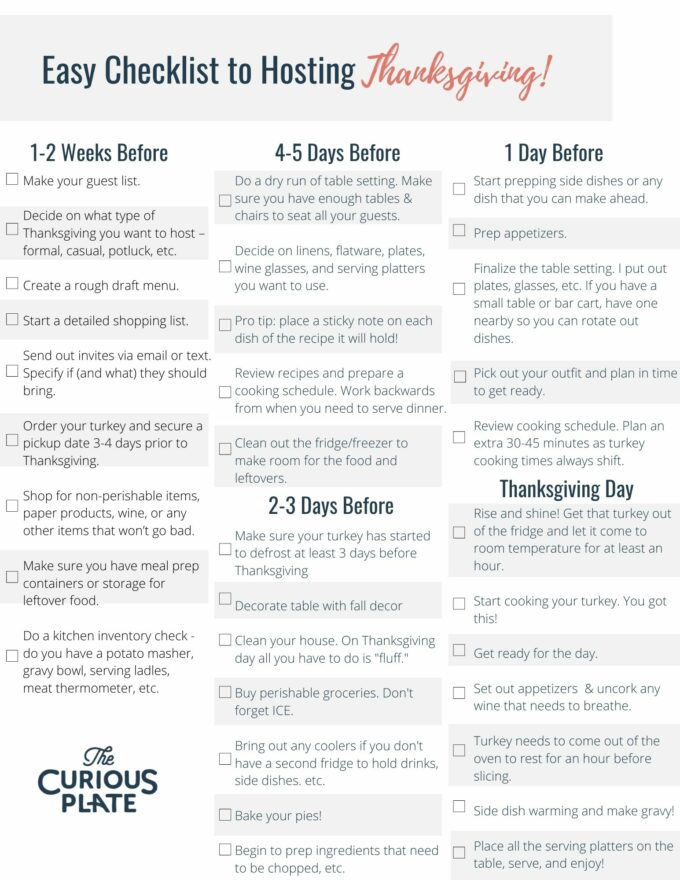 The Curious Plate 2021 Thanksgiving Menu:
All of these recipes are tried and true, and in my opinion no-fuss. Ever since I've cooked my first Thanksgiving I've always kept it simple. Yes, the day is about food, but more importantly, it's about being with your friends and family.
Below is a collection of recipes that again are no-fuss, won't break the bank, and are oh, so tasty! Also, I will be sprinkling in new recipes throughout the week so stay tuned for those. Otherwise, let's EAT!
Thanksgiving Breakfast/Brunch:
Thanksgiving Appetizers:
Thanksgiving Cocktails:
Thanksgiving Side Dishes:
Thanksgiving Main Dishes:
Thanksgiving Desserts:
Thanksgiving Leftovers:
Stay tuned for more! I will be sharing a new recipe every day this week that you can add to your Thanksgiving menu!
Also, don't forget to download my FREE PRINTABLE CHECKLIST to ensure your Thanksgiving is easy and fun!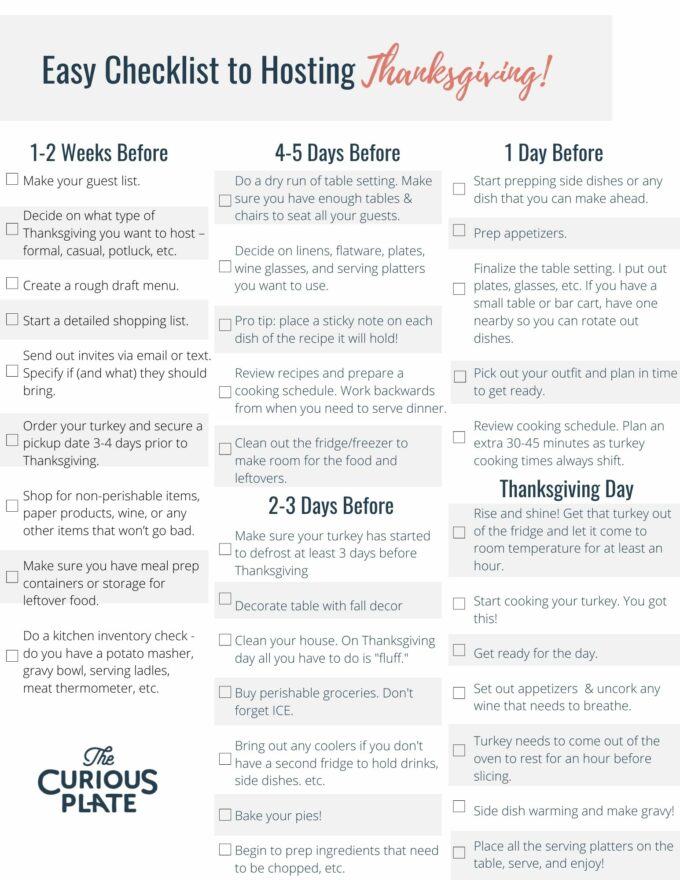 Just in case you need any more inspiration make sure to head to my Thanksgiving page for even more recipes.
Happy Cooking!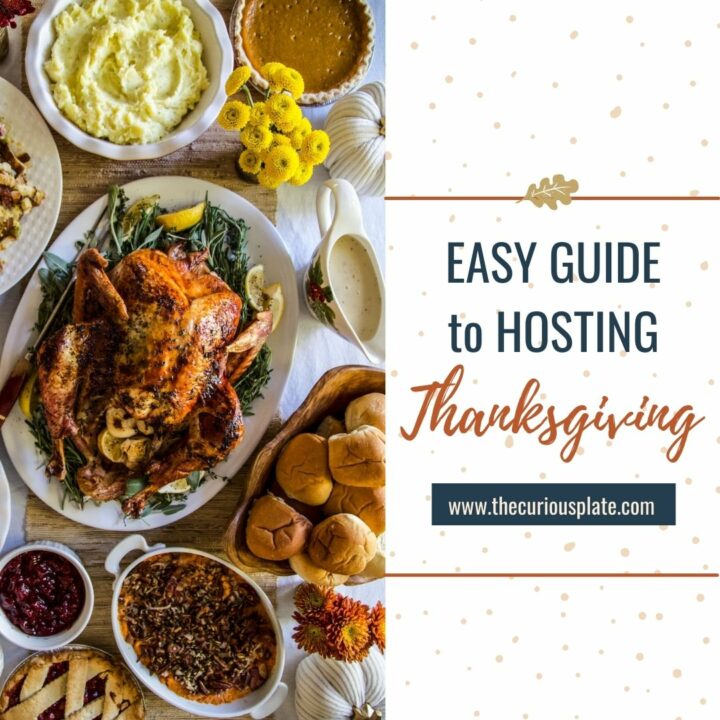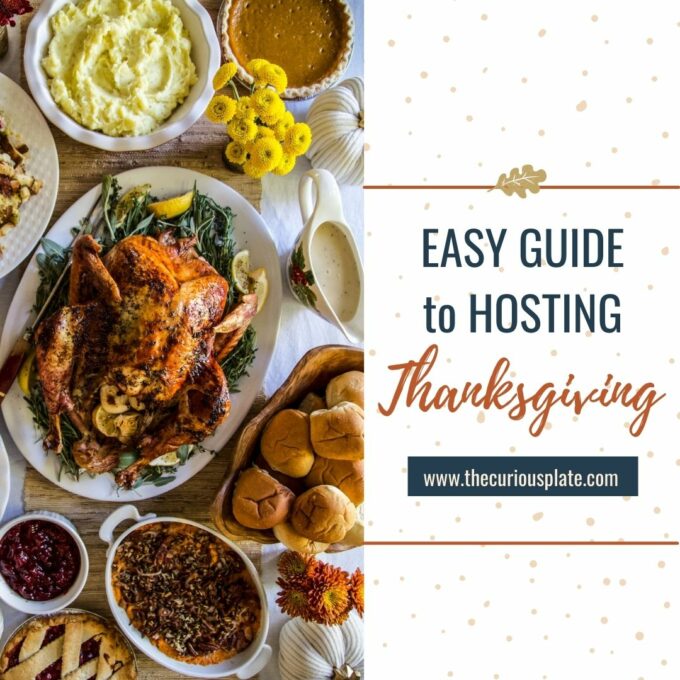 ***This post is not sponsored. I have purchased a few of these items myself! Also, a few of these links are affiliate! Thanks for supporting The Curious Plate!***